As a production manager, you're the conductor of the manufacturing symphony, orchestrating every step of the production process. Your expertise ensures products roll off the assembly line seamlessly, meeting quality and quantity targets.
Your attention to detail keeps operations running smoothly, and your problem-solving skills tackle any unexpected hiccups head-on. Your next step is to find the ideal resume template that will showcase these diverse skills.
Fortunately, we're here to guide you through the process. Our production manager resume examples are specifically designed to help you create an effective resume that will get you the role you deserve.
---
Production Manager Resume
Why this resume works
Production costs are astronomical, and companies are actively looking for ways to cut costs to remain in business. Have you helped streamline processes to bring down expenses? This achievement is exactly what manufacturers are looking for in potential recruits.

Position yourself as a suitable candidate by showing how and by how much you brought down costs in your production manager resume. Believe it or not, you'll get the job ahead of many others.
---
Print Production Manager Resume
Why this resume works
Meeting strict timelines is the currency that drives the efficiency and success of the print production sub-sector. Missing a deadline would have a massive negative effect on the entire team's performance. It's, therefore, crucial to show your track record in time management in a high-pressure work environment.

Let your print production manager resume do the talking by highlighting the percentages of projects delivered on time.
---
Video Production Manager Resume
Why this resume works
Video projects run on strict deadlines. Therefore, failure to meet them would have a massive impact on costs. To display your competencies in efficiently managing big projects, among other things, you must show your impressive record in on-time deliveries.

In particular, emphasize your role in expediting project timelines through innovative strategies, and your video production manager resume will be no match for other potential candidates.
Related resume examples
---
Adjust Your Production Manager Resume to Impress the Recruiters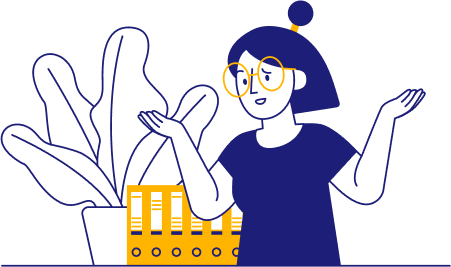 When it comes to building your production manager resume, your skills play a pivotal role in overseeing manufacturing operations. Just like any industry professional, it's crucial to tailor your skill set to the specific demands of the role you're applying for.
Try your best to provide precise details about your capabilities. Focus on technical skills, such as proficiency with manufacturing software, quality control systems, and lean production methodologies.
While technical skills take center stage, don't completely overlook soft skills. Leadership, team collaboration, and problem-solving can be valuable assets in managerial roles. However, it's better to elaborate on these in your work experience section rather than list them among your hard skills.
Need more guidance?
15 popular production manager skills
SAP
Oracle
MRP Systems
Microsoft Excel
Preactor
Resource Planning
Tableau
Power BI
ISO Standards
Asana
Maintaining Equipment
Adobe Premiere Pro
PressWise
SolidWorks
JDA Software

Your production manager work experience bullet points
Your responsibilities as a production manager are diverse, from optimizing production lines to ensuring the timely delivery of high-quality products. However, when crafting your resume's work experience section, it's essential to highlight your large-scale achievements rather than daily tasks.
Why? Because your contributions directly impact the organization's efficiency and profitability. Your ability to streamline processes, enhance productivity, and reduce operational costs is crucial to the company's success.
Whether it's boosting production output, reducing production cycle times, or minimizing production waste, substantiate your achievements with quantifiable metrics to demonstrate your value as a production manager and potential asset to prospective employers.
Highlight the increase in production output you achieved over a specific period.
Demonstrate the improvement in product quality by mentioning reduced defect rates.
Showcase the cost-effective strategies you implemented and the money they saved over time.
Show punctuality and efficiency by mentioning the rate at which you meet production deadlines, and the times when you've beat the deadline by a significant margin.
See what we mean?
Reduced game development cycle time by 19% by streamlining workflows using DaVinci Resolve 18 and improving cross-team collaboration
Improved overall production efficiency by 28% through HiFlow MIS process optimization and implementing lean manufacturing principles
Accelerated on-time delivery rate to 96% by streamlining production schedules and closely monitoring production timelines
Achieved a 12% reduction in excess inventory by implementing the Fishbowl inventory management system
9 active verbs to start your production manager work experience bullet points
Streamlined
Spearheaded
Led
Optimized
Implemented
Revamped
Oversaw
Managed
Achieved
3 Tips for Writing an Entry-Level Production Manager Resume
Highlight your coursework

While you might not have much professional experience, don't underestimate the value of your educational projects. You can discuss significant projects you've undertaken during college, such as optimizing production processes in a class project or leading a team to analyze supply chain efficiencies.

Showcase relevant internships

If you've completed internships or held part-time roles related to production management, make sure to include them. Describe your responsibilities, achievements, and how you contributed to improving production processes, even if these experiences were short-term or part-time.

Include academic achievements

If you have outstanding academic achievements, such as a high GPA or academic awards, be sure to highlight them. This shows your dedication to acquiring knowledge in the field and can compensate for limited practical experience.
3 Tips for Writing an Impactful Production Manager Resume Once You're Experienced
Highlight your specializations

If you have specialized expertise in certain areas of production management, such as supply chain optimization, lean manufacturing, or quality control, be sure to emphasize them and tailor your resume to align with the specific job you're applying for.

Include relevant certifications

If you've earned certifications related to production management, such as Certified Production and Inventory Management (CPIM) or Lean Six Sigma, feature them in your resume. Certifications validate your expertise, show your commitment to continuous learning, and can make your resume stand out.

Quantify achievements with metrics

Whenever possible, use quantifiable metrics to showcase your accomplishments. For example, highlight how you improved production efficiency by a certain percentage or reduced costs by a specific dollar amount. Metrics provide tangible evidence of your impact and help potential employers understand the value you bring to the company.
Are hobbies worth including?
It's not essential at all, but you can include hobbies or interests if they are relevant to the job or demonstrate skills like leadership or problem-solving. However, it's best to prioritize space for more critical sections like work experience and skills.
Should I include an objective or career summary?
Including a career summary can be beneficial, but it should be highly tailored to the job you're applying for. Mention the company and role by name and highlight your specific skills and achievements relevant to production management, such as process optimization or quality control.
How should I format my production manager resume?
Use a clean, easy-to-read format. Organize your resume with clear headings for sections like education, work experience, skills, and certifications. Ensure consistency in font style and size throughout to express your attention to detail—a crucial trait for a production manager.