A skilled video editor like yourself is the creative force behind visual storytelling. Armed with a keen eye for detail, you bring raw footage to life, crafting seamless transitions and captivating narratives.
From assembling clips to adding the final touches, you ensure the video's quality and impact. Finding a resume template that effectively showcases your talents, though, can be a challenging task.
Let us lend a hand! With our video editor resume examples and actionable resume tips and tricks, you can maximize your chances of landing that dream job.
---
Video Editor Resume
Why this resume works
Your technical skills should take center stage to be easily picked by recruiters.

Competency in the latest tools, ability to create customer-satisfying end products, and people and time management skills should be clearly shown in your video editor resume.
---
Videographer Resume
Why this resume works
As a videographer, it is your achievements and not roles that will catch the attention of a potential employer.

Include measurable metrics from past roles in your videographer resume such as meeting deadlines, cutting production time, saving on costs, exceeding expectations, and unique skills in the latest software.
---
Video Producer Resume
Why this resume works
There is no shortcut to being a sought-after producer. You must highlight your achievements that augment your exceptional skills.

Give a spotlight to your editing, workflow, time management, and teamwork skills on your video producer resume, and recruiters will easily pick you from the crowd.
Related resume examples
---
Tailor Your Video Editor Resume to Each Application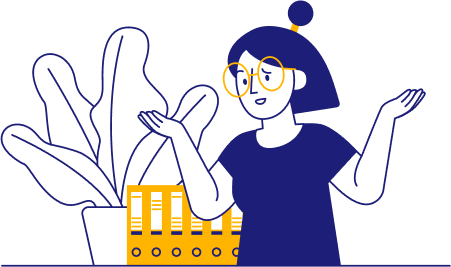 Your video editor resume should include all the essential skills that showcase your expertise in crafting compelling visual content. It's best to be precise and avoid cliche or vague terms like "team player."
Though a creative pursuit, video editing is also a highly technical field, and hard skills are what show recruiters that you're no amateur. Mention the specific editing software you're proficient in, such as Adobe Premiere Pro, Final Cut Pro, or Avid Media Composer. 
Highlight your mastery of color grading, motion graphics, and audio editing, along with your knowledge of video formats, resolutions, and compression techniques. It's important to tailor your skills to match the job requirements of the position you're applying for, which means tweaking the skills section for each application. 
Need some insight?
15 popular video editor skills
Adobe Premiere Pro
Final Cut Pro X
Avid Media Composer
DaVinci Resolve
Adobe After Effects
Adobe Photoshop
Adobe Illustrator
Cinema 4D
Pro Tools
Black Magic Fusion
Autodesk Smoke
Sony Vegas Pro
Edius Pro
Filmora
Hitfilm Express

Your video editor work experience bullet points
In the work experience section of your video editing resume, don't just list mundane job duties—focus on showcasing your major achievements. Whether you're an editor or a producer, you hold the power to transform raw footage and dictate the final product, so your individual impact is huge.
Highlight your success in producing engaging videos that have garnered significant viewership or increased client satisfaction. Use metrics to back up your accomplishments, such as video engagement rates, increased subscriber numbers, or successful completion of projects ahead of schedule.
The goal is to show off all of the things you're most proud of while expressing how your art has a meaningful impact on business outcomes as well. Use metrics to illustrate how your expertise has contributed to masterful storytelling and delivered exceptional visual experiences.
Demonstrate the reach and popularity of the videos you edit by showcasing the total view counts or subscriber numbers.
If you've worked in production, discuss the budgets you managed and how they translated to positive outcomes and growth.
Show how compelling and attention-grabbing your videos are through average watch-time metrics.
If you've worked on marketing or promotional content, you can show the percentage of viewers who take a desired action after the video by mentioning the conversion rate.
See what we mean?
Launched mini ad videos on Twitch and received 81% viewership from target viewers
Proposed procurement for Red Komodo, which was approved and achieved 47% image quality improvement
Generated 9 client-specific quality commercials using Autodesk Mava that led to 23% new business referrals in 2 months
Compressed and diversified visual content for the web on Cinema 4D and decreased page load time by 30 seconds
9 active verbs to start your video editor work experience bullet points
Conceptualized
Implemented
Revamped
Optimized
Crafted
Collaborated
Produced
Enhanced
Transformed
3 Tips for Writing an Entry-Level Video Editor Resume
Highlight transferable skills

Even if you don't have extensive professional experience in video editing, draw attention to transferable skills that align with the role. This could include proficiency in design, storytelling, or attention to detail. Make sure to put your inner creativity front and center.

Showcase other types of work

Full-time employment isn't the only kind of work you can include on your resume. If you've completed internships or taken on freelance projects, you can include these as well. You can approach the experience bullet points in the exact same way, highlighting achievement and using metrics.

Have a strong portfolio

You don't need any professional experience to create a strong portfolio—all you need are the skills and the drive to complete projects. You can link to your portfolio in the header of your resume and include as many projects and videos as possible.
3 Tips for Writing a Video Editor Resume as an Experienced Professional
Quantify achievements

Back up your accomplishments with measurable results, even for artistic projects. Include metrics such as increased viewer engagement, higher subscriber counts, or improved video retention rates. If you've worked as a producer, don't forget to talk about budgets and pre-production accomplishments.

Showcase diverse projects

Highlight your versatility as a video editor, producer, or videographer by including a wide range of projects in your resume. Mention experiences with different video formats, genres, or industries. Whether it's short films, corporate videos, social media content, or event coverage, showcasing diverse work illustrates your ability to adapt your style to different contexts.

Client testimonials

If possible, try incorporating positive feedback or testimonials from clients or supervisors, or collect data on all feedback you've received and turn it into a client satisfaction metric. This will add credibility and reinforces your professional reputation as a skilled videographer.
What kind of certification can I include on my video editing resume?
Include relevant certifications that showcase your expertise in video editing software and techniques. Industry-standard software like Adobe Premiere Pro or Final Cut Pro offer certifications that will validate your expertise. 
What kind of resume template should I use?
Choose a clean and professional resume template that allows your video editing skills and achievements to stand out. Avoid using overly flashy or complicated templates that might distract from your content.
Should I include a cover letter?
Cover letters can be extremely effective but only when you write one for each application. You can use them to add commentary to your resume, expand on a few relevant points, or highlight specific video editing projects on your portfolio that you believe are highly relevant to the role.