As a creative director, you're the visionary who brings captivating stories to the screen. Your creative prowess shines as you guide actors, sculpt scenes, and capture emotions that resonate with audiences.
Whether orchestrating breathtaking visuals or coaxing nuanced performances, you're a master of your craft with organizational skills to match. However, it can be hard to describe such a nuanced skill set in a one-page resume.
That's where we can help. Our director resume examples and straightforward advice will help you create the perfect resume to complement your film portfolio — showing future employers that you can both create art and keep to a budget.
---
Director Resume
Why this resume works
It's one thing to show a wealth of experience as a director. It's another to show the high praise your work received.

Make your director resume shine by sharing the positive feedback you earned for your films. It speaks of your ability to deliver projects that are appreciated by fans.
---
Creative Director Resume
Why this resume works
You have to advocate for yourself to make your creative vision a reality. That's why a good creative director is adept at reaching across teams to implement new ideas.

Demonstrate that you can take charge on your creative director resume by highlighting examples of your successful collaborative efforts and the measurable achievements from them.
---
Director of Operations Resume
Why this resume works
The director of operations makes movie magic happen from behind the scenes. And because you oversee adherence to everything from budget restrictions to safety laws, it's important to show a history of management experience.

Prove that you can coordinate critical production functions by showcasing your past supervisory roles on your director of operations resume.
Related resume examples
---
Tweak Your Director Resume to Suit the Gig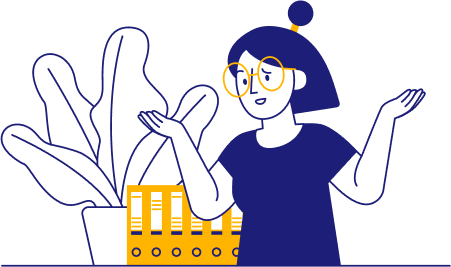 Your directorial resume isn't just a canvas to showcase your expertise—it's essential for securing your next opportunity. Steer clear of vague terms like "creative thinker" and get precise — highlight specialized software, equipment mastery, and your command over visual storytelling techniques.
Communication, collaboration, and leadership skills are also essential for guiding the cast and crew. Make sure to look through the requirements in the job description and match your skills list to them as much as possible.
As a director, you're also the manager of a gigantic project, so don't forget to mention project management skills related to budgeting, scheduling, resource allocation, and coordination between different departments.
Need some ideas?
15 best/top/popular director skills
Adobe Premiere Pro
Cinematography
Storyboard That
Audacity
Script Analysis
Adobe After Effects
Asana
Location scouting
Autodesk Maya
Directing Actors
Deadline Management
Pro Tools
DaVinci Resolve
FrameForge
Film Genres

Your director work experience bullet points
From envisioning captivating narratives to orchestrating intricate scenes, your role as director encompasses more than just routine tasks. To create an impressive and standout resume, the trick is to focus on the transformative milestones that define your directorial journey.
Talk about the achievements you're proud of, and accomplishments that you feel make you right for the job—elevating performances, optimizing visual aesthetics, and enhancing emotional resonance are all good examples. If your job is more on the operations side, make sure to highlight your ability to drive successful film projects.
However, it's also important to show employers what they want to see—results, performance, and cost-effectiveness. The way to do this is to use cold, hard numbers to validate your creative talents and show that your work brings in cash.
Showcase your critical acclaim by highlighting the number of film festival selections, awards, or accolades you've received for your work.
Include metrics related to audience reception and engagement, such as social media mentions, user-generated content, online discussions, and critical review scores.
Quantify the financial success of your films through metrics like opening weekend gross, total box office revenue, or ROI.
Demonstrate consistency with the number of projects completed on time and within budget.
See what we mean?
Spearheaded the production of 51 film projects and achieved a 91% on-time and on-budget completion rate
Produced 6 critically acclaimed films for A24 Films with an average Metacritic score of 84 and IMDb rating of 8.4
Led a team of 54 crew members, managing production schedules and workflow using StudioBinder to increase team productivity by 47%
Leveraged Adobe Premiere Pro to oversee the post-production process, which decreased editing time for final cuts by 29%
9 active verbs to start your director work experience bullet points
Elevated
Directed
Crafted
Guided
Executed
Championed
Fostered
Revitalized
Shaped
3 Tips for Writing a Director Resume if You're New to Directing
Every experience matters

Even with limited formal work experience, you can draw from your personal creative projects and film-related activities. Showcase film productions you've contributed to, film club leadership roles, or independent projects you've directed.

Focus on transferable skills

Your ability to manage and lead teams, make decisive creative choices, and communicate effectively might not have been developed through formal directing work, but you should still include them. The same goes for your proficiency in related software like Adobe products or Asana.

Showcase your passion and growth

Emphasize your enthusiasm for filmmaking and your commitment to growth. Discuss workshops, courses, or seminars you've attended to enhance your directing skills. Showcase your determination by mentioning how you've sought mentorship, attended industry events, or participated in collaborative film projects.
3 Tips for Writing a Director Resume as a Seasoned Expert
Highlight your directorial expertise

If you've honed your skills in a specific genre, technique, or aspect of filmmaking, such as visual effects, documentary storytelling, or actor direction, ensure those specializations take center stage. Because they demonstrate your expertise and dedication, you can mention your specialties even if they're not strictly relevant to the role.

Demonstrate industry engagement

Directing is a dynamic field with evolving trends and a big focus on networking. Showcase your commitment to staying current by mentioning recent workshops, film festivals, or industry conferences you've attended.

Add collaborative achievements

Provide examples of your successful collaborations with various departments within the film industry. Highlight instances when you partnered with cinematographers, editors, sound designers, or producers to drive successful film projects, be it from behind the camera or as an orchestrator in a creative role.
Are certifications important for a director's resume? 
While not crucial for an experienced resume, certifications can add to an entry-level resume by validating your skills and demonstrating commitment. You can get certifications in project management, filming equipment, and software like Adobe Premiere Pro.

What should I do if I'm changing careers?
Emphasize transferable skills like leadership, communication, and creative problem-solving. Showcase your education in film, any related workshops, or directing courses you've completed, and draw parallels between your previous work experience and the directorial role.
Should I include a career summary in my director's resume?
Certainly, a career summary can be beneficial if tailored to the directorial role. Highlight your directing expertise, specializations, and notable achievements. Mention specific projects or genres you excel in, showcasing your creative vision.