Oh, there's so much that goes into an excellent film production—and you know all about it! Whether you operate the camera and help out with other tech, handle post-production, or work as a director, you help bring entertainment to people all over the world.
But you might feel a bit uncertain about what goes into a good film resume. What resume template is best, what kinds of skills should you list, and what qualifications are most valuable in your field?
Hey, we've been helping people in the film industry for years! Just take a look at our three film resume examples to get some inspiration.
---
Film Resume
Why this resume works
Two things make films successful: viewership numbers and generated revenue. As someone with a track record of film projects that broke records in viewership and revenue, don't try too hard to get hired.

Let your film resume do the heavy lifting by detailing your project numbers in global reception and income from the post-production phase.
---
Filmmaker Resume
Why this resume works
Your films' performance at the box office is the first measure of how successful your work is. Future project managers would want someone with a track record of winning and bringing in money on their side. Package yourself as a winner, and you'll have recruiters coming for you.

How do you do that? Include in your filmmaker resume your work's performance at the box office, such as consistently increasing film revenue by 33% in two years.
---
Film Production Resume
Why this resume works
Viewers have the final say in the fate of your films. It's the same measure that film hiring managers will use to determine who gets the job. Therefore, use the number of viewers for your work to emphasize your impact on the entire production process.

For instance, let your film production resume highlight the 34% increase in viewer engagement realized in one of your projects.
Related resume examples
---
Tailor Your Film Resume to Each Job Description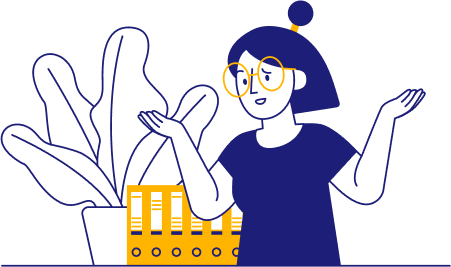 The most effective way to show recruiters what you can do that qualifies you for their open position is to really pay attention to the job description. You'll want to tailor your resume to each job you apply for, based on their unique requirements.
Keep an eye out for skills and specialties mentioned in the job description that you already have, and focus on those. Where does what you have to offer align with what the company wants?
And remember: In the film industry, your balance of hard vs. soft skills will vary with your role. While everyone in film must work well in a team, see whether the job description focuses more on the technical or interpersonal parts of the job.
Need some ideas for your skills section?
15 popular film skills
Frame.io
Adobe After Effects
StudioBinder
LocationsHub
Ableton Live
Final Cut Pro X
GoPro Hero8 Black
Celtx
Storyboard Pro
Final Draft
Cinema 4D
Houdini
Production Planning
Sound Design
Cinematography

Your film work experience bullet points
Now, even though we strongly emphasize referencing the job description when writing your film resume, ensure that your final product is far more than simply a repetition of what you read. Instead of tossing back exact job duties, focus on your production accomplishments.
Make sure you substantiate your achievements with metrics, too! Use quantifiable data like productivity improvement and satisfaction percentages, viewer ratings, and budget savings to back up your positive impact.
Active verbs and language also make each of your experience points more compelling. Show your enthusiasm for the position by focusing on active language, highlighting what you accomplished.
Dollar amounts show off your efficiency.
Final film ratings indicate your hard work paying off.
Crew satisfaction percentages or reduced turnover rates can attest to your teamwork.
Labor hours saved also demonstrate your efficient mindset.
See what we mean?
Collaborated with film production team on Vimeo to deliver high-quality content and ensured 78% of projects exceeded critical deadlines
Demonstrated exceptional editing skills, resulting in a 31% reduction in revisions and reworks from clients and an average decrease of 12 production labor hours per week
Completed seven independent film projects with a combined budget of $1.1M and achieved and average ROI of 211%
Directed "Sick Town" film, which received a 98% approval rating on Rotten Tomatoes
9 active verbs to start your film work experience bullet points
Completed
Directed
Revolutionized
Created
Demonstrated
Collaborated
Developed
Conducted
Reduced
3 Tips for Writing a Film Resume Without Much Experience
Look for areas that overlap

The best starting point if you don't have much experience in film yet is to look for skills from other jobs that transfer to film, like software knowledge or project leadership. Speaking of projects: If you completed any that relate to film, you can include them, too.

Add a career objective

A resume objective statement is perfect for concisely laying out why you want this job, how you qualify for it, and what makes you a uniquely good hire. Just ensure you keep everything fresh—don't repeat the same points later in your resume!

Hobbies and interests

If you have pastimes that boost your ability to work in the film industry, such as solo video editing or sound mixing, they can fill some space on your film resume with valuable context for your career goals.
3 Tips for Writing a Film Resume if You Have Some Experience Already
Use the best and leave the rest

If you already have plenty of experience to work with, start getting selective. Make sure your resume is filled with only your greatest accomplishments in film. (Oh, and those will depend on what the job description calls for!)

Skip irrelevant jobs

If you've had multiple jobs in the film industry in the past, there's no need to go back and dig up unrelated jobs for your experience section. Stick with professional roles that connect with filmmaking or production!

Go for a summary instead!

When you're experienced within your field, a summary will fit your film resume better than an objective statement. The summary gives you the opportunity to provide a fresh overview of what qualifies you for this particular job role.
How do I get past that ATS?
Revisit the job description! Look for keywords like "Storyboard Pro" or "cinematography" and find ways to work them into your resume to demonstrate your alignment with the job. Not only will you get past the ATS, but your points will also be more effective.
What kind of template should I use?
Any of our three film resume templates will give you a solid foundation to work with, but ultimately, your final choice should be whichever one makes you say "That template makes my stuff look awesome!". It's all about shining a spotlight on your best points, after all!
Do I really need an objective or summary?
Well, maybe not! Check your film resume for indicators of your versatility and credibility, and don't worry about filling your one-page resume to the brim. If your experiences, education and contact info, and skills section are enough to make your resume page look polished, then you're good!