Once you perform final checks on each pizza order, you navigate the best route and make your way to a speedy final delivery! You also accept and process payments upon delivery with a smile, safely transporting profits back to your pizza joint.
But is your resume template arranged just as efficiently? Does it allow you to show your ability to excel as a pizza delivery driver and keep customers happy?
We'll handle this! After years of helping pizza and food delivery drivers, we've put together three pizza delivery driver resume examples to get things rolling.
---
Pizza Delivery Driver Resume
---
Modern Pizza Delivery Driver Resume
---
Professional Pizza Delivery Driver Resume
Related resume examples
---
What Matters Most: Your Skills & Job History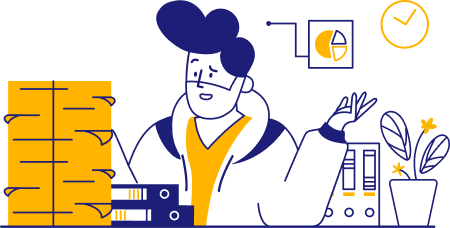 Your resume skills section gives recruiters a snapshot of what you're able to do—so make sure each skill you list ties directly in with your role as a pizza delivery driver. Even if your previous jobs seemed unrelated, you're bound to find some skills that overlap.
Even if your skills do overlap, try and spin them in a job-specific way: Generic "everyjob" abilities like communication and customer service can be tailored to your profession. How about "Food Orders" and "Cheerful Delivery" instead?
To give recruiters an even better idea of how well you'll perform as a pizza delivery driver, make individual skills more specific, too. Instead of just "attention to detail," specify that you catch or prevent errors between baking and delivering!
9 top pizza delivery driver skills
Safe Driving
Order Checking
Order Processing
Food Storage
Route Planning
Schedule Adaptation
Problem-Solving
Customer Resolutions
Product Sales
Sample pizza delivery driver work experience bullet points
Now that you've laid your skills out on the table, recruiters want to read about how you've used them to create success! How did you use your customer service knowledge to help increase customer satisfaction? Did your detail-oriented mindset help you reduce pizza order errors?
Experiences from unrelated jobs can tie in well, too! If you've been really good about staying on schedule as a CDL truck driver, you can use that experience to reinforce your capabilities as an efficient delivery driver.
Just make sure you bring in some quantifiable data to back up those examples! Metrics are necessary for a successful point. Recruiters need to see numbers, percentages, and ratings.
Here are some tasty samples:
Delivered pizzas to 67+ customers per day, exceeding expectations by 9%
Presented a clean, neat, and professional appearance in person with delivery vehicles to ensure positive brand promotion, earning a personal rating of 89% and boosting brand ratings to 4.7/5.0 stars
Delivered each order on time, offering professional customer service, increasing customer satisfaction by 32%
Provided excellent customer service during order deliveries and transactions, securing a 97% customer satisfaction rate
Executed cash and credit transactions with attention to detail, matching totals and recorded receipts with 99% accuracy
Top 5 Tips for Your Pizza Delivery Driver Resume
Deliver information quickly

Just like each pizza that enters your vehicle, you want to deliver important info as quickly as possible! Recruiters only have a few seconds on average to spend on their initial resume speed-read, so showcase your best points ASAP within your layout.

Include additional certifications

If you have any other certs that boost your credibility as a delivery driver, like that CDL or an OSHA Safety Certificate, don't keep quiet about them! Include them alongside your other qualifications and education.

Get creative about experience

If you've worked other jobs in the food industry, such as kitchen or table waiting roles, these can be related to pizza delivery. Just about anything that happened specifically in a pizzeria can be spun to your advantage since it gives you familiarity with the environment—even register or dishwashing!

Demonstrate versatility

You'll perform plenty of tasks that you might not expect while delivering pizzas—maybe the customer mistakenly gave you the wrong address, or had less money on hand than they thought. Include examples of how you've handled curve balls to show your devotion to customer satisfaction.

Mention different delivery sizes

This might seem like a random detail, but share experience points featuring deliveries of all sizes, from single-pizza home deliveries to full-blown events. You'll show that you can safely transport large quantities of food while treating each valuable customer with equal care and attentiveness.
Do I need any particular education to deliver pizza?
You generally only need a high school diploma to work a pizza delivery driver job, but that doesn't mean you can't include extra stuff! If you've taken any independent classes or earned additional driving or food safety certificates, include them.
Any other key details to mention?
Even if you don't have a license or certificate related to food safety, work it into your experience points. Mention that you accomplished all that you did while adhering to important state or restaurant regulations!
How can I make my resume stand out?
Revisit the job description and seek out opportunities to align yourself with the company culture where you're applying. Look for buzzwords like "fast service," "professional image," or "food safety" that you can echo in your resume.