If you're eager to help people get important packages on time, delivering exciting parcels and excelling at meeting deadlines rain or shine, then the Amazon delivery driver role might be ideal for you! In fact, you might already have experience with Amazon deliveries and brand promotion with your positive attitude.
But what resume template will allow you to shine the spotlight on your order accuracy and driving efficiency?
We'll get a stellar resume delivered in no time. Thanks to years of experience helping delivery drivers out with our three Amazon delivery driver resume examples, you'll be on the road in an Amazon truck in no time.
---
Amazon Delivery Driver Resume
---
Clean Amazon Delivery Driver Resume
---
Modern Amazon Delivery Driver Resume
Related resume examples
---
What Matters Most: Your Skills & Work Experience Sections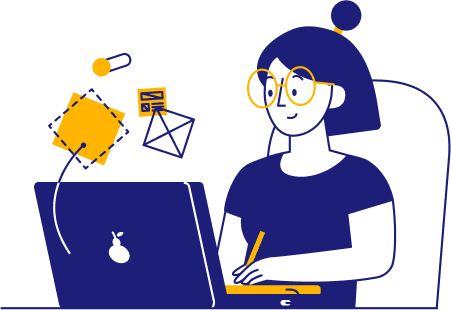 It's important to refine your skills on your Amazon delivery driver resume! Anything you can do that also relates to other skills should be refined to be more profession-specific: Mention that you're great with road safety, not just general safety.
Recruiters want to see what makes you not only a good worker, but a good delivery driver. And they want to see what makes you a unique delivery driver, too!
Be as specific as possible with what you do best so that recruiters can see how you'll excel on the job and surpass your competition. Reference how unusually fast you are at loading trucks, or how good you are at answering recipients' questions on the spot.
9 most popular Amazon delivery driver skills
Loading/Unloading
Road Safety
Adaptability
Customer Inquiries
Conflict Resolution
Returns
Navigation
Prioritization
Accurate Delivery
Sample Amazon delivery driver work experience bullet points
Experience plays a huge part in your credibility as an Amazon delivery driver! Previous delivery experience generally isn't required for the job, but if you can link prior work experience to the delivery role, you'll have a leg up.
That means previous jobs unrelated to parcel delivery can still boost your credibility! Did you demonstrate superhuman efficiency in a factory assembly line? Did you crush deadlines and projected sales by excelling in a retail role?
Just provide metrics for all those examples, making them way more powerful. Quantifiable data intersects jobs beautifully: Customer satisfactions rates and surpassed deadlines are the same no matter their context, after all!
Here are some solid examples:
Overhauled training manuals and delivery processes, reducing labor by 22 hours per month
Executed orders to 89+ customers today using personal vehicle with 0 accidents or traffic violations, earning a 5-star employee rating
Managed loading and unloading truck maintaining a 93% package integrity rating
Completed orders and payments using DoorDash app for GPS tracking, ensuring accurate performance records and reducing payment errors by 9%
Top 5 Tips for Your Amazon Delivery Driver Resume
Don't forget your parcels!

Package integrity is a great detail to bring into your Amazon delivery resume since the state of each delivery greatly affects customer satisfaction rates. No one wants a beat-up or poorly delivered box!

Use some context

Some credentials and accomplishments are great with or without backstory, but a contextual tidbit or two gives you a great opportunity to infuse your resume with some personality.

Make sure your objective/summary is fresh

You might want to include an resume objective statement to state your qualifications for a new delivery role, or a resume summary for an overview of how your past experience qualifies you. If you do, ensure that you aren't repeating any resume points!

Share your multitasking magic

Include more than one metric in especially awesome experience points for added impact! And show your ability to juggle everything from loading and transporting packages safely to delivering them efficiently and assisting any customers who come to you with delivery questions.

Match the job description

Refer back to the job ad for an idea of Amazon's company culture and brand personality so that you can tailor your resume accordingly. Even if you've already nailed down your writing tone, you can still customize each resume to your delivery region!
Do I need to include education?
Yep! With your high school diploma in hand, you're already good to go. You can also include a GED if you have one. And don't forget that any additional driving classes or other independent certificates related to delivery count, too!
Should I write a cover letter?
Definitely a smart move. Whether you have too much experience to fit on one page, or little enough package delivery experience that you'd like to elaborate on your qualifications, a cover letter is just the thing.
How do I dress up my resume?
Careful with this one! Many people tend to go overboard with distracting colors and fonts, but recruiters really want readability. They skim faster than you'd believe, and if your Amazon delivery driver resume is too over-the-top, they'll likely push it aside.