With the role of a PhD student, you're the intellectual powerhouse driving groundbreaking research and contributing to the advancement of knowledge. Your expertise allows you to dive deep into complex subjects, developing innovative solutions and pushing the boundaries of what's already known.
At the same time, you'll need to balance your responsibilities as a teacher as well, imparting your knowledge to the undergraduates at your institution. Crafting a resume that demonstrates your ability to shine in this diverse role is no easy task.
Luckily, we're here to guide you through the maze of showcasing your academic journey. With our varied PhD application resume examples, you'll find the ideal resume template to help you craft your own winning resume in no time.
---
PhD Resume
Why this resume works
Your PhD resume requires a delicate balancing act because you're not the only one eyeing to join a prestigious university. Therefore, you should prove yourself both in the classroom and work settings.

Thankfully, Liam does a great job highlighting his internship and project achievements and how both are applicable in helping sustainably improve production.
---
PhD Student Resume
Why this resume works
One thing about a career in the health sector is that it's more impactful in communities that are vulnerable to diseases, unreached, and within the low-income bracket.

One strategy you can use to boost the chances of your PhD student resume to clinch an enrolment slot into the health sciences department is by harnessing the achievements from a volunteer project that brought screening services to a marginalized community.
---
PhD Application Resume
Why this resume works
One of the most critical questions your PhD application resume should answer is how your past endeavors have helped students grasp complex coursework concepts and be ready for the job market.

Therefore, achievements in increasing student participation and engagement accompanied by metrics in improved grades and assessment scores would go a long way to prop your suitability.
Related resume examples
---
Adapt Your PhD Resume to the School You're Applying to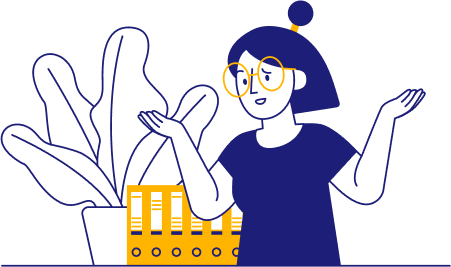 As an aspiring PhD student, your resume is your scholarly calling card, showcasing the intellectual artillery you bring to the academic battlefield.
This is where you can showcase your skills and express why you're the right person to join the program. To do this, tailor your skills section to align with the specific requirements of your desired program and department.
Highlight your expertise in research methodologies, statistical analysis, and any specialized software or equipment you've mastered. For the more technically inclined, don't shy away from showcasing hard skills like Python, Matlab, Java, or Tableau.
You can also include a couple of soft skills because they're essential for giving lectures and mentoring students. Just remember to reinforce them with demonstrable examples in the experience section later.
Want some pointers?
15 top PhD skills
Microsoft Office
Trello
Google Sheets
Zoom
Research Methodologies
Academic Writing
Public Speaking
Lesson Planning
Grant Proposals
Kahoot
Grading Essays
Mentorship
Collaborative Research
Canvas
Matlab

Your PhD work experience bullet points
From conducting groundbreaking research to publishing papers, your journey as an academic is about more than just the day-to-day grind. In the experience section of your resume, the real spotlight should be on your transformative contributions.
If this isn't your first PhD, highlight achievements from your previous studies like securing research grants, publishing impactful papers, or successfully leading research projects. If you're moving up from postgraduate studies, highlight the best and most impressive accomplishments from your master's and bachelor's degrees.
Add some numbers to make your accomplishments pop. This could be the number of students mentored, successful experiments and research projects, or the reach of your published work.
Highlight the number of your articles or research papers that were published in reputable journals.
Quantify the success of research projects with metrics such as project scope, budget management, or studies carried out.
Demonstrate your ability to secure research funding by specifying the number and value of grants obtained.
Showcase your impact as a mentor or tutor by talking about the number of students you've guided or the way they were able to improve their grades through your help.
See what we mean?
Created engaging course materials using Articulate Storyline, resulting in a 39% increase in student engagement and comprehension
Managed EHR software to document patient assessments, vital signs, and medication administration, maintaining 99.99% accuracy in recordkeeping
Partnered with farmers to develop customized crop management plans, resulting in a 31% increase in yields
Assisted in the development and implementation of assessments, leading to a 33% reduction in student dropout rates
9 active verbs to start your PhD work experience bullet points
Conducted
Pioneered
Championed
Published
Guided
Secured
Innovated
Managed
Collaborated
3 Tips for Writing a PhD Resume With Little Prior Experience
Lean into your academic interests

Mention your involvement in conferences and workshops. This will showcase your ability to engage with and contribute to the broader scholarly community.

Express career objectives and passion

Echo your passion for knowledge throughout your resume, and look into the future. Outline your career objectives, illustrating your commitment to making a lasting impact through your PhD studies.

Showcase academic achievements

Any and all academic achievements look great on a PhD resume, so make sure to add them. Talk about your GPA, awards won, or competitions you've participated in to show your drive as a college student.
3 Tips for Writing a PhD Resume for Your Second PhD
Highlight your leadership

Research is often independent, and academics are sometimes considered lone wolves. That's why it's important to emphasize your leadership and collaboration skills explicitly. The school needs to know you can mentor students and collaborate with other colleagues effectively—so turn up the enthusiasm for this area!

Demonstrate your ongoing engagement

If you're going for a research role, it's essential to be at the forefront of your field—following all the latest papers and studies. You can show this by mentioning your participation in research initiatives or the conferences you like to attend.

Emphasize teaching success

Show that you put just as much effort into your students as you put into your research by sharing student performance and engagement metrics. You can also discuss your favorite lecture and seminar-planning techniques to convey your passion and commitment.
Should I include a career summary in my PhD resume?
Absolutely! While not mandatory, a tailored career summary can be a powerful tool. Customize it for the PhD position, mentioning the specific program and academic role. Don't forget to highlight things like research methodologies, data analysis, and any unique contributions to your academic field.

How should I format my PhD resume?
Choose a clean and professional format that prioritizes your academic achievements and research experience. Use clear headings, bullet points, and a consistent structure, much like you would in a research paper. 
How do I determine what skills to include?
Include skills that align with the specific requirements of the PhD program and your academic discipline. Highlight technical and soft skills relevant to research, teaching, fieldwork, and collaboration.