As a pediatric nurse, you're a solace to many young patients and a comfort to anxious families. From educating to treating and counseling, you're there to guide children through various stages of growth and help them if they're going through a health crisis.
Your compassion, knowledge of medicine, and ability to connect with kids cannot be overstated. However, when you're looking for a job, you might find it hard to describe these qualities in a way that gets you interviews.
We've analyzed many nursing resumes to find all the answers to your questions. With our pediatric nurse resume examples and resume tips, you'll land the job of your dreams.
---
Pediatric Nurse Resume
---
Formal Pediatric Nurse Resume
---
Elegant Pediatric Nurse Resume
Related resume examples
---
What Matters Most: Your Knowledge of Nursing & Patient Care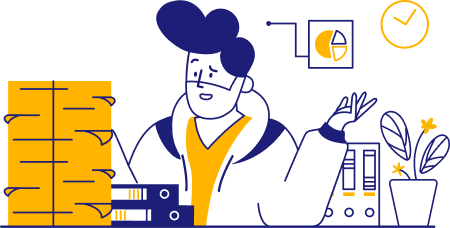 Any job in nursing requires immense skill, and working in pediatrics ups the ante a little bit, introducing a unique approach that makes kids look forward to their regular checkups and helps them through tough times.
To create the perfect resume, try to offer up a solid blend of your skills, leaning more toward the technical side of things. You can elaborate on your empathy and patient education in the cover letter.
In your resume, focus on your knowledge of various EMR and EHR systems, but also your medical skills. This includes things like IVs, vaccinations, and drawing blood. The more you pick and choose your skills to match the job description, the higher the chance that you'll be invited for an interview.
9 popular pediatric nurse skills
Phlebotomy
IV Insertion
Pediatric Equipment
CPR Certified
Administering Medication
Health Education
VaxTrax
Pediatric EMR
Childhood Diseases
Sample pediatric nurse work experience bullet points
In your line of work, you've had enough experience to fill an entire book. Between full recoveries, exciting moments of growth and well-being, and stressful days in the emergency room, you've been there for your patients at their best and at their worst.
While it might be tempting to use this section as a place to list all your daily tasks, it's far better to use it to highlight your greatest accomplishments. This will give potential employers a solid idea of what you're capable of and showcase the impact you've had in past roles.
If possible, support your achievements with useful metrics. For example, instead of saying that you "handled vaccines," elaborate and say that you "administered 2,200 vaccines annually using Vax Trax, resulting in a 20% increase in immunization coverage."
Here's how you can emphasize your impact:
Administered medication and treatment to 25+ children each day with NextGen EMR
Issued accurate and timely IV medication and phlebotomy procedures to 10+ pediatric patients daily
Coordinated with specialists and pediatricians, ensuring timely care and reducing patient transfer time by 15%
Introduced a double-check system across the entire nursing staff, reducing medication errors by 39% and streamlining administration
Top 5 Tips for Your Pediatric Nurse Resume
Include your certifications

As a pediatric nurse, your credentials are crucial, so pick a resume template that lets you add them in their own section. This includes your RN license, but also certifications like CPN, PALS, CEN, NRP, and RNC-NIC.

Emphasize patient care

Your patients and their families are at the forefront of everything you do, so emphasize your ability to care for them in your resume. Talk about things like providing family support, monitoring development, and educating patients and guardians alike.

Highlight your team player attitude

Working in a team is the bread and butter of your daily work. Highlight your ability to communicate with coworkers and superiors from various departments. Discuss cooperating with physicians, surgeons, medical assistants, and administrative staff.

Discuss your unique expertise

If you have any background in specialized care, it's a great thing to highlight in your resume. Include experiences such as working with autistic children or coma patients, as well as any specific wards you worked in, such as the NICU.

Update your resume frequently

A skill set like yours is in high demand, but it's always better to read the job description and update your resume for each role. For instance, if you're applying to work at a surgical unit, emphasize your knowledge of tools and surgical assistance.
What should I say if I'm switching careers?
Stepping into nursing means you already have plenty of experience from your education and internships, so lean into those. Mention the times you interned alongside senior colleagues at hospitals or clinics to hone your skills.
How to make my resume stand out?
Pick a clean resume template that emphasizes all of your nursing skills and background. Make sure to hit as many relevant keywords as you can based on the job description—if the listing emphasizes patient education, make sure to add it as a skill.
How long should my resume be?
Nursing resumes should generally be limited to a single page. If you have robust work experience, talk about the last three hospitals or clinics you worked at, and the rest can be mentioned in passing if you have space.