As an ER nurse, you're ready to help however you're needed in high-key medical situations. You regularly treat patients in life-threatening situations, caring for severe wounds and ailments.
But how can you create a resume that'll pave the way for you to step into your next ER nursing role? What resume template works best for you, and which skills do you emphasize—accurate patient documentation or fast response time in the emergency room?
Don't worry! We've helped plenty of medical professionals over the years, and we've put together three ER nurse resume examples that can help you, too.
---
ER Nurse Resume
---
Clean ER Nurse Resume
---
Modern ER Nurse Resume
Related resume examples
---
What Matters Most: Your Skills & Work Experience Sections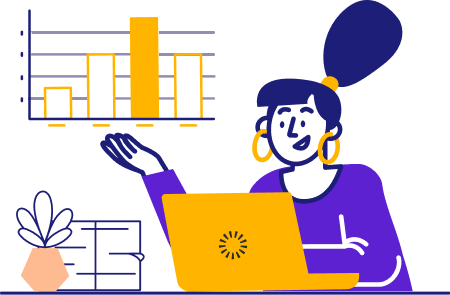 Your skills section is the best spot to give recruiters a super-quick overview of which abilities qualify you to work in the emergency room. It's time to think of what sets you apart as an ER nurse, whether you have flawless active listening skills or a unique specialization in emergency operations.
You'll want to balance your resume between hard and soft skills according to the job description—but maintain a technical feel while you do it. List skills specifically.
That means specific both to your job role in the ER, and to the skill itself. Don't write "calendar software" if you mean Google Calendar in particular! And avoid generic terms like "note taking" when you could specify "patient procedure notes".
See what we mean:
9 top ER nurse skills
CPR
Multitasking
Adaptability
Medscape
PET Scanners
VisualDX
Patient Vitals
Injury Assessment
Triage Care
Sample ER nurse work experience bullet points
Your job may also be referred to as "critical care nurse," which gives some more insight into what to add to your resume. Recruiters need to see that you've already experienced an array of tasks that make you a better ER Nurse. One day you could work with geriatric patients, while a day later you'll be helping a disabled child.
Adaptability and a cool head or "calming attitude" are often underrated, but you'll want to focus on traits like these as context for your experience points. Success stories that demonstrate your ability to perform life-saving procedures and triage care.
With each story you tell about what you did, why you did it, and how, include a metric. You'll want to have quantifiable data to show what kind of a positive impact you had: Recovery rates, percentages, and reduced wait times.
Here are some samples:
Coordinated with a team of healthcare professionals to develop individualized care plans, improving patient outcomes by 26%
Boosted team efficiency by 15% by training 10 LPNs in Maxim Healthcare Services' protocols and procedures
Delivered emergency procedures, including life support, airway management, and wound care to aboit 20 patients a day, surpassing employee expectations by 9%
Assisted 32 patients with personal care such as bathing, oral hygiene, shaving, and hair care, improving personal care provider rating to 4.9/5 stars
Top 5 Tips for Your ER Nurse Resume
Highlight your efficiency

You're always on the go while helping patients, and time is of the essence in emergency situations. Recruiters need to see that, from the moment a patient enters your emergency room, you're able to provide the general medical assistance (or special case support) they need.

Switch up your context

Including a variety of contextual details to set off each of your experiences can enrich your ER nurse resume. While variance in metric types is good, just a few words of backstory can breathe extra life into your point.

Streamline your template

Just as your response to each crisis in the ER must be lightning-fast, your work experience bullet points should be similarly sleek and optimized. Recruiters don't have much time to spare, so introduce your stories of improved patient discharge and satisfaction rates efficiently, keeping other details concise!

Enhance your skills with good metrics

That's right: Not all metrics are the same quality! Random headcounts or ER cases aren't as impressive on their own as they are when they boost a final point like an improvement in recovery percentages or personal ratings.

Keep things minimal

It's tempting to spruce up your resume with colors and fancy fonts, but you want to opt for as sleek and modern of a look as you can. Think of how clean the medical setting looks, and convey that with super understated colors and plain fonts.
How long can I make my resume?
Stick with a one-page resume! Just as you tend to scan medical forms quickly with your detail-oriented eye, recruiters skim resumes in search of qualifications or details that jump out at them. Two pages feels more like a "long read" than a "skim," making your resume less desirable!
What about enclosures?
These are more of a "cover letter thing," but it's a great idea either way! Write a good cover letter and address any additional attachments like certificates or licenses to your application package.
What would I put in a cover letter?
Any really good experience points that overflow your resume can really shine in a cover letter. Refer to the time you helped revamp a senior care educational program that prevented slips and falls by 8% among participants!