When it comes to overseeing staff, taking care of the overall environment to assess patient satisfaction and optimal staff performance, you're on the ball. You may spend less time bedside, but your administrative efforts and problem-solving abilities help you make things better behind the scenes.
But how do you make your resume's first impression run that smoothly? What job skills do you detail, and why, to impress recruiters and start helping people right away?
No sweat: We've helped tons of people in medical and managerial settings nail down their ideal jobs, so check out our three nurse manager resume examples to start your own!
---
Nurse Manager Resume
---
Clean Nurse Manager Resume
---
Modern Nurse Manager Resume
Related resume examples
---
What Matters Most: Your Skills & Work History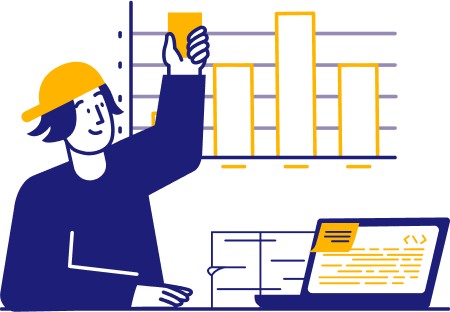 Your skills may be more technical than people would think if you said the words "nurse manager"—you carry out a lot of your tasks in your office, so you'll want to list skills that relate specifically to your role in the medical unit, not just to the medical field as a whole.
Recruiters want to see your niche right away! Don't generalize with vague terms like "communication" when you could specify Teladoc. Keep each skill extremely close to your specialization, too. You need to show that you understand what being a nurse manager truly means.
Think of the last time you resolved a scheduling bottleneck that was negatively impacting operations. What programs or diplomatic skills did you use? What about when you streamlined standardized forms and paperwork?
9 most popular nurse manager skills
Cerner
Teladoc
Root Cause Analysis
Asana
Domo
Kronos
Financial Analysis
Error Detection
Rouland Responder
Sample nurse manager work experience bullet points
You allow LPNs and other medical staff to go about their business so that you can assess overall operations, but remain available to answer questions and provide guidance. Use your resume to show that you understand how to not only create new strategies, but share how to implement them.
Give examples of times when your critical thinking changed how things worked for the better. Did you use your software skills to improve patient record keeping, reducing errors and mitigating risks?
And think of how those accomplishments can be measured. Successful patient discharge percentages? Scheduling and bookkeeping improvements? Fewer manual work hours?
Check out these examples of what we mean:
Implemented Cerner for EHR tracking, reducing paperwork by 63% and improving patient record accuracy by 36%
Improved nurse retention by 21% by offering flexible scheduling and increasing opportunities for professional development
Assisted in evaluating and selecting new medical equipment, reducing equipment-related issues by 7%
Facilitated communication that led to a 24% increase in staff engagement and satisfaction by serving as a liaison between nursing and management
Contributed to early detection of complications and decreased patient readmission rates by conducting 11+ patient assessments per week
Top 5 Tips for Your Nurse Manager Resume
Focus on broader goals

Make sure the achievements you share on your resume are appropriate for your career level. Some of your accomplishments might have been super impressive back in the day, but now that you're in a managerial role you'll want to emphasize bigger-picture stuff like budgeting and paperwork systems.

Display your advancement

Leverage the reverse-chronological order of your nurse manager resume to show a trend of growth throughout your career. Arrange your bullet points within each prior position to get increasingly complex and impactful, and don't forget the metrics!

Keep your resume sleek

You want your page to look as sleek as the rooms you walk through each day, so avoid any distracting colors or fonts on your nurse manager resume. Aim to look classy, modern, and efficient.

Show variety through metrics

Include as many different ways as you can to measure your impact and show the difference you make in your field. Percentages, rates, star and feedback ratings, and dollar savings are all good metrics to show what you've accomplished as a nurse manager.

Look for keywords that matter

Revisit the job description and look for ATS keywords like "nursing," "Basic Life Support," and "EMS" that might align with milestones you've already surpassed. If you can show that you're already the nurse manager your dream company is looking for, you'll be well on the road to success.
What if I want to really stand out?
Always tailor your resume to the job description, and include a cover letter to delve into a couple of your greatest nurse manager achievements, too. Stick with just a handful of milestones to spice things up.
What's that about matching the job ad?
Make sure you spend a good bit of time reading it first! Take note of any special missions or company goals that you share in. Show your passion while matching the writing tone of their web copy.
Pick a template to highlight your strengths.
Any of our three nurse manager resume templates would give you a great starting point, but you'll want to take stock of your skills and experiences vs. your other credentials. If you need to highlight one or the other, pick a template that places it front and center.