As a paraprofessional, you're the backbone of various industries, providing essential support that keeps everything in motion. Whether you're in education, healthcare, or any other field, your role is diverse and crucial.
In education, you might assist teachers in the classroom, while in healthcare, you offer valuable patient care support. However, your adaptability and compassion can be difficult to capture in a one-page resume.
We're here to make that challenge a lot easier for you to tackle. With our expert-written paraprofessional resume examples and resume tips, you'll be scoring interviews left and right.
---
Paraprofessional Resume
Why this resume works
Sarah used her paraprofessional resume to demonstrate how to manage classrooms, introduce different learning materials and technologies, and enhance class attendance, all while involving parents.

You also want to prove to what extent your implementations helped students develop socially and cognitively, and how much you supported parents in being part of their children's learning. It is one major thing educational recruiters are looking for in resumes.
---
Special Education Paraprofessional Resume
Why this resume works
There's nothing as important as individualized learning when it comes to special education. Your ability to facilitate it is something that should be reflected in your special education paraprofessional resume.

Also, prove your track record in implementing individualized education plans to develop fine motor skills, communication, and social engagement of the children. You too want to demonstrate how well you can ensure the progress of each student despite their different needs.
---
Entry-Level Paraprofessional Resume
Why this resume works
No experience? No problem. Your nanny and babysitter experiences will help your entry-level paraprofessional resume get the job. However, you must showcase how well you ensured children were safe in your hands.

For instance, highlight how you ensured organized spaces, kept a keen eye on their dietary allergies, and ensured an incident-free record. To crown your piece, underline your efforts in enhancing the social interaction, creativity and cognitive development of the children.
Related resume examples
---
Match Your Paraprofessional Resume to Adapt to Each Job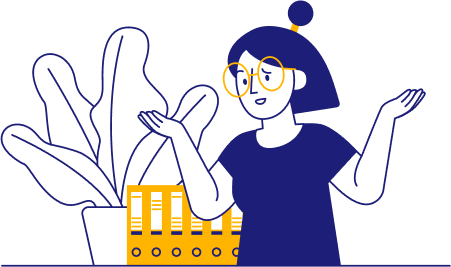 When it comes to crafting your paraprofessional resume, your job skills should align with the specific demands of the role you're targeting, making your application stand out.
For paraprofessionals, focus on the job skills directly related to your field. In education, highlight classroom management, lesson planning, and your ability to provide individualized support.
While technical jobs emphasize hard skills, paraprofessionals may benefit from including a few soft skills like conflict resolution or sensitivity training. These qualities can make a significant difference in roles where interpersonal interactions are vital.
Want some examples?
15 popular paraprofessional skills
Infinite Campus
Proloquo2Go
Boardmaker
Lesson Planning
Google Workspace
Microsoft Office
SMART Board
Behavior Management
ClassDojo
Edmodo
Trello
Zoom
SensoryTreat
PBIS Rewards
First Aid/CPR

Your paraprofessional work experience bullet points
Your daily tasks can be incredibly diverse, from providing essential support in education to healthcare and beyond. However, when crafting your work experience section, it's essential to really zoom in and emphasize the bigger accomplishments rather than listing routine duties.
Why? Because, as a paraprofessional, your efforts directly impact the success of the students, patients, and other people you work with. Your compassion and expertise translate into better outcomes and improved quality of life for them, and you need to show prospective employers exactly how effective you are.
Whether it's promoting academic progress, supporting patient rehabilitation, or enhancing overall well-being, quantify your impact with metrics whenever possible. These demonstrate how you've made a meaningful difference.
Mention specific instances where you contributed to higher test scores, increased grades, or improved reading levels among students you worked with.
Showcase your impact by using metrics related to client or patient progress, such as measurable improvements in mobility, speech, or daily living skills.
Include metrics like increased attendance rates, reduced absenteeism, or higher participation levels.
Demonstrate reductions in disruptive behaviors, such as instances of aggression or incidents of non-compliance, showcasing your ability to create a supportive environment.
See what we mean?
Utilized Microsoft Office to create care plans, resulting in a 27% increase in organizational efficiency
Provided Proloquo2Go specialized support to students on the autism spectrum to improve communication skills, which resulted in a 53% increase in expressive language
Supported students with disabilities by using Kurzweil 3000 and enhanced accessibility of digital learning materials and tools by 51%
Employed Google Workspace tools for online educational resources, which resulted in a 41% improvement in academic performance
9 active verbs to start your paraprofessional work experience bullet points
Facilitated
Collaborated
Adapted
Guided
Implemented
Assisted
Monitored
Enhanced
Advocated
3 Tips for Writing an Entry-Level Paraprofessional Resume
Highlight relevant coursework

While you may have limited professional experience, leverage your education. Mention relevant coursework, such as special education methods or a workshop on classroom support techniques.

Showcase projects, hobbies, and interests

Don't underestimate the value of personal projects, hobbies & interests, or extracurricular activities. If you've volunteered as a tutor, participated in community programs, or engaged in activities related to your field, include them in your resume.

Craft a targeted career objective

In your resume's career objective or summary section, express your enthusiasm for the paraprofessional role and your commitment to making a difference. Tailor your objective to the specific job you're applying for, highlighting how your skills and academic background align with the position.
3 Tips for Writing an Experienced Paraprofessional Resume
Highlight relevant specializations

If you have specialized job skills or certifications in areas such as special education techniques, behavioral management, or healthcare procedures, be sure to spotlight them in your resume. This includes things like your Certified Paraprofessional Assessment, but also Registered Behavior Technician or Certified Special Education Assistant.

Leverage metrics and achievements

If you have experience in paraprofessional roles, focus on quantifiable achievements. Mention how you improved student performance, contributed to patient recovery, or positively impacted the people in your care. Use metrics, such as percentage improvements or specific results, to substantiate your accomplishments.

Optimize for keyword scanners

Many employers use applicant tracking systems (ATS) to screen resumes, so study each job description and adapt to it. If the role focuses more on education, include relevant skills from the listing, such as student assistance and feedback reception.
How should I format my resume for maximum impact?
Use a resume template with a clean and easy-to-read format with bullet points to highlight your skills and accomplishments. Emphasize your most relevant experiences and achievements, be it the success of your students or your own wins as a paraprofessional.
What certifications should I include on my resume?
Include certifications that are directly relevant to the paraprofessional role you're applying for. Examples include CPR and First Aid certification for healthcare roles or certifications in special education techniques for educational positions.
How do I determine what skills to include in my resume?
Review the job description and highlight the skills that are important to the role. This will vary based on your industry. For instance, if you're in healthcare, skills like various EMR systems or patient communication will be crucial.