You improve business operations by analyzing data on current procedures and policies, assessing the fine details and hunting down opportunities for improvement. The reports and recommendations that you provide post-analysis are second nature to you, too!
But you might still have some questions about writing a resume. How long should it be, and how do you make sure you don't leave out anything important?
Don't worry: We've been helping analysts and specialists like you land excellent jobs for years. Our resume templates like these three time-tested operations analyst samples will help you get started.
---
Operations Analyst Resume
---
Formal Operations Analyst Resume
---
Elegant Operations Analyst Resume
Related resume examples
---
What Matters Most: Your Skills & Work History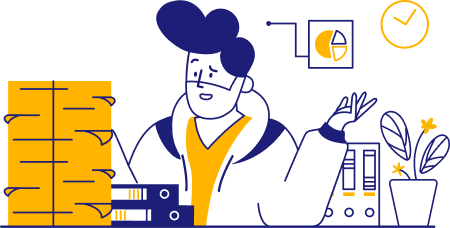 Your whole "thing" is conducting in-depth analysis of success indicators for the business you work for, and then applying those learnings: "How well are the current operations performing, and how can I improve the strategy?" Recruiters want to see that you have the niche skills required to make this happen.
General abilities like "communication" and "computer skills" should be a given for a pro like you, and nothing that vague should go on your resume skills section! It's time to get specific.
Go beyond interpersonal skills to clarify how you apply them within your role. List programs, strategic elements, and software tools by name.
Here's what we mean:
9 Best Operations Analyst Skills
Lucidchart
Asana
Zendesk
Tableau
Google Sheets
AirTable
Time Management
Statistical Analysis
SQL
Sample operations analyst work experience bullet points
Those skills make an excellent introduction, but recruiters want to dive into the next chapter of your story: How do you utilize those skills to their fullest potential? How have you applied your analytical, detail-oriented mindset on the job to exceed expectations?
You can get some inspiration from our sample resumes, but basically, you'll want to share what you did, why you did it, how you did it, and how it helped. In other words: How did you create success, and how does that success leave a measurable, positive impact within your field?
That's right: Measurable impact! You never want to turn in a resume without quantifiable data that shows what a difference you can make. Recruiters need solid metrics for your experience and accomplishments.
Here are some examples:
Implemented cross-functional, cross-regional design and implementation of 31+ strategic end-to-end supply chain capability enhancements, boosting revenue by 16%
Established strategies for service improvements and executed performance with 98% accuracy in reporting
Owned 90% of the Incident, Request, Change, and Escalation processes related to Core Ops support, ensuring customer satisfaction ratings of 87% or higher on average
Ensured all systems, methodologies, and procedures were followed with a 0.5% error rate, reducing unnecessary manual labor by 12 hours per month
Top 5 Tips for Your Operations Analyst Resume
Use programs when possible

Whenever you can do so in your experience section, try to name specific tools, such as Tableau or SQL, that you used to work your magic. You don't have to give away all your secrets, but recruiters need at least a glimpse of how you use tech to get things done.

Highlight accomplishments you like discussing

Place a special emphasis on the experience points you'd be most comfortable discussing in an interview. If you've got a proven track record of implementing successful changes or you shine when training employees on new procedures, spend a lot of your time there. That way, recruiters will be more likely to give you a chance to expound upon your strongest points in an interview.

Focus on results

Results and success metrics are the core of your role as an operations analyst since they play against one another in the business' perpetual learning cycle. Whenever you can, provide metrics that can scale over time, such as growth percentages or reduced labor hours.

Streamline!

We know: It can be tempting to pack as much info as possible into every bullet point. But make sure you avoid dragging on! Keep each achievement as concise as possible to pack the best punch, and save further details for your BA cover letter.

Use the right format

Ensure that your resume's readability is top-notch. Your resume format will work best when it's organized in reverse-chronological order. This keeps your most recent operations analyst position at the top, so hiring managers can see relevant experience and increased responsibility from you.
How to Write an Operations Analyst Resume
Choose an organized resume template

If you were to perform cost analysis on production processes, you'd want to present your recommendations in an easily understandable format. The same is true for operations analyst resumes. Choose an organized template that's well-spaced, uses bullet points, and has easily readable 12-14 point fonts.

Focus on technical skills

Operations analysts handle a lot behind the scenes to make data-based recommendations. Therefore, focusing on technical skills like using Lucidchart and performing statistical analysis is important to show how you achieve great results.

Write strong metrics-based bullet points

You should use your analytical skills to optimize your resume with metrics-based bullet points that show data from your achievements that will be important to businesses. For instance, you could explain how you improved shipping routes to get products processed and delivered 45% faster.

Proofread to show your accurate analytical skills

When you're reviewing the numbers, it'll be important that you perform accurately to ensure all the process improvement measures you implement are successful. Show that accuracy right away by submitting a resume free of grammatical errors.

Make analytical descriptions more engaging with an active voice

Do you want to emphasize the impact that skills like using AirTable will have? Using an active voice will help. To start, use action words like "organized" or "presented." Then, you can put it all together by saying how you "organized pricing data in AirTable to help marketing team members make 36% more effective pricing decisions."
How can I show my scope?
Versatility is important for any strategic thinker—and especially for an operations analyst. Show that you have a broad scope of capabilities by pulling in a versatile array of experience points.
How should my writing sound?
You want to come across as both approachable and professional, just as you do on the job helping employees get up to speed or proving the effectiveness of a process change. And the balance between approachable and professional should be based on the job description's tone, so go back and reread it for good measure!
How else can I customize my resume?
Writing tone isn't the only thing the job description is suitable for! Skim it for keywords, such as "experience in Lucidchart," company values or lingo, and anything else that stands out that you can reflect in your resume.