You investigate issues, problem-solve, support others, and provide consultations to drive better business software performance. You're there to make sure the support teams and other tech-savvy groups have the guidance they need and provide solutions for tricky issues.
But that doesn't mean you can't have any questions about your resume. How should your resume template look? What skills should you focus on?
Don't worry: We'll smooth this out in no time! Take some inspiration from these three system analyst resume samples and seasoned advice to pick up some momentum.
---
System Analyst Resume
---
Formal System Analyst Resume
---
Elegant System Analyst Resume
---
What Matters Most: Your Skills & Job Experience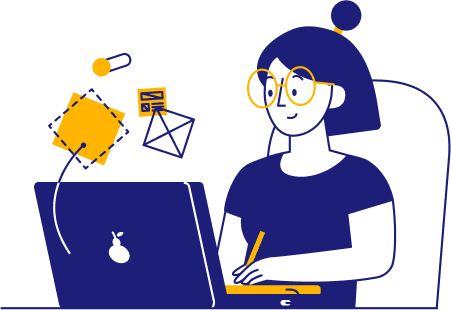 Your resume skills lay the foundation for the rest of your resume, showing recruiters you know your stuff. Go beyond the basics: What personal and interpersonal skills can you present with a unique, technical spin?
What programs do you know how to use that you also find in the system analyst job description? SQL, flowcharts, SOPs, investigating new solutions? Pick the ones you're best at and list them by name! You'll want to ensure that each skill you choose is relevant to your field and demonstrates how you do so well in system analysis.
Recruiters want to see what sets you apart as a candidate, so make sure you avoid anything generic. Vague stuff like "communication" or "documentation" should be avoided, too.
Specifics like these are better:
9 top system analyst skills
SAP
SQL
Tableau
Python
Time Management
Looker
MS Excel
MongoDB
Slack
Sample system analyst work experience bullet points
Now that you've shown what you can do, it's time to provide examples of how you've already used them to achieve greatness! But don't just dive in without thinking strategically about your bulleted list of experiences first.
Use your experience points to tell recruiters what kinds of problems you've faced in the past, such as getting stakeholders on board with change. Just like with your skills list, make sure you stay on track and specifically talk about experiences that are most relevant to your current role.
Even accomplishments from previous, unrelated job roles can help boost your credibility as a system analyst if they call upon some solid overlapping skills. Just make sure you include metrics of your success.
Use quantifying data that measures your positive impact to truly impress:
Established and maintained working relationships with 6 business partners to ensure system functionality and improve data quality by 11%
Automated three business processes with machine learning technology, reducing necessary manual labor by an average of 26 hours monthly
Worked within an ISO-compliant environment, creating and maintaining system documentation according to regulations with 99% accuracy
Executed and managed over 12 remediation sessions pertaining to compliance and audits, reducing documentation error rates by 14%
Top 5 Tips for Your System Analyst Resume
Pick the right resume format

Format your resume in reverse-chronological order if you've been moving up the ladder rungs as a system analyst. Your entry-level BA role should be at the bottom. Maybe you advanced next into an Agile position, and then your most recent system analyst role should be at the top.

Play up your greatness

When you're listing your experience points, think beyond what makes you good and pinpoint the things you're great at. Are you a pro at data management throughout the product lifecycle? Could you improve data quality in your sleep? Don't keep it a secret!

No, really: Keep software highly relevant

Make sure any programs you include showcase what a ninja you are when it comes to both fine details and big-picture thinking. The balance between the two is tricky to master, so include examples that range from MS Excel to Python to MongoDB.

Stay sleek!

Check your resume for a fresh, clean, and modern look. Avoid anything that makes your resume look cluttered or amateur, such as overly quirky fonts or color choices. Stay professional and concise like the system analyst role demands.

Even soft skills should be technical

That's right: Even interpersonal stuff should be narrowed down into specific and technical terms when possible. Great with teamwork and collaboration? Mention Slack or MS Teams. Awesome at time management? List it!
How long do I make this thing?
Just keep your doc to one page like our resume samples. Shorter is sweeter, especially when recruiters only have a few seconds on average to give your resume that initial once-over. You're good at coming up with punchy solutions on a time crunch for businesses; do the same here!
Can I include internships under my experiences?
Absolutely! And don't forget any other relevant experiences that relate if you're struggling to create a professional history that feels complete: Volunteer outreaches using and college projects crunching the data can count—and even hobbies and interests—if they gave you adequate professional experience.
How do I know if a skill is too generic?
Avoid skills that span across professions when you can. Instead, use the job description as your roadmap for what skills to include. While some companies need a system analyst versed in networking, others may be more interested in skills related to data processing.