Eager to become an official clinician, you go through routine rotations as a nurse practitioner student to get foundational experience so that you can become an independent practitioner yourself. You're busy familiarizing yourself with everything from taking patient history notes to providing supervised patient care.
But how do you make a resume showing you have what it takes to become an NP and help improve patients' lives?
Don't worry! We've got three nurse practitioner resume templates for you to use as frameworks for your own qualifications and get that ideal role!
---
Nurse Practitioner Student Resume
---
Elegant Nurse Practitioner Student Resume
---
Clean Nurse Practitioner Student Resume
Related resume examples
---
What Matters Most: Your Skills & Work History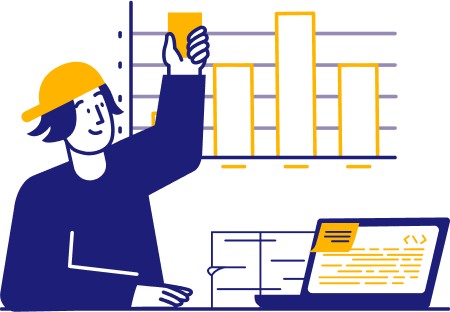 Your skills are super important as a nurse practitioner student! Recruiters and potential employers need to see what you already know how to do and which unique skills you can leverage toward excelling in your role within the medical setting. Skills = potential.
Besides, you need to show that you know the basics of filling in patient forms and performing fundamental diagnostics. Keep your skills as profession-related as possible to stay on track.
And be specific about precisely what you do! Do you specialize in emergency response or trauma aftercare? Do you have an extra-caring bedside manner?
9 most popular nurse practitioner student skills
CPR
Compassion
EMR
Patient Education
Patient Intake
Medical Administration
IV Treatments
Record Analysis
Physicals
Sample nurse practitioner student work experience bullet points
It's time to call upon any and all nursing experience you have! If you've spent time working as an RN, look through those memories for good examples of how you've turned your skills into helpful and effective actions.
Did you set a new standard for accuracy with your exemplary patient data entry? Were you especially involved in community outreach programs that educated the public on health improvement?
Always provide metrics for your success! Give quantifiable data that shows your ability to deliver clear, measurable results. Pull in patient satisfaction percentages, record accuracy rates, and decreases in negative side effects due to thoughtful medication choices.
Try these ideas from our resume samples:
Communicated and collaborated with 8 medical hospital specialists to ensure top-tier patient care, achieving 89% positive feedback
Led 2 community outreach programs, reducing drug overdose rates by 63% over the course of 2 years
Provided education on disease prevention and early warning signs, increasing frequency of patient wellness visits by 12%
Efficiently administered medications, injections, and IV treatments as needed, earning a personal rating of 92%
Top 5 Tips for Your Nurse Practitioner Student Resume
Focus on metrics

Metrics can sometimes be challenging for students in any field, including nurse practitioner students. But bridging the gap between where you are and where you want to be is possible with "universal" metrics. Think of data like satisfaction percentages and visiting rates that bolster both your past/current and target roles.

Don't distract

When trying out our different resume templates, go for one that makes your data look efficient and places your experience front and center. You want your emergency care specialty or overdose prevention niche to be the main focus and help you stand out from other nursing professionals!

Demonstrate your eagerness to learn

When applying for a nurse practitioner student position, show a passion for learning! Use examples of your experience: How have your feedback ratings increased over the years? How have you progressively decreased health problems through outreach programs?

Leverage that cover letter

In a field that deals so much with compassion and personal stories from all walks of life, a nursing cover letter perfectly complements your resume. Tell some inspiring stories about how you fostered well-being and personal success as an RN, and provide some details that you wouldn't have room for on your resume.

Skills vs. certifications

While you could include assets like an EMR or CPR certification in your skills list, in some cases, they might fit better under their own section. If you have plenty of other skills to fill out your list and several special certifications like an ENA or Acute Care Nurse Practitioner (ACNP-BC), let them shine in their own spot.
Do I need references?
Reference letters from former positions within the medical field can really bolster your credibility for a nurse practitioner role since many of your duties are interpersonal. Enlist the help of former medical coworkers to vouch for your excellent bedside manner and patient care efficiency.

How can I show my personality?
Use your experience points to show off the personality traits that make you an amazing nurse practitioner student, such as empathy and the ability to maintain a cool head and stay efficient during a stressful influx of patients.

What metrics should I avoid?
Stay away from any side numbers like headcounts unless they bolster your end metric (like reaching an impressive feedback percentage by working hard with a small medical team).