As a graduate nursing student, you've found your stride in the vast world of healthcare. Your growing knowledge of medicine, along with a heart of gold, allows you to aid patients while honing your skills in nursing.
From administering medication to assisting with surgery, you do what most will never do. Highlighting that kind of experience in an effective resume is no easy feat.
We know you have more important things to do than pore over your resume. Don't worry—we've helped many in your field, and we're here to guide you with our graduate nursing student resume templates.
---
Graduate Nursing Student Resume
---
Formal Graduate Nursing Student Resume
---
Elegant Graduate Nursing Student Resume
Related resume examples
---
What Matters Most: Your Medical Skills & Experience in Nursing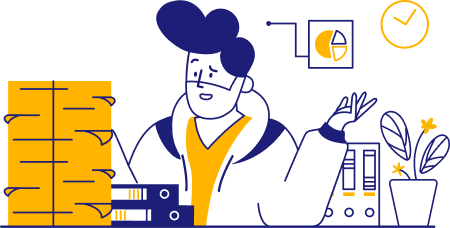 As a healthcare professional, you're there to look after people who are often distressed. Thankfully, you've got loads of empathy and mental resilience to help you deal with such difficult situations during every shift.
However, while preparing an effective resume, relying solely on your bedside manners might not suffice. Instead, showcasing your soft skills is best done in a "show, don't tell" manner through the cover letter or the interview.
Focus on your on-the-job training and medical knowledge in the skills section. Dive into details about the equipment you know how to use, therapies you've been trained in, and your specialization. This helps employers gauge your skill level and what you already know how to do.
9 most popular graduate nursing student skills
Surgical Assistance
Wound Care
Catheter Insertion
BLS
IV Therapy
Patient Management
Blood Testing
Handling Medication
CPR
Sample graduate nursing student work experience bullet points
In your line of work, no two days are ever the same. You may experience tranquil night shifts handling patient documentation, while other shifts demand swift crisis management, assisting physicians, and performing CPR.
This versatility is one of your greatest attributes, and highlighting it in your resume will pay off—but simply saying that you worked nights or were flexible won't cut it. Instead, quantify your achievements wherever possible.
Tell employers how many patients you tended to and the medical knowledge involved. This is also the place to discuss your specialized skills, such as midwifery or anesthetics.
Here are some ways to make your work experience stand out:
Administered a variety of services, including catheterization, tube feedings, changing bandages and colostomies to 15+ patients per day, maintaining a 96% patient satisfaction rate
Conducted an average of 40 diagnostic and blood tests per week, achieving a 98% accuracy rate
Maintained meticulous patient documentation for up to 25 patients a day, ensuring up-to-date records in the electronic health system
Assisted in up to 8 surgeries per week, working with 4 anesthesiologists and 9 surgeons in the fields of gastrology, neurology, and general surgery
Top 5 Tips for Your Graduate Nursing Student Resume
Zone in on your specialized skills

Your clinical rotations and past nursing work provided you with rich exposure to different healthcare situations, from the ER's intensity to the pediatric ward's sensitive needs. Talk about those situations, including working with patients in specialized units, such as the ICU, NICU, ER, or maternity ward.

Save room for certifications

If you've already passed the NCLEX exam and obtained your RN license, put that at the top of your resume. Place your other certifications, such as the BLS or ACLS, in a separate section. Make sure to pick a resume template that lets you add them.

Exhibit your competence

Detail your ability to use devices such as EKG machines, mechanical ventilators, and blood pressure monitors. Similarly, don't forget to mention if you're experienced in IV therapy or using glucometers.

Don't forget the paperwork

Underscore your ability to maintain accurate patient records using software like Epic or Cerner. You can also mention the high accuracy of your documents and compliance within a healthcare setting.

Express your diversity

If you've worked with patients who required specialized care, such as patients with dementia, Alzheimer's, or autism, emphasize that in your resume. Employers will appreciate knowing they can count on you to help every patient.
Do I have to add an RN license?
Generally, most graduate nursing students will have obtained their RN license, so it helps if you have it. However, many jobs are hiring GN (graduate nurses) and will help you prepare for your NCLEX exam. In any case, if you're an RN, put that right at the top of your resume.

Should I add hobbies to my resume?
If you're still in school and have only done some rotations in a hospital setting, you could fill out your resume by adding hobbies, such as volunteer work, to showcase empathy. However, it's best to focus on the work experience you've obtained during your internships instead.
How to express that I'm willing to work shifts?
Your nursing career will have you working day and night in shifts, so flexibility is worthy of mention. You could simply add "Shift work" to your skills or weave it into your work experience; for example: "Supervised 30+ patients daily across 3 different shifts."