Having gorgeous nails is a big deal for your clients when they want to feel and look their best! You totally get it, which is why you're there to provide services ranging from a mani-pedi to artificial nail application and care routine recommendations.
But you might wonder what resume template will have your professional profile looking as lovely as your client's nails when they leave your salon! What should you include to show off your beautiful set of qualifications?
Don't break a sweat—we've so got this! After years of helping nail technicians like yourself, we've polished up three nail technician resume examples to help you put your best foot forward.
---
Nail Technician Resume
---
Clean Nail Technician Resume
---
Modern Nail Technician Resume
Related resume examples
---
What Matters Most: Your Skills & Job Experience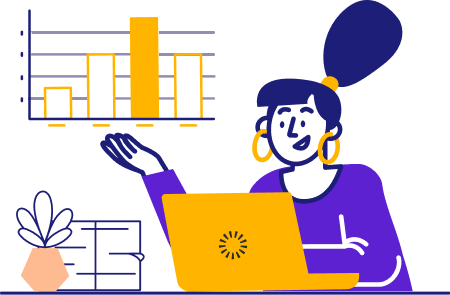 Recruiters want to see an awesome skill lineup that reflects how beautifully you do your job. That means you'll need to list abilities that are unique to what you do as a nail technician, not just cool stuff you could do at any job.
Don't worry: Previous jobs that didn't involve nail salons still count! Skills like client consultation, care planning, and active listening transfer wonderfully to your nail technician role.
Just make sure you're as specific as you can be with your skills! (This will help make it self-evident how skills transfer to your role, too.) Don't sell yourself short with generic skills like "client care" when you could say things like "skin care" and "routine planning" instead.
9 top nail technician skills
Acrylic Touchups
Skin Care
Routine Development
Makeup Application
Client Consultation
Active Listening
Manicure/Pedicure
Hand/Arm Massage
Nail Sculpting
Sample nail technician work experience bullet points
Now that you've outlined what you can do, recruiters want to hear about some dazzling examples of what you've done with your abilities so far! Think of all the times you told your happy clients "See you next time!" and recall how you got there.
Recruiters are looking for a nail technician who does top-quality work and knows their stuff enough to break it down: What did you do for your clients? How did you do it, and why?
And don't forget to share metrics for the impact you've had within your field! Share quantifiable data like customer feedback ratings, improvement percentages, and client return rates.
Here are some great-looking samples:
Monitored equipment care and used proper product measurements to reduce product waste by 6% in a year
Provided professional nail, hand, and foot treatments 6 days per week, following spa protocols to earn a personal rating of 4.9/5 stars
Led the onboarding and training for 3 new spa employees, improving efficiency by 9%
Promoted and sold spa/salon services, resulting in a net 14% increase in sales within the nail department
Top 5 Tips for Your Nail Technician Resume
Make it quick!

You wouldn't want to keep your manicure clients waiting—the same goes for recruiters. With only a few seconds on average to spend per resume during their initial skim, recruiters want to see your qualifications laid out concisely and effectively.

Show off your certifications

While displaying your highest level of formal education is important, you'll need to include your certification as a nail technician. And remember to include any other impressive credentials you have, like a Medical Nail Technician Training (MNT) certification.

Pull in the projects

If you don't have a particularly long professional history of providing skin treatments and pedicures just yet, don't worry. You can include internships and recent school projects, too! As long as they relate to your transition into the nail technician role, they can help balance out limited work experience.

Call upon professional references, too

Did you work at a salon with an amazing manager who will vouch for your attention to detail? Did the professor overseeing your nail art design project click with your work? A professional letter of recommendation can really enhance your credibility!

Vary your metrics

Metrics are always helpful when they quantify the positive impact you've had in the world of beautification . . . But it also helps to make sure you have a variety of them! Try to avoid every metric being a percentage or the same type of rating.
How long should this thing be?
Keep to a one-page resume! Any longer than that, and recruiters won't be as eager to spend time on it. And don't worry: You can save any points you trim away to start off a great cover letter!
Are there any other certifications I need?
If you're starting out, make sure you've gotten any special licenses required specifically by your state. And make sure you list those certifications regardless of your work experience level!
How can I design my resume to be eye-catching?
We know that it's super tempting to get creative with colors and fonts in your resume to show your artistic side! But in this context, focus more on readability and a professional feel. Use minimal pops of color and extremely legible fonts.