As a cosmetology student, you're harnessing your passion for aesthetics and beauty, and turning it into a craft—and one that you're continually refining with every brushstroke, contour, and snip.
Between lectures, practicals, and exams, your training certainly keeps you occupied. It might be hard to find the time to craft a top-notch resume to help you build your career in cosmetology.
We're here to save you time and energy with our cosmetology student resume examples and resume tips. We've helped beauticians like you score their dream jobs—now, it's your turn.
---
Cosmetology Student Resume
---
Formal Cosmetology Student Resume
---
Elegant Cosmetology Student Resume
Related resume examples
---
What Matters Most: Your Knowledge of Cosmetology & Customer Service Skills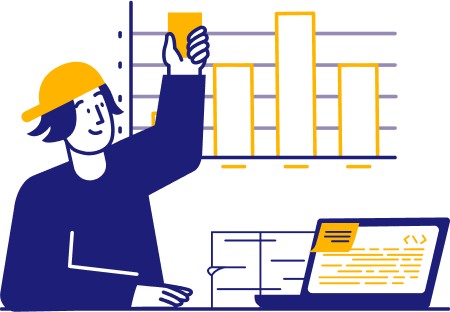 In your time as a cosmetologist in training, you've learned various techniques from hair styling to nail care, but also important things like observing salon hygiene. Through dedication and by practicing these skills on mannequins and on clients, you're continually honing your craft.
You're a self-starter with a keen sense of creativity and an eye for detail. To top it off, you also have a customer-oriented mindset and are a strong communicator, making you an ideal candidate for the role. All that remains is to show your diverse skill set to potential employers.
Given the hands-on nature of your work, focus on your technical skills, such as in-depth knowledge of gel nails, salon maintenance, or applying hair extensions. You can spotlight your customer service abilities later on.
9 most popular cosmetology student skills
Hair Styling/Coloring
Hair Cutting
Manicure/Pedicure
Nail Care
Equipment Sanitation
Facial Treatments
Skin Analysis
Waxing Techniques
Makeup Application
Sample cosmetology student work experience bullet points
The best way to demonstrate your passion, dedication, and enthusiasm for your craft is through your work experience. If you don't have a lot of in-salon experience, that's fine—there's still plenty you can talk about.
Think back to your training, and any part-time jobs where you've put your skills into practice. This could be anything from assisting a salon by carrying out UV sterilization protocols to harnessing your creativity to create a mural for a local children's charity.
To give your experience more of an impact, back it up with quantifiable metrics where possible. For instance, include the number of times you provided skincare consultations.
Cleaned the salon 4-5 times throughout the day and conducted a deep clean immediately after closing
Launched 3 new internal nail art mini boutiques, increasing revenue by 3% in 2021
Streamlined appointment booking process by utilizing Salon Iris software, increasing daily client throughput by 12%
Achieved a 92% or higher score in all practical exams, excelling in manicure and pedicure techniques
Top 5 Tips for Your Cosmetology Student Resume
Get specific with your techniques

Get specific about your favorite techniques. For instance, instead of saying you're skilled at hair styling, take it a step further by saying you specialize in balayage and ombre coloring techniques.

Emphasize safety and sanitation

Sanitation and hygiene are crucial in the beauty industry, so highlight that this is important to you, too. You can mention, for example, the new manicure tool sanitizing protocol you helped with, and the resulting 23% drop in tool contamination.

Talk about your practical hours

Listing the extent of your hands-on training can help recruiters get a sense of how far along your cosmetology training you are. When you mention that you've trained for a particular set of techniques, such as skincare treatments, be sure to include that you've completed 300 hours of practical training.

Show off your versatility

Show that you're up-to-date with all things cosmetology. Discuss how you're proficient in hair, skin, and nail care, as well as makeup application and waxing, citing examples of your experience with each.

Highlight your customer service skills

Customer service is key, so if you've worked with people, make it known. For instance, mention how at your previous job as a cashier you enrolled the most customers on a rewards program for 3 consecutive months.
Should I mention my certifications?
Absolutely! While you may not have your state Cosmetology License just yet, it's worth mentioning when you expect to receive it. Additionally, if you've received extra training, for instance, an advanced course in chemical peels, throw it in too.

What should I discuss in my cover letter?
Use your cover letter to dive deeper into your passion for cosmetology, and to expand on your skills and experiences. Talk about the specific training modules that you excel in, and industry trends that resonate with you personally, such as sustainable beauty.
How can I show my adaptability?
Talk about how you're always on the lookout for new trends, styles, and technologies to impress your clients with. If you've attended workshops or swear by a particular aesthetics publication, mention them.