A mobile or traveling phlebotomist journeys outside their clinic or medical facility to patients' locations to obtain blood samples. You might travel to assist with blood drives—or to make the distance for patients who can't, such as the elderly or people without access to reliable transportation.
But how do you showcase the most interesting details about how you provide care on the move? What types of patient assistance should you mention?
Hey—we've helped plenty of phlebotomists get where they need to go! We've condensed years of experience into these three mobile phlebotomist resume examples, plus some handy resume advice.
---
Mobile Phlebotomist Resume
---
Formal Mobile Phlebotomist Resume
---
Elegant Mobile Phlebotomist Resume
Related resume examples
---
What Matters Most: Your Skills & Work Experience Sections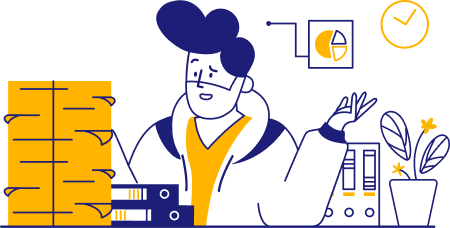 For resumes related to medical professions, you want to focus more heavily on technical skills than on soft ones—although your bedside manner is important too! Recruiters want to see that you can maximize patient comfort while efficiently collecting blood samples and safely transporting them for analysis.
Ensure that each skill you list applies directly to your profession: Go for "medical records" over "data entry," for example. If you write a skill that could apply within any field, see if you can get more specific.
Specialize your skills as much as possible, too. Don't just say "patient care"—what kind? Do you have a special touch when it comes to helping out elderly or agoraphobic patients?
9 best mobile phlebotomist skills
Medical Records
PHLEBIO
Venipuncture
Specimen Preparation
Infection Control
Time Management
Compassion
Careful Driving
Sample Storage
Sample mobile phlebotomist work experience bullet points
Those skills are looking great, but recruiters want to see how you've applied them next. It's time to share (concise!) stories about how you collected an unusual number of samples per week, or that time you changed a patient's outlook by educating them on blood drawing procedures with a friendly attitude.
Think of whichever experiences you've had that were not only the most memorable, but the most measurable. Recruiters need to see what kind of an impact you've left within your field.
Always use metrics to show how you've made a difference! We're talking quantifiable data like patient satisfaction rates, reductions in patient ailments, and time saved.
Here are some samples:
Minimized patient discomfort by utilizing straight and butterfly needle techniques, resulting in 61% fewer fainting episodes
Compassionately discussed collection processes with patients, resulting in a 32% reduction in patient anxiety levels
Worked to obtain a 98% proper labeling and sample viability rate
Collaborated with patients and support services to provide care, saving patients an average of 10 minutes per visit
Top 5 Tips for Your Mobile Phlebotomist Resume
Demonstrate efficiency

As we mentioned, it's critical for you to make good time while collecting and transporting blood samples, so efficiency is a key part of your day! Show your ability to organize and convey information efficiently through well-refined experience points.

Be clear about your practices

Assume that recruiters know the basics of your profession already—they're reading all the mobile phlebotomist resumes for this role, after all! Don't water down your best experience points by shying away from medical terminology.

Share your objective

Even if you have past experience in mobile phlebotomy, you might benefit from using a resume objective statement to customize your resume each time you apply. Just make sure any info you include is fresh, not repetitive.

Spin other jobs to your advantage

Any work experience that involves patient care, such as a Nanny or an RN, can be tied in with your mobile phlebotomist role. Even if you're more specialized now, your daily interactions still require skills like compassion, patient education, and patience.

Stick with one page

Recruiters can only spare a few seconds on average skimming each resume for the first time. If you want to make it past that initial speed-read and into the next round, keep your mobile phlebotomist resume length short and sweet. Most longer resumes get discarded by default.
What education do I include?
Include anything that's relevant to your field alongside your Associate's or Bachelor's in Phlebotomy—or your Certified Phlebotomy Technician (CPT) credentials. If you have other certs like First Aid, EMT, or CPR, add them!
How do I customize my resume?
Revisit the job description to get a feel for the culture and emphasis of the particular clinic you'd be working with. Do they stress a speedy sample collection schedule, or prefer taking more time with each patient? Tweak your resume appropriately.
Should I add a cover letter?
The cover letter is great place for any compelling, relevant stories that don't fit on your resume! Some accounts of reducing anxiety or working with a patient's special circumstances will sound better with more room for detail. Just don't repeat your resume points.