You're a quick-witted and innovative professional looking to expand your knowledge. You've completed a lot, from managing numerous off-campus responsibilities to maintaining a high GPA in business courses.
Does your resume template help cover all you've accomplished as you take the next step in your educational journey?
Getting accepted into your ideal school or program can come with its share of hoops to jump through. We've helped many MBA students achieve high acceptance rates, and starting with our MBA application resume examples will be a great asset in the process. 
---
MBA Application Resume
---
Formal MBA Application Resume
---
Elegant MBA Application Resume
Related resume examples
---
What Matters Most: Your MBA Application Skills & Work Experience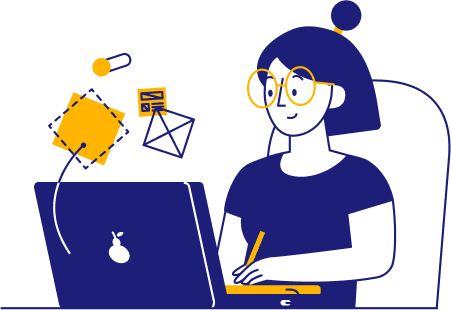 The right skills to put on a resume can trip up many MBA applicants. It can be slightly different than the typical skills you'd list on a resume for a job since you may include a mix of professional and academic abilities.
When choosing skills, consider the program's requirements. For instance, many MBA programs focus on business management and leadership, so including skills in those areas can be ideal.
Here are some top MBA application skills schools look for on resumes.
9 top MBA application skills
Financial Modeling
Data Visualization
Microsoft Office
Machine Learning
Project Management
Team Leadership
Scheduling
SAP
Negotiation
Sample MBA application work experience bullet points
Many MBA programs require real work experience in business. Therefore, displaying what you've achieved on the job will be essential.
The school admissions staff will want to see quantifiable examples of your achievements to know you're the right fit. Good metrics to include would be sales increases, money saved, or performance efficiency.
Additionally, if the school you're applying to doesn't require work experience or if you don't have much to list, you can include examples from educational achievements, school clubs, or volunteer work as needed.
Here are a few samples:
Performed financial analysis for a manufacturing firm, identifying 28 opportunities to reduce spending to improve margins by 48%.
Maintained operating costs within a 1% standard deviation for 3 years to avoid downsizing, saving 16 employee jobs.
Improved pricing schemes for product add-ons to boost sales revenue by 40%.
Studied diligently on economic variables and market analysis to maintain a 3.97 GPA in all core business courses for 4 years.
Top 5 Tips for Your MBA Application Resume
Emphasize technical ability and knowledge

MBA programs are highly technical and will require a lot of diligent study to pass the courses. Therefore, including as much technical ability as possible, such as how you improved workflows and efficiency in company operations by 70%, will help you stand out as an applicant.

Proofread before submitting

MBA admissions teams will always want to ensure they admit academically sound individuals. That starts with reviewing your resume for accuracy and grammatical errors to make a great first impression. 

Use the right formatting

Reverse chronological formatting works best for MBA applicants. Admissions professionals will first want to see your most recent experiences to understand your current project management and team leadership abilities. Plus, it allows them to quickly look back and see how you've grown professionally and academically. 

Optimize by using an organized template

Choosing a resume template optimized with clear headers for educational and professional experience, bullet points, and easy-to-read font will help your MBA application look the most professional. It's the same as submitting a well-formatted research paper in your classes to get the best grade. 

Concise examples are the most impactful

Admissions teams get tons of applicants for MBA programs. You can help your primary skills stand out with short examples that include key metrics. For instance, one sentence on how you led a six-person market research team to discover 20 key data points for a promotional strategy would work well. 
Do MBA applicants need a cover letter?
Most MBA programs request that you submit a cover letter with your resume. To optimize for success, try to get a bit more personal about your passion for business or fill in more details about your achievements in financial modeling or negotiation that didn't fit on your resume. 
How long should my MBA resume be?
A one page resume is the best length. Everything should be concise, organized, and tailored to the program. For instance, your logistics or risk management skills would be good options to focus on in an MBA resume. 
How do I make my MBA resume stand out?
You can make your MBA application resume stand out by including as much relevant data from your experience as possible and formatting it professionally. For instance, achievements like improving profit margins or logistical efficiency could make you stand out over other applicants to the program.