You're a motivated business professional geared toward helping businesses optimize their financial, promotional, and logistical strategies. That's why you're getting out ahead of things and looking to grow your career while studying for your MBA.
Is your resume optimized for success as you're growing your career?
Coming up with the right skills for a resume can seem confusing when you're still in the process of completing an MBA program. We have the resources you need with our MBA student resume examples that are proven to be successful in 2023. 
---
MBA Student Resume
---
Modern MBA Student Resume
---
Professional MBA Student Resume
Related resume examples
---
What Matters Most: Your MBA Student Skills & Work Experience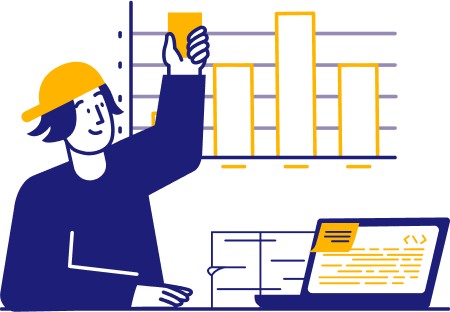 Many MBA students wonder what skills they can put on their resumes while still in school. Fortunately, you have a lot to choose from here.
You've already completed a bachelor's degree in a business field, so you have many core competencies down. Aim for a mix of those key skills and the position's needs. For example, skills in financial modeling would be great if you're applying to be a financial analyst.
Here are some of the top MBA student resume skills in today's job market.
9 top MBA student skills
Microsoft Office
Collaboration
Financial Analysis
Process Improvement
Netsuite
Monday.com
Negotiation
Project Management
Team Leadership
Sample MBA student work experience bullet points
Your top skills in process improvement and project management will catch a hiring manager's attention. Now bring things full circle with detailed examples of past success on the job.
With your background in business, you've studied tons of metrics like lead conversion rates and net promoter scores. Aim to include examples showcasing those popular metrics that will wow hiring managers while reviewing your abilities.
If you don't have much work experience, you can include examples from education, hobbies & interests, or work in other fields. For instance, placing first in a competition in your school's investor's club would still show a great deal of skill.     
Here are a few samples:
Adjusted the pricing structure for luxury product offerings to boost return on ad spend by 73%.
Implemented Netsuite to track promotional KPIs to reduce data loss by 27%.
Created new post-purchase surveys to identify customer needs and concerns resulting in new consumer experience measures that boosted satisfaction scores by 58%.
Performed market analysis during a re-branding campaign to identify 5 untapped markets that could be targeted, boosting overall sales by 76%.
Top 5 Tips for Your MBA Student Resume
Reverse chronological formatting is the best fit

MBA students' skills are constantly evolving. Therefore, you should list your most recent experiences first on your resume. It'll give hiring managers a better overview of your current business strategy and analysis abilities.

Proofread thoroughly

Your attention to detail must be top-notch to understand complex financial documents and performance metrics. Show hiring managers you have the necessary skills with an accurate resume free of grammatical errors. 

Use a numerical impact whenever possible

When every dollar spent can make or break the bottom line, hiring managers will want to see a detailed overview of the impact your skills can have. Therefore, using numbers whenever possible is a great idea to emphasize metrics like improved profit margins and cost savings.

Aim for one page in length

A one-page resume provides a concise and relevant outline of your key business skills for easy review by hiring managers. Try optimizing what you include for the position. For example, you could include more information about your process improvement abilities if you're applying to be a business analyst. 

Use action words

You must take action and make quick decisions in the fast-paced business environment. Using action words like "improved" or "performed" will make your examples stand out. For instance, you could say you "performed strategic analysis to improve product descriptions, boosting sales by 43%."
What do I write in my MBA student cover letter?
Try to fill in gaps on your resume or get more personal about your passion for the position you're applying to. For instance, you could explain how you connect with the company's mission statement or how you use market analysis to your advantage in decision-making. 
Should MBA students use an objective? 
MBA students without much work experience can benefit from a resume objective. For example, a few sentences about how you have three years of experience using Netsuite to manage KPIs and are eager to apply your technical skills as a product manager would work well as an objective. 
What if I'm struggling to fill up a full page?
Try to fill in with educational experience, hobbies & interests, or an objective to fill out a full page of relevant information. Even other work experiences like performing accurate data entry or providing customer service can still show the ability to make accurate and customer-focused business decisions.