Throughout your career as a maintenance electrician, you've fine-tuned your ability to navigate every corner of electrical systems, ranging from design and installation to maintenance and repair.
For someone of your skill, job hunting can be a breeze—but you still need an effective resume template to accurately show your expertise.
Fortunately, just as you've master electricity, we've mastered the art of resumes. Our maintenance electrician resume examples and resume tips have you covered—check them out to level up your career!
---
Maintenance Electrician Resume
---
Formal Maintenance Electrician Resume
---
Elegant Maintenance Electrician Resume
Related resume examples
---
What Matters Most: Your Knowledge of Electrical Systems & Maintenance Experience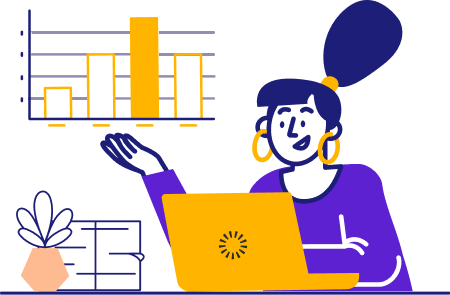 You're a pro at managing complex wiring networks, and your in-depth understanding of electrical codes and regulations allows you to always uphold the highest safety and operational standards.
It's safe to say that you've got plenty of things to cover in the "skills" section of your resume. To craft a successful job application, prioritize listing your technical abilities and your intimate knowledge of electrical systems. Your key soft skills, such as critical thinking and problem-solving, are easier to express through the cover letter.
Dive into your prowess in designing and navigating electrical diagrams and blueprints with AutoCAD, your knack for troubleshooting power failures, and your ability to keep equipment well-calibrated.
9 popular maintenance electrician skills
Electrical Systems
Circuit Installation
ETAP
Equipment Calibration
Fluke Connect
System Maintenance
Safety Procedures
Motor Troubleshooting
AutoCAD
Sample maintenance electrician work experience bullet points
Given the practical nature of your work, the best way to show recruiters that you have what it takes is through your past experience. However, instead of talking about your day-to-day work, list your greatest achievements instead.
To make your experience bullet points really hit home, try tying them together with your skills section, while supplementing them with concrete metrics to show the impact of your work.
For instance, instead of just saying you worked in maintenance and prevention, go with "Designed and implemented a preventative maintenance process, resulting in a 20% drop in electrical system failures."
Being specific and backing up your claims with concrete metrics makes your accomplishments that much more tangible. Pick things that you'd be happy to elaborate on during the interview.
Here are a few examples for inspiration:
Led the upgrade of the factory's power distribution system, leading to a 20% improvement in energy efficiency
Leveraged Fluke Connect to streamline troubleshooting processes, improving diagnostic speed by 29%
Carried out regular maintenance on transformers and circuit breakers, reducing equipment downtime by 11%
Used AutoCAD to design and implement a new electrical system for an office building, leading to a 10% improvement in efficiency and $10K annual savings for the company
Top 5 Tips for Your Maintenance Electrician Resume
Express your technical proficiency

Dive into the specifics of your proficiencies with tools, equipment, and systems related to electrical maintenance. Instead of keeping things vague, you could talk about how you used Fluke Connect for capturing and logging measurement data or used AutoCAD to design a new electrical diagram.

Highlight your problem-solving skills

Your work often involves identifying the root cause of complex problems, so highlight instances where you used your sharp problem-solving skills to make an impact. For example, you could say that you "Troubleshot, diagnosed, and fixed a recurring power distribution issue, reducing equipment downtime by 20%."

Mention your certifications

As an electrician, you're often required to be licensed, with requirements that vary by state and municipality. Include any relevant certifications or licenses you hold to show that you'll be able to hit the ground running.

Demonstrate your ability to work under pressure

Highlight instances where you successfully dealt with urgent, unforeseen issues, showing recruiters that you're able to thrive in any conditions. This is a good place to talk about your flexibility, too; mention working on call 24/7 or providing emergency assistance.

Showcase your experience with specific systems

Each role you apply to may require expertise with slightly different frameworks. Dive into the details of the specific systems you're well-versed in, such as lighting, power distribution, or motor control systems. For extra brownie points, prioritize the ones emphasized by each job description.
How can I highlight my career progression?
List your most recent experience to show your current capability as a maintenance electrician, then move back in reverse chronological format to demonstrate your career progression. If you've held many jobs, only expand on the most recent two or three.
How can I tailor my resume to each application?
The best way to boost your odds of success is to never use the same resume twice. Fine-tune your resume to each job description by emphasizing the skills mentioned by each. Reaffirm these skills by backing them up with work experience. 
Which sections are important in my resume?
The key sections to include are education, skills, work experience, and licenses and certifications. You can also include a career summary if you've worked in the industry for a few years, or an objective if you're starting out.