As a journeyman electrician, you already have a few precious years of experience under your belt. You've designed, implemented, and maintained complex electrical systems, all the while keeping safety and efficiency at the forefront.
At the end of your busy day, it might be tough to sit down and craft an effective resume that accurately reflects your skills—but it's necessary if you want to level up your career.
We're here to help. Our journeyman electrician resume templates and resume tips helped countless professionals in your industry score their dream jobs. Now, it's time for you to land yours.
---
Journeyman Electrician Resume
---
Clean Journeyman Electrician Resume
---
Modern Journeyman Electrician Resume
Related resume examples
---
What Matters Most: Your Skills & Expertise As An Electrician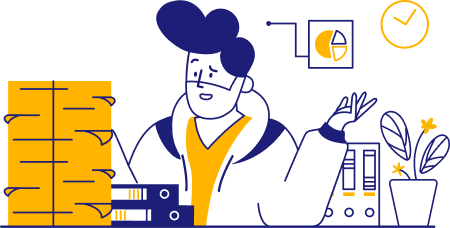 Whether you're testing the continuity of circuits in electrical wiring, equipment, and fixtures, or ensuring your work aligns with relevant safety codes, your skills are the complete package for an electrician. That's great—this section is going to be easy to fill out.
Focus primarily on your technical skills here. Employers want to know whether you're well-versed in wiring and circuitry, so using generic terms like "teamwork" won't do you any favors. 
Instead, prioritize listing the skills you're most confident with first, being as specific as possible. For instance, you could talk about designing and reading electrical diagrams and blueprints with AutoCAD, or testing and inspecting electrical systems using FLUKE testers.
9 most popular journeyman electrician skills
Electrical Installations
System Troubleshooting
Safety Procedures
ETAP
National Electrical Code
AutoCAD
Wiring Techniques
Circuitry Design
Electrical Bid Manager
Sample journeyman electrician work experience bullet points
In the electrical industry, your on-the-job experience is the best way to show recruiters that you have what it takes to succeed in this role. This means you're well on your way to crafting a successful job application.
To make your experience section stand out, tie each bullet point in with your skills, and then add some data to make it even stronger.
For example, instead of just saying you implemented a new wiring layout in a commercial building, elaborate that your installation reduced energy consumption by 15%.
By doing so, you reaffirm your proficiency with wiring techniques, but you also emphasize the real-world impact of your work.
Here's how you can express your impact:
Conducted routine inspections of 100+ electrical systems per month, maintaining compliance with local, state, and national safety codes
Utilized ETAP software to optimize a power system, leading to a 28% increase in efficiency
Led the installation of electrical systems for 50+ residential projects over a 1-year period, staying within schedule and budget 95% of the time
Carried out troubleshooting and repair for electrical issues in 20+ buildings, reducing downtime by 30%
Top 5 Tips for Your Journeyman Electrician Resume
Be proactive

Your work involves both proactive, preventative measures as well as reactive solutions, so be sure to emphasize both. For example, you could mention times when you've bulletproofed systems and implemented preventative maintenance programs, leading to drops in issue occurrence.

Highlight your customer service

Keeping your customers satisfied is one of the keys to success in this trade, so spotlight your stellar customer service. You can do this by highlighting things that led to an increase in customer satisfaction and repeat business.

Show off your digital tool kit

The electrical industry is increasingly relying on software, so expressing your skills in design and troubleshooting programs is vital. Rather than just listing your proficiency with AutoCAD, consider offering context. Here's an effective example: "Leveraged AutoCAD to design electrical layouts for large-scale projects, improving efficiency by 20%."

Express diverse collaboration

If you've worked as part of teams that include professionals from other trades, include this to show that you're an effective collaborator. For instance, highlight how you coordinated with HVAC and plumbing teams on a large project, ensuring seamless integration of all systems.

Emphasize your certifications

Your certifications and licenses are often the first things a hiring manager wants to see, so pick a resume template that lets you add them in. The required licensure will vary by country and state, so if you're applying out of state, double-check to make sure your licenses are up to par.
How can I make my resume stand out?
Focus on the skills mentioned in your job description. If you possess them too, think about how you applied them to make an impact in your past roles. Underscore that success with quantifiable metrics like reduced downtime, efficiency gains, or improvements in customer satisfaction.
How can I show my budgeting savvy?
Show recruiters that you're financially savvy by highlighting any experience you have with cost estimation or managing project budgets. For example, you could say that you utilized Electrical Bid Manager to streamline cost estimation, and then mention the resulting increase in budget management accuracy.
Should I include a cover letter?
It definitely helps you address the company directly, expand on your resume, and elaborate on your personal journey as an electrician. Each cover letter needs to be made specifically for that job, though.