Whether at the beach or swimming pool, you're passionate about creating a safe environment for everyone. You enforce rules, maintain vigilance, and provide fast emergency procedures whenever needed.
However, it's not uncommon for lifeguard applicants to feel lost when choosing the right job skills for their resume.
We've conducted in-depth research to create our lifeguard resume examples that'll lend you a helping hand in 2023. They'll provide you with the ideal resume template for success along the way.
---
Lifeguard Resume
Why this resume works
How good is your response to emergencies? What strategies did you implement for ensuring maximum safety?

These are crucial factors to leverage in designing an ideal lifeguard resume. With an added touch of powerful metrics, your piece can stand out for highlighting your experience in acting decisively in moments of crisis.
---
Lifeguard No Experience Resume
Why this resume works
Even if your lifeguard no experience resume doesn't perfectly match with the job title, you've got the opportunity to let your past qualifications do the talking.

Observe how Leo's example effectively lists safety tools and equipment in the skills section and also leverages former experience of being a team captain for a swimming club. These impressive resume skills and team captain experience help grab the recruiter's attention by letting them know Leo's abilities and attention to safety protocols.
---
Lifeguard Supervisor Resume
Why this resume works
Amplify your metrics for creating an outstanding lifeguard supervisor resume. Display your ability to monitor, instruct and eliminate potential hazards.

For instance, try adding how using the Fox 40 Classic Whistle helped decrease drowning accidents by up to 38% to make your resume shine!
Related resume examples
---
Include the Right Skills on Your Lifeguard Resume by Tailoring it to the Job Description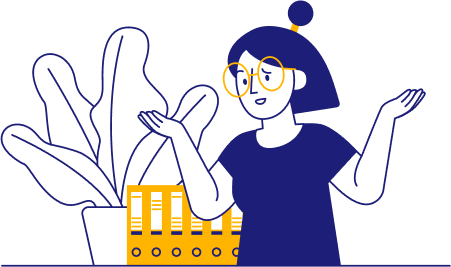 When you're working at a pool or beach, you know you need to enforce specific rules that are tailored to the facility's needs. The same is true for your lifeguard resume.
You can stand out by using a mix of top aquatics industry skills and what the organization emphasizes in the job description. For instance, a job looking for a lifeguard supervisor will want you to possess great leadership skills while ensuring schedules are optimized for around-the-clock supervision.
Need some ideas?
15 best lifeguard skills
Customer Service
Water Safety
First Aid/CPR
Rescue Tubes/Boards
Surveillance
Aquatic Safety
Team Leadership
Risk Assessments
Beach Patrol
Distress Identification
Trauma Bags
10:20 Systems
Supplemental Oxygen
Rescue Buoys
Two-way Radios

Your lifeguard work experience bullet points
Your ability to use 10:20 systems during surveillance while providing excellent customer service will stand out to aquatics hiring managers. That said, when every guest's safety will be under your watch, they will still need more details before deciding to bring you in for an interview.
A great way to stand out is by providing examples using numbers that show you can take action at a moment's notice and get excellent results. For example, you could explain how you stayed vigilant to enforce pool rules, reducing emergency incidents by 54%.
Here are some great metrics to include on lifeguard resumes.
Response times: The quicker you respond to incidents, the better the results you can achieve.
Safety scores: Enforcing pool rules and taking the right precautions are crucial for lifeguards to be successful.
Customer satisfaction: Keeping guests safe and answering questions in a friendly way is vital to keep them coming back to the pool.
Accuracy: Accurately identifying safety incidents is a great way to showcase your vigilance on the job.
See what we mean?
Implemented an advanced lifeguard rotation system with WhenToWork, Lowering lifeguard fatigue by 34.9% and ensuring maximum vigilance.
Directed monthly emergency response drills, increasing team readiness scores by 37%.
Initiated a 'Hydrate while you Swim' campaign, mitigating dehydration cases by up to 61% during hot summer months.
Collaborated with management to make the American Red Cross First Aid App a mandatory tool for all lifeguards, resulting in a 46.2% reduction in first aid errors.
9 active verbs to start your lifeguard work experience bullet points
Initiated
Assisted
Enhanced
Oversaw
Reduced
Performed
Directed
Monitored
Guided
3 Tips to Enhance Your Lifeguard Resume When You Don't Have Much Experience
Include hobbies/interests

A hobbies & interests section is a great way for entry-level lifeguards to include more relevant job skills. For example, you could explain how your time on your school's swim team has equipped you with skills in front stroke and breaststroke necessary for technical rescue techniques.

Consider using an objective

A career objective at the top of your resume will help show why you're passionate about aquatic safety and some key skills that stand out. For instance, you could write about how you're eager to apply the skills you learned through your Red Cross swim certificate to ensure a safe and enjoyable pool experience for guests.

Emphasize translatable skills

Even if you haven't worked as a lifeguard, many other positions will have skills that will translate. For example, following strict safety protocols as a pool cleaner or providing great customer service as a receptionist are translatable skills that would stand out.
3 Tips to Make Your Lifeguard Resume Stand Out When You Have Experience
Use reverse chronological order

When aquatics hiring managers are reviewing experienced applicants, they'll be looking for critical skills and achievements that catch their attention immediately. So, listing your most recent experiences first that include relevant skills in pool safety and rescue is a great way to optimize for success.

List the most relevant jobs to aquatic safety

As you gain lifeguarding experience, some of your previous jobs won't be as relevant anymore. Aim to list three or four jobs that are the most recent and use a relevant skill set to what each organization is seeking. For instance, if you're applying to be a beach lifeguard, previous experiences patrolling beaches or evaluating water conditions are what you would want to emphasize.

Always use a measurable impact

While hiring managers are comparing experienced applicants, a great way to stand out is by measuring the exact impact you had on pool safety and customer satisfaction. So, always include numbers like safety scores and response readiness to show why you're the best fit.
How long should lifeguard resumes be?
Lifeguards should keep their resumes on a single page. A concise one-page resume will ensure you limit it to the most important details about your vigilance and pool safety skills, allowing hiring managers to easily identify them during quick reviews. 
Should I list my education?
Lifeguards are required to be certified, such as completing Red Cross lifeguard training and obtaining a CPR/AED certification. You should list any relevant education to show your well-rounded abilities in rescue equipment and techniques required for the job. 
How do lifeguards optimize for ATS checks?
To optimize for ATS checks, list the exact name of the position as it's written in the job post, such as "pool lifeguard," at the top of your resume. Also, make sure you include some skills that are emphasized in the job description exactly as they're written, like 10:20 systems or CPR-certified.