You're passionate about helping others gain the knowledge and abilities they need to succeed. Whether it's athletically or preparing for a corporate environment, you implement training plans and effectively evaluate performance to ensure the best results.
Are you using the best strategies to help your trainer resume succeed in a competitive job market?
As a trainer, the results you help others achieve will be essential to your success, so it's important to format your resume correctly to showcase your abilities. You can use our trainer resume examples as effective templates to stand out in the hiring process.
---
Trainer Resume
Why this resume works
Companies expect new hires for the technical departments to hit the ground running. The responsibility to ensure this happens falls in your lap. And to make it count in your trainer resume, highlight how you designed and implemented a training program to shorten the onboarding process significantly.

Also, don't forget to indicate how such a process cut costs for training new hires.
---
Athletic Trainer Resume
Why this resume works
The effectiveness of training programs is measurable through on and off-field success achieved by athletics. Everyone, individuals and groups, want a coach who has multiple winning records under his belt.

Therefore, emphasizing your winning of three championships and the impressive win record in your athletic trainer resume will get you noticed by sports talent scouts.
---
Corporate Trainer Resume
Why this resume works
It's a sweet melody to companies when you cut costs. If your past corporate training helped reduce costs, you're only a moment away from your next job.

To leverage that advantage in your corporate trainer resume, include your innovative idea of hosting virtual training to reach a global audience and save on travel and boarding expenses.
Related resume examples
---
Structure Your Trainer Resume to Align with the Job Description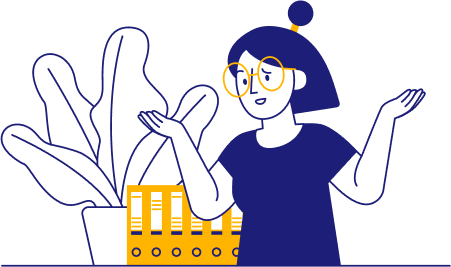 While creating a training program for clients or new employees, you must account for personal and professional needs to get them the best results. You should take the same tailored approach when creating your trainer resume for each job you apply to.
The best way to do that is by reviewing the job description and understanding each position's needs. Are you applying to be a corporate trainer at a financial organization? Then, your ability to train incoming employees in compliant financial reporting may be a skill you want to emphasize.
Need some ideas?
15 popular trainer skills
Curriculum Design
Staff Development
Customer Service
Employee Relations
LMS
Program Management
Coaching/Mentoring
Evaluations
EdApp
Microsoft Office
Injury Prevention
CPR/AED
Kinesiology
Rehabilitation
Trainerize

Your trainer work experience bullet points
The next step in your training resume will be designing effective bullet points showcasing relevant results from past positions.
Ideally, you want these examples to be short and simple, just like you'd do when instructing someone through a new exercise or workplace process.
It's also a good idea to include metrics that are relevant to the results you want to achieve during training programs to show how your achievements stand out. Take a look at some great training metrics below that you should consider.
Progress over time: Continuous progress is the goal of any training program, so any examples showing you achieve that will stand out.
Information retention: When you teach someone a core concept, you want to ensure they'll remember it for the long term, so information retention is a great way to showcase your abilities.
Satisfaction scores: Training programs are a lot of work, so keeping clients satisfied until the end is a great sign you're doing something right.
Attendance rate: Your training system won't be effective if clients or employees stop showing up, so attendance rate is a great way to show how you keep them engaged.
See what we mean?
Raised average training assessment scores by 18% through continuous feedback and tailored instructional approaches.
Attained a 91% utilization rate of the Learning Management System by promoting its benefits to trainees.
Initiated injury prevention strategies that resulted in a 28% reduction in the overall injury rate among athletes.
Hosted Adobe Connect-backed virtual training sessions and reached a global audience with a 79% reduction in travel expenses.
9 active verbs to start your trainer work experience bullet points
Instructed
Launched
Optimized
Organized
Planned
Supported
Assessed
Encouraged
Helped
3 Tips for a Successful Trainer Resume When You Don't Have Much Experience
Emphasize skills gained through education

When you don't have much training experience, you can use any education you've obtained to show how you'll get clients or employees the best results. For instance, athletic trainers could emphasize their knowledge of human anatomy and injury prevention techniques gained through a kinesiology degree.

Consider a career objective

A resume objective can be a great way to make a few of your top skills or experiences stand out on your training resume. For instance, you could explain how your three years of customer service experience and training 12 new retail employees on customer service standards have equipped you for a training role.

Emphasize transferable skills

Many positions that involve working with or helping others will have transferable abilities to training. For instance, customer service, communication, and data management could all be options for you to list in your examples.
3 Tips for an Optimized Trainer Resume When You Have Experience
Use reverse chronological order

Training technology and techniques have likely evolved quite a bit as you've grown your career. Therefore, you should list your most recent training experiences first. It'll help you emphasize the most relevant skills in LMS and coaching/mentoring.

Limit it to one page

You're probably very passionate about the results you've gotten for clients or employees. That said, including too much information will lose a hiring manager's attention when they have many applicants to review. Stick to one page focusing on the most relevant skills to the position, like program design or evaluations.

Remove any irrelevant jobs

When you have a lot of training experience, some of your earlier jobs, like being a junior trainer or trainer's aide, may not be necessary to include anymore. Keep your resume to three or four jobs that are the most recent and the most relevant skills in staff or client development.
Is a resume summary ever a good idea for trainers? 
A resume summary can be great for trainers with ten or more years of experience. For instance, you could write a few sentences on how you've helped 550 clients with the goal of weight loss over your 12-year career, implementing effective diets and workout programs that led to an average of 20 pounds in weight loss and 96% client satisfaction. 
Is using keywords important for trainer resumes? 
While not every company looking for a trainer will use ATS systems, using some best practices to include keywords based on skills the company is looking for is still a good idea. You can list the position title at the top, such as "corporate trainer," and then list skills exactly as they're written in the job description, like LMS or Trainerize.  
Do I need to write a custom trainer resume for each job? 
Just like you would want to develop a custom program to get clients the best athletic or workplace performance based on their needs, you also want to customize your resume to perform the best in the hiring process. It'll help you emphasize the skills in curriculum and program design that are most important for each organization.