Ensuring the stability, availability, and reliability of critical systems is the primary goal of your IT production support team. As its manager, your job is to make sure that goal is met.
To pull it off, it takes excellent management skills plus technical and domain knowledge built up through years of experience. It's a lot to fit onto a one-page resume when you're applying for a new job.
Our IT production support manager resume examples can help you discover what to cut and what to highlight, so you end up with a professional resume that can land you interview after interview.
---
IT Production Support Manager Resume
---
Professional IT Production Support Manager Resume
---
Formal IT Production Support Manager Resume
Related resume examples
---
What Matters Most: Your IT Production Skills & Experience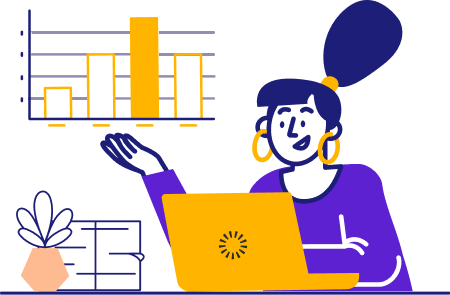 As an IT production manager, your proficiency in handling IT systems and applications makes you an invaluable asset to your team. Quick query resolution and seamless backup support demonstrate your efficiency and expertise.
You possess in-depth knowledge of various IT software and applications, allowing you to stand out in the field. This commitment to continuous education and staying up to date with industry trends is something you should highlight in your resume.
You should also emphasize your effective teamwork and leadership skills, illustrating how you mentor and train new support specialists. Your expertise in ITIL practices and incident management are other good areas to mention.
9 best IT production support manager skills
Java
Python
Project Management 
System Administration
ServiceNow
Incident Management
ITIL
Resource Management
SolarWinds
Sample IT product support manager work experience bullet points
In your work experience section, take care not to fall into the classic resume trap of describing your daily responsibilities. As an experienced IT professional, you want to highlight your achievements and the impact you have on your team as an individual instead of describing your day-to-day.
Include examples of your proactive approach to problem-solving, such as successfully implementing new monitoring tools, conducting root cause analyses, and driving continuous improvement initiatives.
Demonstrate your commitment to customer satisfaction by showcasing feedback or survey results, and don't forget to be specific about the numbers. Quantifiable metrics will help grab the attention of the recruiter and validate your claims.
Here's how you can show off your achievements:
Utilized technical skills in Python and Java to support, build, and implement 16 technology solutions, improving operational efficiency by 35%
Oversaw a team of 15 IT production support specialists, using ServiceNow for incident management, achieving a 23% increase in first-call resolution rate and reducing average incident resolution time by 41%
Improved customer satisfaction by 25% through regular feedback surveys, utilizing analytics tools for actionable insights to enhance IT support services
Led a major incident response team during critical system outages, leveraging ITIL practices and incident management tools, achieving a 90% success rate in restoring services within defined recovery time objectives
Top 5 Tips for Your IT Production Support Manager Resume
Quantify incident management

Demonstrate your ability to resolve incidents by showcasing specific figures. This means things like the percentage of incidents you resolved with SLA using ITIL practices, average incident response time using ServiceNow, and reduction in critical incidents through effective handling.

Demonstrate problem-solving skills

Emphasize your ability to troubleshoot and resolve complex technical issues by providing examples of critical incidents you handled. Make sure to highlight the impact of your solutions on system stability and user experience.

Highlight continuous improvement initiatives

Demonstrate your passion and commitment to your work by mentioning your proactive approach to improving IT support processes. Showing that you're an employee that goes above and beyond what's asked of them is a great way to catch the eye of recruiters.

Emphasize team leadership

Team-building and management skills are essential for your role—but don't just let your title speak for itself. Talk about the teams you've led and the applications they delivered to emphasize your effective leadership.

Showcase business impact

Results matter, so don't shy away from bombarding recruiters with numbers and stats about your successes. Highlight projects or initiatives that positively impacted key performance indicators, such as increased system uptime or improved customer satisfaction. 
Should I include certifications on my resume?
Yes, if you have certifications such as the ITIL Practitioner or CompTIA A+ certifications, you can include them in a separate section under your skills list. They'll help give your resume credibility and validate your expertise.
Should I tailor my resume to each application?
Yes! You don't need to rewrite it from scratch—just swap out some skills and work experience bullet points based on specific things mentioned in the job description. For example, if Python is important, put it in your skills list and mention a project where you used it. 
Should I include a career summary?
Summaries are a great way to introduce yourself, your years of experience, and the number of projects you've been involved in. You should also include a brief line about why you want to work for the company you're applying to or what you want to achieve there.