Many businesses need a well-structured loan to get their ideas off the ground or help expand their operations. You assist with expert market analysis, financial statement reviews, and negotiating great deals.
Have you invested time into properly showcasing your top skills on your resume?
You don't have to be a financial wiz and an expert at creating resumes. You can use our investment banking analyst resume examples as a guide to help you display your skills and experience successfully.
---
Investment Banking Analyst Resume
---
Elegant Investment Banking Analyst Resume
---
Clean Investment Banking Analyst Resume
Related resume examples
---
What Matters Most: Your Investment Banking Analyst Skills & Work Experience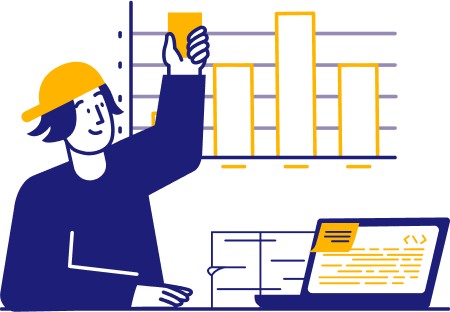 When reviewing business loan inquiries, there are probably crucial details you look for to know if a company will be eligible. Hiring managers do the same by looking for key skills on your resume to know you're the right fit. 
To optimize the skills you list, you want to use a mix of top investment banking skills and what the company needs in the job description. Use your excellent analytical skills to pick up on details like real estate investment or client presentations that may be unique to certain organizations.
Here are some of the most popular investment banking analyst skills to get you started.
9 most popular investment banking analyst skills
Investment Portfolios
Financial Models
Market Analysis
Income Statements
Venture Capital
Mergers & Acquisitions
Valuation
Bloomberg Terminal
Oracle Hyperion
Sample investment banking analyst work experience bullet points
When ensuring a proposal is a good deal for both sides, you must do some due diligence by reviewing the facts and figures. Hiring managers will do the same when reviewing investment banking analyst applicants.
To help show your on-the-job abilities, emphasize important metrics like approval times and capital raised.
Also, be mindful that hiring managers receive many resumes they must review. Keep examples straightforward, like you would when discussing loan details with clients, to help hiring managers identify your essential skills.
Here are a few samples:
Oversaw product and risk management analysis for investment teams to approve 2,300 new clients that generated $4.5 million in yearly fee revenue.
Presented pitches with market data to 1,100 potential corporate clients, closing 65% of the deals.
Assisted in developing 3 new investment services that targeted untapped markets to generate an additional $300,000 in revenue.
Used active listening to identify client needs and help them achieve the best deals to maintain 98% positive satisfaction scores.
Top 5 Tips for Your Investment Banking Analyst Resume
One page is optimal

Just like providing too much information about market data could overwhelm a potential client, the same applies to your work experience on your resume. Keep it to one page of relevant information about your financial modeling and valuation skills. 

Keep it organized

If you were presenting why your bank is the right place for a corporate client to handle their investment needs, you'd want to keep all the information you give them organized. Show you have those abilities in your resume's layout by using clear headers, bullet points, and easily readable 12-14 point font.

Action words make examples stand out

Examples that use action words like "acquired" or "developed" make your examples more engaging. For instance, you could say you "acquired 300 new clients with a new presentation strategy emphasizing low interest rates."

Both technical and interpersonal skills matter

While you do a lot of detailed analysis of financial metrics, your job also requires you to meet with clients and sell them on why you're the right bank to handle their deals. Your examples should emphasize how you achieve both, such as closing deals with 70% of prospective clients while maintaining 97% positive satisfaction.

Proofread for typos

Every investment decision requires detailed analysis to make the right choice. You can immediately show you're accurate and detail-oriented with a grammatically correct resume. 
What's the best format for investment banking analyst resumes?
Reverse chronological formatting will work best. Investment strategies and the technology used in the process are constantly changing. That means listing your most recent experiences in aspects like financial modeling and valuations first will help you emphasize your most relevant abilities to hiring managers. 
How many jobs should I put on my resume?
Three or four jobs are ideal for investment banking resumes. You want to list the most recent jobs and ones that are the most relevant to core competencies, like understanding income statements and performing market analysis. 
What should I write in my cover letter?
Use your cover letter to connect with the company and fill in any gaps on your resume. For instance, if the bank has a big focus on loan restructuring, you could explain how you want to use your financial modeling skills to help clients achieve the best results possible when they're having financial struggles.