When clients need assistance finding the right investment options, they know they can count on you to prepare cash flow models, draft memorandums, and effectively communicate information.
Does your resume show that hiring you is the best investment for any organization's needs?
Getting hired in a competitive financial space where every decision is crucial can feel daunting. We're here to help with our investment banking associate resume examples that can act as an easy template for success.
---
Investment Banking Associate Resume
---
Modern Investment Banking Associate Resume
---
Professional Investment Banking Associate Resume
Related resume examples
---
What Matters Most: Your Investment Banking Associate Skills & Work Experience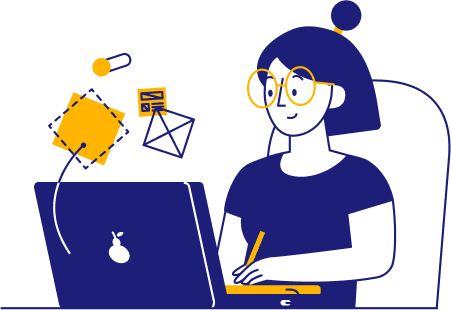 Picking the right skills for your investment banking resume is similar to how you'd want to fine-tune all the critical details of an investment portfolio to make it successful.
Just like every client has unique needs, every investment banking organization will also have specific qualifications they're looking for in the position. That's why tailoring your resume to the job description is essential. Be sure to emphasize key skills each company mentions, like mergers and acquisitions or Oracle Hyperion.
Here are some of the best investment banking associate skills in 2023.
9 best investment banking associate skills
Capital Markets
Cash Flow Analysis
Capital Raising
Valuation Analysis
Client Relations
Investment Portfolios
S&P Capital IQ
Microsoft Excel
Restructuring
Sample investment banking associate work experience bullet points
You know better than anyone that the financial market is heavily based on data.
Use your knowledge of common investment banking metrics to your advantage in this section to find some great examples to include. For example, metrics like liquidity ratios, annual revenue, or costs saved would work well here.
Additionally, it's essential to keep each example to a short one-sentence description that helps your primary skills like raising capital or client relations shine.
Here are a few samples:
Used S&P Capital IQ to streamline market analysis, leading to 50% more efficient analysis while generating 67% more accurate data.
Performed cash flow analysis to help clients optimize their spending and generate 56% higher ROI.
Created presentations with market data in Microsoft PowerPoint to effectively present the benefits of working with the firm to close 45% more prospective clients.
Helped clients improve credit ratings by an average of 52 points by reducing accounts receivables and providing guidance to improve debt-to-income ratios.
Top 5 Tips for Your Investment Banking Associate Resume
Use reverse chronological order

Your financial know-how has likely improved a lot since you were an investment banking assistant or intern. Therefore, you should list your most recent experiences first to show your current abilities in aspects like valuation analysis.

Proofread thoroughly

One of the fastest ways to lose a hiring manager's attention is with a resume full of grammatical errors. Proofread before submitting to show you have the detail-oriented mindset necessary to help clients accurately improve their investment portfolios.

One page is an optimal length

Just like you would want to keep the presentations and information you provide to clients concise and highly relevant to their financial needs, you should do the same with your resume. Limit it to one page of information that is the most recent and relevant to analyzing aspects like capital markets.

Stand out with action words

Action words like "analyzed" or "overhauled" will make your examples sound more impactful. For instance, rather than saying you "know how to do market analysis," you could say you "analyzed competitive markets to help clients generate 46% better ROI."

Emphasize the numbers

Your examples should include key metrics like accuracy, processing speeds, and monthly savings whenever possible. It helps you stand out to hiring managers, just like compelling data helps when presenting information to clients.
What should I put in my investment banking associate cover letter?
Your cover letter should help you connect with the organization and explain why you'll succeed in the workplace. For instance, you could connect with their mission to provide excellent financial resources to clients or how you'll use your cash flow analysis skills to achieve optimal results. 
Should investment banking associates use an objective?
A resume objective can work well if you have limited experience in the field. For instance, you could include a few sentences about how you're a motivated professional with two years as an investment banking assistant that have equipped you to provide 51% more efficient analysis of capital markets. 
How do I make an investment banking associate resume stand out?
Ideally, you should lean into your data-based mindset to show why you're the right choice for the job. Include relevant metrics like fee revenue generated while keeping all the information you include highly relevant and custom to each investment bank you apply to.