Real estate can be an excellent investment with the right guidance. You assist with top-tier acquisition, disposition, and evaluation methods for each client's real estate investment needs.
Have you analyzed your resume and found it's not hitting the mark in the hiring process?
Standing out in a competitive financial field can be challenging. We're here to help with our real estate investment banking resume examples that have helped plenty of real estate investment pros land their ideal job.
---
Real Estate Investment Banking Resume
---
Modern Real Estate Investment Banking Resume
---
Professional Real Estate Investment Banking Resume
Related resume examples
---
What Matters Most: Your Real Estate Investment Banking Skills & Work Experience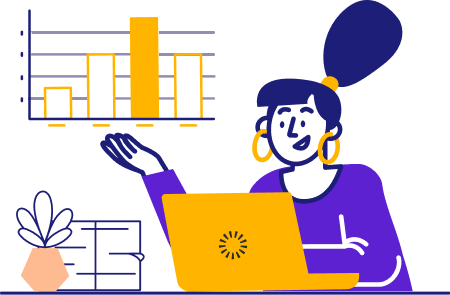 Choosing the right skills for your resume is similar to how you'd align the features and benefits of an investment property to a client's needs. 
Use your top-notch analytical skills to evaluate the job description and emphasize some key areas the company is looking for, like real estate portfolio analysis and commercial loans.
Here are some of the top real estate investment banking skills companies look for to get you started with some ideas.
9 top real estate investment banking skills
Financial Models
Property Analysis
Commercial Loans
Market Research
Asset Management
Client Relations
Bloomberg
Lease Auditing
Microsoft Excel
Sample real estate investment banking work experience bullet points
When clients come to an investment firm, they'll want to know you can get them the best results. Therefore, hiring managers will want to see your performance in previous positions.
Just as metrics are key in property investment, they're also essential in the hiring process. Try to come up with some great examples using crucial metrics like ROI and reductions in operating expenses that will help you stand out in this section. 
Aim for one-sentence descriptions that easily get your point across when real estate investment hiring managers are quickly reviewing qualifications from tons of applicants. 
Here are a few samples:
Performed market data analysis using Bloomberg software to identify $1.3 million in profitable real estate acquisitions, increasing annual revenue by 32%.
Used market data to evaluate property performance and conduct risk assessments that led to 46% more profitable investments.
Assisted clients in streamlining property maintenance and management expenses to reduce monthly expenses by an average of 43%.
Evaluated lease agreements and negotiated favorable terms to increase profitability by 66% across 45 client investment portfolios.
Top 5 Tips for Your Real Estate Investment Banking Resume
Limit your resume to three or four jobs

Just like it would be harder to close clients if you provided them with too much information, the same is true in the hiring process. Instead, focus on three or four jobs that are the most recent and relevant to your skills in aspects like Bloomberg and property analysis.

Short examples are the most impactful

While details are great, too many can lose a hiring manager's attention. Aim to keep your work experience examples to one sentence each, focusing on key metrics like the number of new clients closed and how you used your market research skills in the process.

Use reverse chronological order

Real estate markets and property evaluation tools are always changing. Therefore, listing your most recent skills in aspects like commercial loans and lease auditing first is essential to help catch a hiring manager's attention.

Always proofread

Every property lease and purchasing agreement has finite details that you must be attentive to as an investment analyst. Start things off right with an accurate and grammatically correct resume.

Use an organized template

When organizing a client's investment portfolio, you would want to use clear labels and keep it well-spaced to emphasize essential information about costs and profitability. Your resume template should do the same with clear headers, 12-14 point fonts, and bullet points for relevant work achievements. 
Can a real estate investment banking resume be longer than one page?
Your real estate investment banking resume shouldn't go over one page. If you're struggling to narrow it down, focus on the organization's primary needs. For instance, if they need a lot of help with property analysis, your abilities in appraisal reports and market trend analysis would be great to emphasize. 
Should I use a summary?
A resume summary is an excellent option for real estate investment bankers with ten or more years of experience. It could include information about how you've managed $12.1 million in client real estate portfolios while increasing ROI by an average of 47% across your 12-year career. 
What are action words, and why should I use them? 
Action words are verbs that help express what someone has done. Some common ones on real estate investment resumes would be "evaluated" or "consolidated." They help make your examples sound more engaging, such as how you "evaluated 23 properties using RealNex to make 68% more profitable offers."