Customer acquisition requires a well-rounded approach. You ensure success with your top-notch lead follow-up, cold calling, and strategic planning skills.
Have you selected the ideal resume template and created a strategically planned resume to land your next job?
You don't need to be an expert at writing high-converting sales newsletters and creating an effective resume. We're here to help with our inside sales resume examples that will give you a proven template to stand out in the hiring process.
---
Inside Sales Resume
Why this resume works
You can leverage your experience as a retail sales associate to build an inside sales resume that will be a top pick for recruiters.

One thing you can point out is your involvement in task management and project coordination while following the example set by Aiden of enhancing order processing by 78 percent.
---
Inside Sales Rep Resume
Why this resume works
Customize your inside sales rep resume to show a track record of exceeding sales targets and delivering exceptional customer service. Go ahead to demonstrate expertise in HubSpot CRM, SalesLoft, and the like to manage customer relationships, leading to revenue growth.

This approach makes you stand out over the other applicants, hence giving you a winning advantage.
---
Inside Sales Manager Resume
Why this resume works
One of your leading responsibilities in this role will be sales management. Put your inside sales manager resume at a point of advantage by showing a track record of exceeding sales targets.

Besides, integrate your adept use of technology, including Zoho CRM and Google Workspace, in improving lead conversion rates and team collaboration significantly. Showcasing commitment to ongoing training sessions to boost team productivity gives you an upper hand.
Related resume examples
---
Tailor Your Inside Sales Resume to the Job Description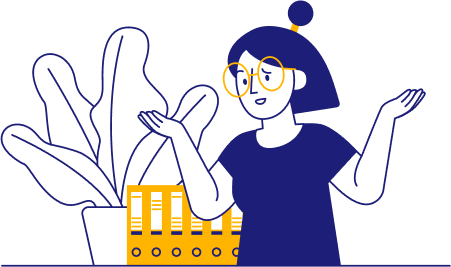 Creating an impactful inside sales resume is like creating a marketing strategy for your target audience. You'll want to know what job skills hiring managers are looking for so you can stand out when they review your resume.
The best way to do that is by reviewing the job description. Then, whether a company wants you to focus on cold email or B2B solution selling, you'll be able to customize your resume accordingly.
Need some ideas?
15 top inside sales skills
Cold Calling
Sales Funnels
Google Analytics
HubSpot
Hootsuite
Solution Selling
Pardot
Customer Service
Ad Spend Optimization
Lead Generation
Cold Emailing
Phone Etiquette
SEO
Microsoft Access
Product Presentations

Your inside sales work experience bullet points
The next part of standing out as an inside sales rep is showing what you've achieved previously on the job.
Sales teams use many metrics like growth rates, productivity, and engagement rates, so including numbers in each example you list is an excellent idea.
Here are some great inside sales metrics to get you started.
Call-to-connect ratio: Companies always look for quality during lead gen, so the more qualified leads you generate that answer phone calls, the better.
Pipeline growth: Are you able to consistently grow sales pipelines? Hiring managers will love to see that to understand how you'll help them reach their goals.
Hours saved: Efficiency is key to outreach and generating more revenue, so any efforts you can make to save time in the sales process is a big bonus.
Quota attainment: Have you consistently made your sales quotas in previous jobs? Then, it's a great success metric you should include.
See what we mean?
Conducted outbound telemarketing campaigns, generating a 41% increase in qualified leads.
Used SalesLoft for email outreach and follow-ups, which resulted in a 67% improvement in lead engagement.
Worked with sales teams to identify upsell and cross-sell opportunities, increasing revenue by 58%.
Implemented Zoho CRM for sales automation, improving lead conversion rates by 89%.
9 active verbs to start your inside sales work experience bullet points
Prepared
Optimized
Designed
Led
Delivered
Conducted
Reviewed
Analyzed
Achieved
3 Ways to Stand Out with Your Inside Sales Resume When You Lack Experience
Include transferable skills

Even if you have little sales work experience, many jobs will still have translatable skills to this role. For example, if you previously worked as a customer service rep, that experience will show abilities in phone etiquette and customer relations that will help you succeed in cold calling.

Use a resume objective

When you're inexperienced, you'll want to grab a hiring manager's attention immediately with some abilities that make you stand out. For instance, you could write a few sentences on how you're eager to get into the sales field and will apply your three years of cashiering experience, where you maintained 97% positive customer satisfaction scores, to create a great buying experience.

Include hobbies/interests

Your hobbies & interests are another unique way to present why they're a good fit for the role. For instance, you could list your involvement in your school's FBLA club to showcase your passion for business.
3 Tips to Optimize Your Inside Sales Resume When You Have Experience
Use a resume summary

When you have ten or more years of sales experience, a short summary at the top of your resume can help you emphasize some essential skills or achievements. For example, you could write a couple of sentences on how you've used lead retargeting strategies to boost monthly sales by an average of 30% across company clients.

Always measure your impact

Including numbers in each example you list will be essential to stand out amongst other highly experienced applicants. For instance, you could write about how you increased average deal sizes using your top-notch negotiation skills.

Eliminate irrelevant jobs

As you advance in your sales career, some previous roles won't be as relevant to include on your resume, like internships or customer service positions. Aim to keep your resume to three or four jobs that are the most recent and relevant to skills in lead gen or sales funnels.
What's the best format for inside sales resumes?
Reverse chronological formatting is the best fit for inside sales resumes. Sales strategies and technology are constantly changing, so your most recent experiences will be the most relevant to using HubSpot or current cold email practices.
Should I list my education?
While not every inside sales role requires higher education, if you have a degree in marketing, business administration, or related fields, you should list it. It'll help you present your well-rounded abilities to create effective sales campaigns and target the right markets.
How long should an inside sales resume be?
You'll want to stick to a single-page resume. It's similar to crafting an effective sales presentation where you want to include enough relevant information but not too much where you lose attention. So, aim to focus on the company's most relevant needs, like SEO, for a company that wants to increase revenue from organic website traffic.