It takes a specialized skill set to promote products, equipment, and services to doctors and medical office managers. That's where you shine by using your in-depth lead gen, product presentation, and customer acquisition abilities to boost awareness and conversions.
Is your medical sales resume ready to promote those abilities to hiring managers?
While you may be an expert at closing the deal in a healthcare environment, knowing which resume template to choose and what details to put on a concise resume can feel much more confusing. Our medical sales resume examples will act as a great template so you can stand out in today's job market.
---
Medical Sales Resume
Why this resume works
Ensure your medical sales resume is skillfully crafted to align with the role's demands. Your experiences as a sales associate and assistant should be seamlessly tied to medical sales requirements. Proficiency in software like HubSpot CRM, Medscape, and Webex underscores your adaptability to cutting-edge platforms.

Also, catch the recruiter's attention by demonstrating the ability to enhance client engagement by significant percentages showcasing your effectiveness.
---
Medical Device Sales Resume
Why this resume works
This medical device sales resume effectively highlights the applicant's exceptional track record by showcasing concrete achievements with quantifiable metrics. Use this criterion to prove strategic utilization of diverse tools and software, such as Pipedrive, Seismic, and Domo, to consistently exceed sales targets, streamline processes, and optimize customer engagement in your resume.

This tailored presentation of accomplishments and technical skills demonstrates prowess in achieving measurable results and is sure to capture the attention of prospective employers.
---
Medical Sales Rep Resume
Why this resume works
Create your medical sales rep resume to resonate with the recruiter's expectations. Be keen on notable experiences that align directly with the role's requirements. The inclusion of tools like Prezi and Agnitio suggests your aptitude for impactful presentations, a critical skill in medical sales.

Furthermore, your familiarity with communication platforms like Mailchimp and Hootsuite underscores your capacity to connect with clients.
Related resume examples
---
Customize Your Medical Sales Resume to Meet the Needs in the Job Description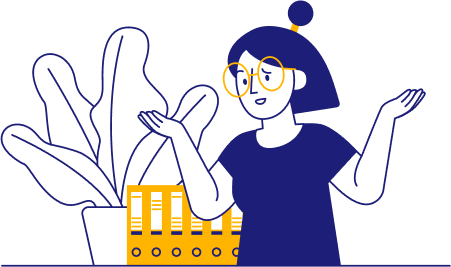 When you're presenting the features and benefits of medical equipment to office managers, you know the importance of tailoring your message to their needs. The same is true for medical sales resumes.
Will you be doing outbound sales calls? Then, skills in cold calling and phone etiquette may be essential to emphasize in your job skills section. Take this tailored approach to each job you apply to.
Need some ideas?
15 best medical sales skills
Salesforce
Cold Calling
Negotiation
Product Demos
Medical Equipment
Upselling
Cross-Selling
Account Management
Lead Qualification
Solution Selling
Consultative Selling
Customer Service
HubSpot
Microsoft Office
OptinMonster

Your medical sales work experience bullet points
Specificity is essential in the medical sales industry. Every point you make needs to be backed up with data for doctors to know that your product offerings are the best fit for their practice.
You'll want to take that same approach to your medical sales resume by including key metrics that companies will be seeking. For instance, how you acquired more qualified leads or boosted customer retention rates.
Here are some great metrics for medical sales applicants to put on resumes.
Return on investment (ROI): When you put a new sales strategy in place, company leaders will want to know you can generate great returns.
Sales forecast accuracy: Many marketing strategies are based on projections, so being able to conduct forecasting with accuracy will help you stand out.
Sales funnel leakage: It's not only important that you can get leads but that your sales funnels will help convert them into paying customers.
Customer satisfaction: When you make the sale, are your customers satisfied with the end results? This portion of your sales strategy will show you can retain long-term business.
See what we mean?
Used Mailchimp for targeted email campaigns, generating a 12% increase in prospect engagement and lead generation.
Conducted client consultations, utilizing Hootsuite for social media research, resulting in a 29% enhancement in understanding client needs.
Collaborated with healthcare institutions to customize sales collateral using DocuSign, leading to a 34% reduction in document processing time.
Assisted in the development of visually appealing product brochures using Prezi, which improved engagement rates by 67% during presentations.
9 active verbs to start your medical sales work experience bullet points
Reviewed
Presented
Created
Developed
Collaborated
Enhanced
Improved
Conducted
Negotiated
3 Tips to Write a Top-Notch Medical Sales Resume if You Lack Experience
Use a career objective

When presenting your sales pitch, you probably lead with your strongest points immediately to grab attention. A career objective can do the same for your resume. For instance, you could write a few sentences on how the target marketing and SEO skills you gained while getting your marketing degree will help you succeed.

Emphasize educational knowledge

Many medical sales jobs require a bachelor's degree, so listing your educational achievements is a great idea. For example, you could explain how you created a 57% more efficient lead acquisition system using OptinMonster during a marketing class project.

Fill in with transferable skills

Even if you haven't worked in sales before, there are still many transferable skills you could list. For instance, positions involving customer service or data management. Or, if you're transitioning from a medical field, you could explain how your time working in nursing will help you relate to everyday needs in medical environments.
3 Tips to Elevate Your Medical Sales Resume if You Have Experience
Put a bigger emphasis on technical skills

As you've advanced in your career, you've probably gained tons of knowledge in aspects like cross-selling or creating a high-converting sales funnel. Therefore, putting a more significant emphasis on those highly technical aspects of the role will help you stand out.

Use reverse chronological formatting

Today's medical sales needs are very different from ten years ago. New medical innovations have hit the market, and sales skills like prospecting through social media are much more relevant. Therefore, you should list your most recent work experiences first to ensure you grab the hiring manager's attention.

Keep it to three or four jobs

You don't need to list every sales-related position you've worked at since it would make your resume too long. Instead, aim for three or four jobs most relevant to medical sales skills, like medical device knowledge and lead qualification.
How long should my medical sales resume be?
You'll want to keep to a single-page resume. If you're struggling to narrow down which experiences to list, aim for ones that relate the most to the position's needs. For instance, if you'll be doing a lot of lead gen, previous positions involving lead scraping or prospecting would be great to focus on. 
How do I handle a career transition on my resume? 
It's not uncommon for medical sales applicants to be transitioning from medical or customer service fields. In this case, you could include a resume objective explaining how your previous experiences working in a cardiology department will help you promote the features and benefits of related products.
Is using a resume template a good idea? 
A resume template is a great idea to help you keep a consistent structure for your medical sales resume while speeding up the application process. Just make sure what you write is customized to each job, such as your consultative selling skills for a company that values a customer-centric approach.