As an HVAC specialist, you're intimately familiar with the ins and outs of mechanical and electrical systems. Not only that, but you also know how to work them to ensure homes and offices are safe and comfortable spaces all year round.
Whether your expertise lies in installing, servicing, or maintaining HVAC systems, if you want to take your career to the next level, you'll need to craft a stand-out resume that concisely shows off your impressive skill set.
Good news—we've analyzed hundreds of resumes and job listings in your industry and are here to share our findings. Our sample HVAC resume examples and tips will help you land your desired job.
---
HVAC Resume
Why this resume works
Reliability and quality services are two things that will keep your phone busy as clients call to request your heating and cooling system installation services. To be on clients' speed dial, you must ensure a perfect record of the installations.

And to be sought after by hiring managers, ensure your HVAC resume emphasizes your excellent service delivery record leading to highly-satisfied clients wherever you've been.
---
HVAC Technician Resume
Why this resume works
Being a seasoned and highly-skilled technician is a good quality that employers are looking for. However, it's only an exceptionally talented expert who can successfully transfer technical skills to entry-level recruits.

As such, highlighting how you mentored junior trainees in your HVAC technician resume will ensure your application for the job is successful.
---
HVAC Installer Resume
Why this resume works
There's only one way of ensuring your HVAC services are sought-after by clients: promptly responding to issues and ensuring an almost zero record of downtimes.

So, when looking for a job, ensure your HVAC installer resume emphasizes your input toward 360-degree service support to customers while achieving zero-rate system downtimes, and you'll be hired ahead of everyone else.
Related resume examples
---
Fine-tune Your HVAC Resume for Each Job Application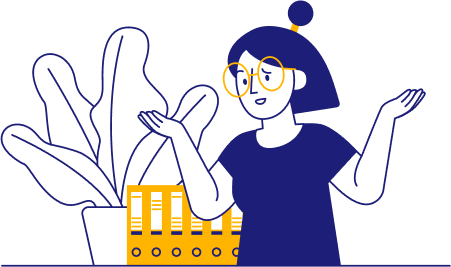 Through your training and experience in the industry, you've accumulated a well-rounded skill set. Thanks to this, you go from optimizing systems using tools like Trane Trace 700 to interpreting and following blueprints to carry out installations, all without breaking a sweat.
Your job hinges on a deep technical understanding of HVAC systems and efficiently making the most of all the tools at your disposal. This is why it's best to zone in on the technical side of it when you discuss your skills in this section.
Dive into your familiarity with FieldEdge, your focus on safety compliance, and your AutoCAD prowess. Swap skills in and out based on what the job description calls for.
Need some ideas?
15 best HVAC skills
System Diagnostics
System Installation
Electrical Wiring
Code Compliance
Equipment Testing
System Calibration
Troubleshooting
Load Calculation
FieldEdge
AutoCAD
Trane Trace 700
HVAC-Calc
UpKeep
HVAC BizPro
QuickBooks

Your HVAC work experience bullet points
Whether you service HVAC systems or design and plan their installation, you've got your hands full making sure that everything runs smoothly.
Your work revolves around using various tools and tests to analyze the performance of the systems using key metrics. Your resume should be similar, as your goal is to show off the impact of your achievements using relevant metrics.
As an example, you could mention the sheer number of HVAC systems you installed or carried out preventative maintenance on, or the performance improvements you oversaw. Adding concrete figures will give those achievements more weight.
Highlight instances where your work servicing or maintaining HVAC systems led to improved system performance or efficiency.
Emphasize your knack for optimizing inventory management, highlighting your lowered stock discrepancy or wasted parts.
Spotlight the number of systems you've worked on, and highlight the average energy cost savings you've delivered to your customers.
Show your business acumen by talking about how you leveraged tools like FieldEdge to streamline and optimize job scheduling to achieve higher job completions.
See what we mean?
Reduced equipment downtime by 27% through proactive MaintainX equipment maintenance, troubleshooting, and repairs
Achieved a 22% reduction in response time to HVAC service requests by efficiently managing work orders and prioritizing urgent tasks
Performed routine maintenance and inspections with FMX, which contributed to a 13% increase in system lifespan for clients
Collaborated with a team to complete commercial installations and achieved 98% on-time project delivery
9 active verbs to start your HVAC work experience bullet points
Diagnosed
Reduced
Achieved
Conducted
Leveraged
Performed
Improved
Installed
Facilitated
3 Tips for Writing an HVAC Resume if You're Just Starting Your Career
Emphasize your certifications

Certain certifications, such as the EPA Section 608 Technician Certification, are typically required. However, if you have additional certs, for instance, the North American Technician Excellence (NATE), highlight them to impress recruiters.

Discuss your soft skills

It's a good idea to demonstrate skills like communication, customer service, and problem-solving through your work experience bullet points. Discuss collaborating with coworkers at previous jobs, learning from senior colleagues during apprenticeships, or working directly with customers.

Highlight your safety training

Show your commitment to the constantly evolving industry safety codes and standards by noting any training you've had in safety protocols, such as an OSHA certification. This will highlight that you're well-aware of how important safety is in an industry such as yours.
3 Tips for Writing an HVAC Resume if You Have Some Experience
Demonstrate your leadership

If you have any experience driving or supervising projects or mentoring junior technicians, highlight them. You set yourself apart from other candidates by providing evidence that you're a strong leader.

Showcase your specializations

Dive into the details of any HVAC specializations you may have, along with relevant tools and procedures. Mention whether you're well versed in both commercial and residential systems, or focus primarily on residential air conditioning and refrigeration.

Discuss budget management

Highlight your experience successfully managing budgets and resources to demonstrate your appreciation and understanding of the bigger picture. This shows the financial value you can bring to the company on top of your industry-specific expertise.
Should I include a career objective?
If you're starting out, a career objective can be a good idea to express your interest in that particular HVAC role. Make sure to tailor it to each application, mentioning the role and company by name, and include an example career path that you'd like to follow within the company. 
How can I make my resume stand out?
Read each job description carefully and fine-tune your resume to hit relevant keywords. For instance, if a job role stresses the importance of AutoCAD and schematic reading, make sure those skills are in your resume, too.

What if my experience is in another field?
If you have a history in another field, like plumbing or electrical work, highlight transferable skills. For instance, talk about how your physical stamina, problem-solving, and understanding of electrical systems from your time as an electrician would serve you well as an HVAC technician.