You understand the importance of helping patients receive the proper treatment. With you on staff as the hospital pharmacist, medications are ordered, pharmacological information is analyzed, and patient therapies are monitored effectively.
But are you using the appropriate resume template to show hospitals you have the required skills?
Medical organizations look at the resumes they receive from applicants with a critical eye, so you'll want to be fully prepared for the hiring process. You can use our hospital pharmacist resume examples to showcase your top skills in a way that'll impress medical hiring managers.
---
Hospital Pharmacist Resume
---
Modern Hospital Pharmacist Resume
---
Professional Hospital Pharmacist Resume
Related resume examples
---
What Matters Most: Your Hospital Pharmacist Skills & Work Experience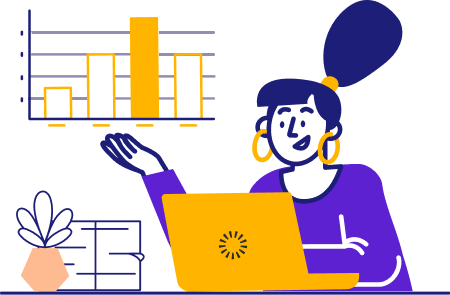 Hospitals have many patients to manage and detailed records to keep. Hiring managers will want to know you have the skills to make sure patients get the best care.
Using a mixture of top industry skills and what the hospital is looking for in the job description will help. For instance, if the hospital emphasizes needing help with record keeping, your skills in Athenahealth EMR and medical inventory management would be great to include.
Here are some of the most popular hospital pharmacist skills in 2023.
9 most popular hospital pharmacist skills
HIPAA
Patient Support
Athenahealth EMR
Pharmacological Data
EPCS Systems
PDMPs
Medication Inventory
Vaccine Administration
Dispensing Medication
Sample hospital pharmacist work experience bullet points
Your experience working with patients has made you well aware of your work's impact. Now you'll want to present that same data to the hiring department.
Your examples from work experience should use numbers to showcase your impact. Think along the lines of the number of patients you assisted, how many prescriptions you filled, and your levels of accuracy and efficiency in the process.
Short one-sentence descriptions will also work well here to get your point across in a way that's easy to understand. Hiring managers don't need every detail about tracking medication inventories, but one sentence on how you did so with 98 percent accuracy for five years will be very impactful.
Here are a few samples:
Communicated information on proper dosages, medication availability, and response indications to 10 doctors throughout the hospital to reduce adverse treatment responses by 90%.
Evaluated 6,100 patient records in Athenahealth EMR to spot 21 discrepancies that needed to be resolved to ensure compliance.
Dispensed over 200 prescriptions per day for 6 years with 99% accuracy.
Used proper record filing procedures to maintain confidentiality with no HIPAA violations over 7 years.
Top 5 Tips for Your Hospital Pharmacist Resume
Keep your hospital pharmacist resume to one page

A single-page resume ensures it is packed full of relevant and concise information. If you're struggling to condense it, try getting as job-specific as possible. For instance, if you'll be required to make patient rounds, your patient support and counseling skills would be great to focus on.

Quantify your impact

Providing top medical treatment uses several key data points, so putting your impact in numbers is a great idea. For instance, you could explain how you administered 5,400 vaccines with zero errors for three years.

Both interpersonal and technical skills matter

You'll use interpersonal skills in counseling patients and working with doctors and technical skills in formulating correct treatment plans. List a mix of both for the best results.

Your resume and cover letter work together

You can only fit so much information on a one-page resume, so use your cover letter to work alongside it. Your cover letter can provide more detail about your passion for patient care and how you work effectively with doctors to provide the right treatment.

Emphasize your impact with action words

Action words like "communicated" and "evaluated" make your descriptions more impactful. For instance, you could say how you "evaluated pharmacological data to provide 96 percent more accurate dosage recommendations."
How should I format my hospital pharmacist resume? 
Reverse chronological formatting will work best for hospital pharmacist resumes. Your most recent experiences should be listed first to show your relevant skills in current technology, such as EPCS systems, and the skills you've grown over your career, like performing accurate formulary analysis.      
Should I include a summary on my hospital pharmacist resume? 
Hospital pharmacists with more than ten years of experience will benefit from a resume summary. For example, a few sentences on how you're a knowledgeable professional with 11 years of experience dispensing prescriptions with 99 percent accuracy would be effective.     
What if I'm struggling to condense my resume to one page?
Ensure all work experience listed is still applicable. For instance, your time as a learning pharmacist may no longer be relevant if you have 15 years of experience. Also, get very job specific, like focusing on your skills in vaccine administration if that will be a primary task you will be handling in the position.