Medication safety is your top concern. You help pharmacies achieve that by ordering medications, dispensing them correctly, and answering customer questions to assist in proper use.
Is your resume template able to dispense a good dose of your top skills?
Applying for a job in the medical field has no shortage of strict requirements, so you'll want to format your resume correctly while showcasing your primary abilities. You can use our community pharmacist resume examples that are proven to be effective in 2023.
---
Community Pharmacist Resume
---
Professional Community Pharmacist Resume
---
Formal Community Pharmacist Resume
Related resume examples
---
What Matters Most: Your Community Pharmacist Skills & Work Experience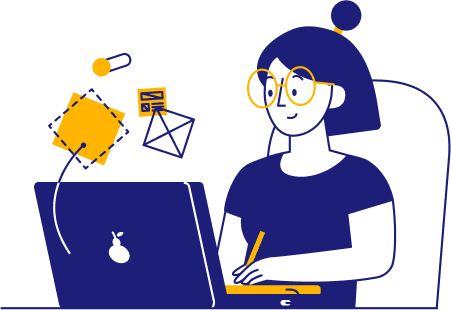 Managing prescriptions requires high levels of precision and detail. Listing the right skills on your resume will ensure pharmacy hiring managers they're making the right choice bringing you on board.
With the many responsibilities pharmacists have, it's common to struggle when narrowing it down to just 6 to 10 top skills for a resume. A good strategy is to use a mix of top industry skills and what the company is looking for in the job description. For example, if the pharmacy also administers vaccinations, your abilities in vaccination safety procedures would be good to list.
Here are some of the best community pharmacist skills organizations look for on resumes.
9 best community pharmacist skills
Patient Counseling
Clinical Interventions
Database Management
Vaccine Administration
HIPAA
Formulatory Data
Clinical Claims
EPCS Systems
PDMPs
Sample community pharmacist work experience bullet points
Pharmacies will be impressed by your top skills in aspects like HIPAA regulations and formulary information. However, they'll still want to see how you've effectively applied those skills in your work experience.
Numerical examples like how you addressed customer concerns with a friendly attitude to increase satisfaction scores by 37% will go a long way to show your impact.
Additionally, keep your examples short and to the point. One sentence on how you analyzed PDMPs without errors for 3 years goes a long way.
Here are a few samples:
Worked closely with medical facilities to eliminate 3 regulatory compliance errors in 2 months by updating clinical claims processes.
Trained the pharmacy technician staff in a new workflow system to make dispensing prescriptions 42% more efficient.
Helped implement EPCS systems to reduce paper waste by 80% while processing prescriptions 54% faster.
Administered an average of 1,200 vaccines each flu season while using proper safety procedures to reduce the chance of adverse side effects by 98%.
Top 5 Tips for Your Community Pharmacist Resume
Reverse chronological order is the best fit

You've likely advanced your knowledge and abilities as you've worked up from being a learning pharmacist to becoming fully certified. Listing your most recent experiences first in skills like clinical interventions will be the most relevant to your current abilities.

Limit your community pharmacist resume to one page

A single-page resume keeps everything concise so pharmacy hiring managers can make an easy decision. Short descriptions help with that. You don't need to include every detail about following HIPAA regulations, but one sentence on how you haven't had any HIPAA violations in 5 years goes a long way.

Mix interpersonal and technical skills for more impact

You'll likely use interpersonal and technical aspects simultaneously. Examples like how you provided accurate patient consultations to reduce medication misuse by 90% can show how you use both.

Proofread thoroughly

Accuracy is one of the top concerns in your job since you ensure all prescriptions are formulated correctly and don't have any interactions with anything else patients are taking. Ensure your resume is free of grammatical errors to make the best first impression of your abilities.

Use action words for more impact

Action words like "dispensed" and "administered" show more impact on the tasks you completed. For example, you could say you "dispensed 1,100 flu vaccines under strict safety procedures which resulted in a reduction of adverse side effects by 99.8%."
What do I write in my community pharmacist cover letter?
Your cover letter can fill in gaps that your resume doesn't have space to include. You can explain your passion for pharmacology and helping patients or how you use proper medical procedures to perform your job accurately.
Should community pharmacists use a resume summary?
A summary can be a good idea for pharmacists with ten or more years of experience. Including a few sentences on how you're a passionate medical professional who has worked with over 30,000 patients in a 12-year career with no HIPAA violations can help catch a hiring manager's attention.
Should I include my education?
Even if you have years of experience as a pharmacist, you should still include your doctor of pharmacy degree since it's an essential qualification. It gives a well-rounded overview of your top skills, like formulary information you would have learned in school.