You help patients get treatment and improve their quality of life by dispensing prescription medications as directed by their care providers. With an extensive background in the science behind medications, you look out for potential interactions or risks and sometimes offer advice.
But what dose of professionalism vs. personality does your resume need? Which resume template is right for your skills?
Don't worry—we've spent years helping people in various medical professions and condensed that experience into these registered pharmacist resume examples and resume advice for you!
---
Registered Pharmacist Resume
---
Modern Registered Pharmacist Resume
---
Professional Registered Pharmacist Resume
Related resume examples
---
What Matters Most: Your Skills & Experience Sections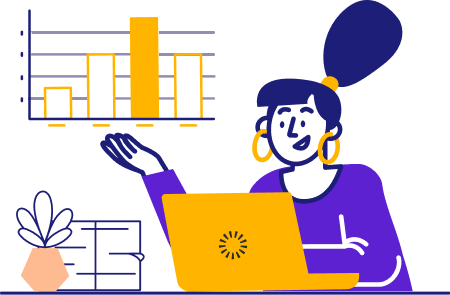 Recruiters need to know that you're familiar with pharmaceutical industry best practices and company regulation compliance alongside your ability to employ critical thinking and problem-solving within those bounds.
They'll also need to see profession-specific technical skills that reinforce your credibility. Even your interpersonal skills should be presented through a technical lens! Think "medication fulfillment" instead of "customer service" and "medical terminology" instead of "communication".
Be specific about any programs you use, too. List software like Winpharm and PioneerRX by name while you hone your other specialties down to be as particular as possible!
9 top registered pharmacist skills
PrimeRX
Drug Interactions
Integrity
Medical Terminology
Critical Thinking
Quality Assurance
Staff Management
Insurance Negotiation
Customer Records
Sample registered pharmacist work experience bullet points
Many people underestimate the wide variety of tasks that a registered pharmacist cycles through each day! Touch upon everything from daily script refills and customer records to medication-related problem prevention and patient outreach efforts.
Your goal is to show recruiters how you've made a significant impact throughout your work history. How did you improve patient experience or streamline operations for faster refills?
Quantify all these points, too! Provide numerical metrics for your success behind the pharmaceutical counter, like customer satisfaction or increased revenue for your pharmacy or store.
Here are a few examples:
Consulted with physicians and patients about medication dosages and drug interactions, leading to an 82% customer retention rate
Executed quick medication fulfillment, improving patient satisfaction ratings by 64%
Achieved a 32% yearly revenue increase by cultivating physician network referrals that increased sales and improved patient experience
Managed Medication Therapy Management claims by identifying, preventing, and resolving medication-related problems, reducing negative feedback by 11%
Top 5 Tips for Your Registered Pharmacist Resume
Include additional licenses

Alongside your Licensed Pharmacist certification, always include any other impressive credentials you have: Think "Board Certified Ambulatory Care Pharmacist (BCACP)" or "Certified Diabetes Educator (CDE)".

Give a bit of backstory

Enrich your experiences with a little bit of context. Just a few words like "to ensure continued support" or "improving patient experience" can take your experience (and your whole pharmacist resume) to the next level.

Switch up your metrics

Include everything from store ratings to dollar savings to emphasize how you made improvements and raised standards in your last pharmacy. Any time you have the ability to showcase your versatility through compelling new metrics, do it!

Streamline your experiences

Brevity and efficiency are essential in the pharmacy to ensure that each customer gets what they need ASAP: Reinforce this concept by keeping your experience points brief (only one or two lines each).

Get snazzy with software

Show recruiters your depth of knowledge by specifying what type of software you use. If you whip out a name like PrimeRX or DocuTrack, your prowess won't go unnoticed!
What metrics should I avoid?
Stay away from any random numbers like project counts or time frames that don't make your main metric more impressive. Only mention years when you saved an impressive amount of revenue, for example.
Do I still need to include my degree?
Absolutely! It may seem like a given that you have a doctor of pharmacy (PharmD) if you're applying for a registered pharmacist role, especially if you have prior experience. But always list your education.
What about cover letters?
Use a cover letter to add more qualifications and expand upon your experiences in the pharmaceutical field with space that you don't have available on your resume. Just avoid repeating things from your resume to keep things engaging.