Being a help desk technician is all about being the go-to support hero for tech-related woes. You're the friendly face or voice that guides users through their IT troubles, from computer hiccups to forgotten passwords.
Your knack for problem-solving and communication makes you a troubleshooter extraordinaire. However, crafting a resume that showcases your IT prowess can be as tricky as decoding a complex error message.
If you're ready to put your skills on paper and land that dream job, we're here to lend a hand. Our expert-written help desk resume examples can help you with everything from picking the right job skills to making your experience pop.
---
Help Desk Resume
Why this resume works
A great way to stand out from a lackluster help desk resume is by adding past experience dealing with resolving customer queries.

It may not seem like much at first but specifying how you used industry-specific tools to make quantifiable differences can go a long way! Don't sleep on your technical experience either! Add any instances when you monitored and improved a network's security.
---
IT Help Desk Resume
Why this resume works
Remote assistance is an indispensable factor in the IT sector today. Subsequently, having similar experience will add that extra flair to your IT help desk resume.

Can't forget about regulations too now, can we? If you've ever helped a company save costs on potential compliance fines, make sure to mention it and prove your dedication to any employer!
---
Help Desk Technician Resume
Why this resume works
Here's the secret sauce to make employers fall in love with your help desk technician resume: highlight how you've reduced specific pain points like data loss occurrences.

Once done, back up these metrics with actionable points like increasing a system's uptime rate from 87% to 98.3%, or improving overall productivity by 26%.
Related resume examples
---
Adapt Your Help Desk Resume to Match Every Job Description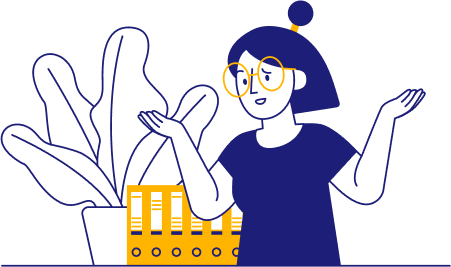 When it comes to showcasing your skills as a help desk technician, you've got a toolbox full of tech expertise that employers are eager to see. Your resume is where you can dive into it. Be specific and steer clear of vague, generic terms—your IT-focused resume should shine a spotlight on your technical prowess.
Zoom in on the hard skills you've honed. List the software applications you're fluent in, any cyber security frameworks you've mastered, and, of course, any programming languages that you've conquered.
Highlight your know-how in networks, malware detection, and understanding system vulnerabilities. Remember, the key is to match the skills you have with what the job demands.
Need some help?
15 top help desk skills
ServiceNow
Customer Service
Ticketing Systems
RDP
Windows
Hardware Knowledge
Network Troubleshooting
LogMeIn
Cybersecurity
TeamViewer
Mobile Device Support
Zendesk
Active Directory
MacOS
Speccy

Your help desk work experience bullet points
Your days working as a help desk technician are often a whirlwind of assisting users, resolving IT issues, and ensuring smooth tech operations. However, when it comes to your resume, it's the remarkable achievements that truly matter.
Your work ensures that everything runs smoothly without interruptions or costly downtimes, and it's important that you highlight this. Showcase moments you're proud of, whether speeding up response times, reducing system downtime, or increasing user satisfaction.
Quantify your achievements with metrics whenever possible to lend them more weight and set yourself apart from the competition.
Highlight how quickly you were able to acknowledge and address user requests or IT issues.
Showcase your ability to resolve issues on the first interaction, minimizing the need for multiple support interactions and improving user satisfaction.
Use surveys or feedback data to quantify user satisfaction and report consistent ratings of 95% or higher.
Quantify how your support efforts reduced system or network downtime, resulting in increased productivity and cost savings.
See what we mean?
Developed a weekly backup schedule through Acronis Backup which decreased data loss incidents by 97%
Led a project to update password security policies using LastPass, curbing security breaches by 56%
Facilitated 1,742 remote support sessions using TeamViewer, resolving 92% of issues without on-site intervention
Leveraged Microsoft Teams' bot and integration features to automate routine tasks, enhancing team productivity by 18%
9 active verbs to start your help desk work experience bullet points
Resolved
Implemented
Optimized
Managed
Coordinated
Collaborated
Trained
Upgraded
Monitored
3 Tips for Writing an Entry-Level Help Desk Resume
Highlight academic projects

Showcase relevant coursework and academic projects that demonstrate your technical abilities. For instance, you could mention a group project where you contributed to designing and implementing a help desk ticketing system for your IT class. These hands-on experiences provide valuable insights into your capabilities and problem-solving skills.

Emphasize your tech-savvy hobbies

Your hobbies and interests can be a goldmine of relevant skills. If you're passionate about building computers, troubleshooting software, or managing home networks as a hobby, don't hesitate to mention it. Show how your love for technology extends beyond the classroom and into your personal life, highlighting your dedication to the field.

Set clear career objectives

Use a career objective statement to outline your aspirations as a help desk technician. Be specific about the kind of support you want to provide and the impact you aim to make. This helps employers understand your goals and motivations, even if you have limited professional experience.
3 Tips for Writing a Help Desk Resume With Prior Experience
Emphasize your customer-centric mindset

Working in a help desk environment means working with people, but don't list "teamwork" in your skills section. Instead, emphasize your customer-centric mindset by adding metrics like the number of resolved support tickets or the average 5-star rating you get every month.

Highlight your technical specializations

If you've developed expertise in specific areas of help desk support, such as hardware troubleshooting, software configuration, or network diagnostics, don't be afraid to brag about it. For instance, if you're skilled in remote desktop support, emphasize how your proficiency can benefit remote workers.

Include relevant certifications

List any certifications that align with the help desk field. Certificates such as CompTIA A+, CompTIA Network+, or HDI Support Center Analyst can boost your credibility.
Should I include a career summary?
You can include a career summary, but it's optional. If you choose to have one, make it job-specific. Focus on your key proficiencies, such as specific operating systems (Windows, Linux, MacOS) that directly relate to the job.
Should I list any soft skills?
It's usually better to focus on your technical skills, namely hardware and software proficiencies. Talk about your in-depth knowledge of Spiceworks, RDP, backing up data, and IT security—your soft skills will shine through your cover letter.
What metrics should I focus on?
Metrics that demonstrate your impact can set you apart. Highlight statistics such as reduced response times, increased user satisfaction scores, first call resolution rates, or decreased system downtime.