As an IT support professional, you're adept at juggling troubleshooting tasks, user training, software installations, and system migrations. When technical issues emerge, you're the one to solve them, keeping things running smoothly.
Between preventing and troubleshooting tech issues, documenting resolutions, and collaborating with teammates, you've got your hands full. Still, don't let the lack of time hold you back from crafting a resume that helps you get your next job.
We're here to make it easier for you. Check out our IT support resume examples and tips to advance your career!
---
IT Support Resume
Why this resume works
How good have you been in offering technical support to customers? Did your input drive up customers' satisfaction? Such achievements, accompanied with figures to underscore your impact, deserve a place in your IT support resume.

Also, tailor your responsibilities and performance to fit the expectations of your potential employer.
---
IT Support Specialist Resume
Why this resume works
Automation of the modern workplace is a big thing now. Therefore, any IT support specialist resume would fall short of the job market's expectations if it doesn't show a track record of setting the pace in this front.

Like Abigail did by underscoring her role in reducing manual server configuration by 54%, you can also highlight your input in streamlining technical processes to save time and resources.
---
Technical Support Resume
Why this resume works
Do you notice how this technical support resume utilizes the customer service agent experience effectively to position the candidate as customer-eccentric? And it doesn't stop there. It highlights how handling customers' inquiries led to a 98% customer satisfaction rating.

Follow this example to sell yourself as a solution-driven technician with a proven record of exceeding customer expectations through delivery of timely and effective support.
Related resume examples
---
Fine-Tune Your IT Support Resume to Match Your Dream Job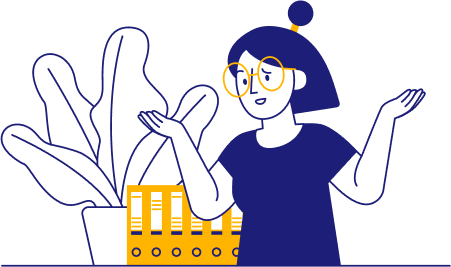 Through your experience in IT support, you've gathered a well-rounded set of skills that make you the ideal candidate for the job. By applying your skills in ZenDesk and TeamViewer, you offer invaluable support to end-users, while expertly managing your time and workload with Jira and ServiceNow.
In your role, your deep understanding of IT systems and software is crucial, so put it front and center. Let soft skills, like customer service, problem-solving, and leadership shine through in your cover letter instead.
Keep things highly technical here to make sure that you're hitting all the right keywords. Dive into your knowledge of operating systems, networking, cloud infrastructure, and hardware. If you specialize in certain aspects of IT support, such as network analysis or virtualization, mention the relevant tools.
Need some ideas?
15 top IT support skills
ServiceNow
Jira
TeamViewer
macOS
SolarWinds
Zendesk
Google Cloud
Linux
Windows
Chef
Ansible
VMware
AWS
Malwarebytes
Microsoft Azure

Your IT support work experience bullet points
Whether you're handling customer support calls or mapping out your team's priorities, your role is all about tackling issues—both proactively and reactively.
However, instead of just focusing on your daily responsibilities, the best way to catch a recruiter's eye is to show off your career achievements. Make them stand out further by including quantifiable metrics.
Much like you use metrics to analyze a network's performance using SolarWinds, include concrete figures to allow hiring managers to get a clear picture of your professional value.
For instance, draw attention to the high first-call resolution rates you achieved with AnyDesk or the decrease in office security incidents that you spearheaded by implementing McAfee security solutions.
Show off the decreases in IT security and malware-related incidents that you brought on.
Reaffirm your expertise with remote troubleshooting by highlighting the high first-call resolution rates you achieved with AnyDesk or TeamViewer.
Emphasize your proactive approach by mentioning the system uptime improvements your monitoring routines involving Nagios or PRTG led to.
Showcase your efficiency by mentioning the improved issue response times you were able to achieve.
See what we mean?
Implemented Jira ticketing system for issue tracking and management, streamlining the workflow and reducing response time by 66%
Leveraged Remote Desktop Protocol to remotely troubleshoot and resolve software-related issues, leading to a 52% increase in first-call resolution rate
Implemented Symantec Endpoint Protection to enhance security measures and contributed to a 36% decrease in malware-related incidents
Monitored network performance using SolarWinds Network Performance Monitor, proactively addressing issues and minimizing downtime by 53%.
9 active verbs to start your IT support work experience bullet points
Implemented
Managed
Leveraged
Conducted
Utilized
Upgraded
Supported
Spearheaded
Resolved
3 Tips for Writing an IT Support Resume When You're Just Starting Out
Highlight your certifications

Certifications such as CompTIA+ or ITIL Foundations, while not always required, can help show your commitment to IT support. If you have any of these, or perhaps platform-specific certs such as a Windows 10 certification from Microsoft, display them in your resume.

Discuss your personal projects

If you've worked on any relevant personal projects or participated in hackathons, consider including them in your work experience. For instance, mention the network virtualization project you undertook using GNS3, or how you managed the network for your college's computer lab.

Showcase your soft skills

Demonstrate that you have relevant soft skills like adaptability, customer service, and problem-solving. Mention examples from your education, internships, or part-time jobs. For instance, show off your time management and customer service by mentioning the retail job you worked alongside attending college.
3 Tips for Writing an IT Support Resume Once You Have Some Experience
Demonstrate your collaboration

Instead of just listing "teamwork" or "leadership" in your resume, include specific examples that show off these qualities. For instance, talk about how you led a multidisciplinary team through a challenging roadblock, or how you mentored junior IT support specialists.

Dive into your specializations

If you specialize in a certain niche within IT support, such as security, network management, or specific tools or software, talk about this in greater detail. List any certifications and courses you've attended and highlight experiences that show your impact.

Spotlight your business-oriented approach

Management executives value metrics such as efficiency and budget management. Show your business-focused approach by mentioning how you spearheaded overhauls, audits, or support protocols that led to cost savings or efficiency gains.
What should I discuss in my cover letter?
Use your cover letter to elaborate on your resume. For instance, elaborate on the thought process and analysis that led to your decision to transition to a cloud-based infrastructure, mentioning the alternatives you decided against.
Should I include a career summary?
When you're just starting out, a career objective can be a good way to tailor your resume to each role. Include a specific mention of the company and job title, as well as an example long-term career trajectory you'd like to follow within the company, such as advancing to a programming role. 
How can I set my resume apart?
The best way to set your resume apart is to study each job description, and then fine-tune your application to hit the most relevant keywords. For instance, if an IT support specialist role stresses the importance of proficiency in ServiceNow and AnyDesk, add those skills in.