As a quality assurance engineer, you're the vigilant guardian of software integrity. With meticulous precision, you scrutinize every line of code, ensuring seamless functionality and a bug-free experience for users.
Your mastery of testing methodologies guarantees that products meet the highest standards, detecting flaws before they disrupt. But crafting a resume that showcases your diverse skills and contributions can be as challenging as fine-tuning an intricate algorithm.
Luckily for you, we're here to make it easier. With inspiration from our quality assurance resume examples, you can create a job application that's downright irresistible.
---
Quality Assurance Resume
Why this resume works
If you can show how, through your technical knowledge, you ensured an incident-free environment for software and product consumers, then you're a mile ahead of your competition.

Hiring managers want to see the numbers detailing your problems solution records, processes support, and how all that led to an overall improvement in end-user satisfaction in your quality assurance resume.
---
Quality Analyst Resume
Why this resume works
It's not always about what you do as an individual or your contribution to the team, but the knowledge and skills you pass down to the next generation of professionals that say more about your qualification for a senior software quality analyzing job.

Therefore, it would be a big plus to include in your quality analyst resume the achievement in training junior analysts to learn on the job to become dependable impact contributors to the sustainable future success of the company.
---
Quality Assurance Specialist Resume
Why this resume works
Process automation and ensuring compliance with industry standards are some things that must be evident in your accomplishments as a QA expert. This evidence not only shows your suitability for the job but also your adaptability to revolving working environments.

To add that extra edge to your quality assurance specialist resume, highlight your measurable achievements in testing coverage, reduction defect resolution time, and meeting all project deadlines.
Related resume examples
---
Adapt Your Quality Assurance Resume to Every Role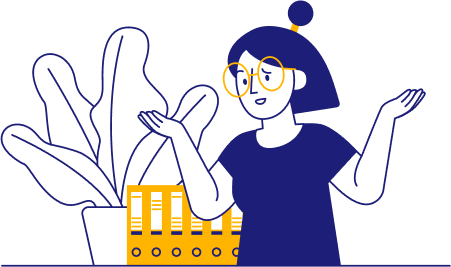 Your QA resume should be a showcase of skills that validate your ability to ensure software excellence. Organizations rely on your expertise to enhance product quality, making your skillset crucial. To make a lasting impression, delve into specifics rather than generic labels.
Focus on technical prowess, highlighting software testing tools, methodologies, and programming languages you command. Emphasize your grasp of testing environments, automation, and proficiency in detecting and fixing bugs.
Because quality assurance is a technical role, it's best to save soft skills for the experience section where you can mention leadership and collaborative projects. Don't forget to check the job description and pull skills from it, showing employers that you're perfectly suited for the role.
Need skill inspiration?
15 best quality assurance skills
Selenium WebDriver
JIRA
Appium
LoadRunner
Postman
Cucumber
Jenkins
Git
SQL
TestRail
Charles Proxy
BrowserStack
AWS Device Farm
JUnit
REST Assured

Your quality assurance work experience bullet points
Amid conducting exhaustive test cycles, automating regression suites, and identifying critical defects, your role as a QA engineer revolves around dedicated testing. Still, it's paramount to fill your resume with notable achievements rather than your everyday tasks.
Why, you might ask? Because as a QA engineer, your meticulous testing ensures flawless user experiences, safeguarding product quality and user satisfaction. Your work directly impacts software excellence, so there's a lot of room to brag if you focus on those happy outcomes.
Use this part of your resume to show off your accomplishments, be it elevating test coverage or accelerating release timelines. Add strength to your statements with useful metrics that underscore the true magnitude of your work.
Show off your ability to identify bugs in the software during the testing phase by mentioning your defect detection rate.
Quantify your efficiency by showing the time reductions you've achieved in test cycles.
Demonstrate your work toward reduced manual effort by quantifying your regression test suite automation efforts.
Highlight your ability to promptly resolve bugs by including an average of the time taken to resolve all bugs across a project.
See what we mean?
Streamlined the quality assurance process by introducing Junit for repeatable tests, reducing testing time by 37% and increasing overall efficiency
Cut down on average resolution time by 41% through the implementation of TestLink quality assurance and tracking system
Managed and executed an average of 34 test cases daily with tracking on Redmine, consistently meeting project deadlines while maintaining high-quality standards
Automated 82% of test cases using Appium, which resulted in a significant reduction in manual effort and increased testing coverage
9 active verbs to start your quality assurance work experience bullet points
Implemented
Optimized
Collaborated
Pushed
Executed
Devised
Mentored
Validated
Analyzed
3 Tips for Writing a Quality Assurance Resume as a Beginner
Highlight relevant projects

When building a QA resume with limited experience, lean into your involvement in relevant projects during your education. Even if it's your first step into the field, discuss your contributions to group assignments or personal projects demonstrating your testing skills.

Curate your skill set

Rather than overwhelming your resume with an exhaustive list of skills, focus on the ones that align with the job description. Choose around ten skills you're proficient in and tailor them based on the specific requirements of the QA engineer role you're applying for. If the position emphasizes automation testing, highlight your experience with tools like Selenium or TestNG.

Showcase relevant certifications

Beyond formal education, consider including any relevant certifications you've earned. Certifications like ISTQB Foundation Level or Agile Testing can provide credibility to your QA expertise, especially if you lack substantial work experience.
3 Tips for Writing a Senior Quality Assurance Resume
Emphasize your QA specializations

If you've honed expertise in specific areas of QA engineering, such as automated testing frameworks, performance testing, or user acceptance testing, make sure to mention this. Tailor your skills and bullet points to showcase your proficiency in these domains, particularly if the role you're applying for aligns with your strengths.

Demonstrate continuous learning

Showcase your commitment to staying current by detailing recent certifications, participation in QA webinars, or QA contributions to open-source projects. Mention your attendance at industry events like conferences and workshops, demonstrating your dedication to staying at the forefront of QA trends.

Illustrate collaborative achievements

While "teamwork" may not be a standalone skill, emphasize instances of effective collaboration in your work history. Highlight cross-functional collaborations with developers, product managers, or business analysts that led to successful QA outcomes.
Should I include non-QA work experience?
If your non-QA roles have transferable skills, include them. Emphasize skills like problem-solving, attention to detail, or collaboration that are relevant to QA engineering and focus on how these skills contribute to your effectiveness as a QA professional.

Can I include freelance or side projects?
Absolutely. Freelance or side projects related to QA engineering showcase your proactive learning and practical skills. Describe how these projects demonstrate your ability to independently apply QA principles, tools, and methodologies.

Is it necessary to include an objective statement?
While not essential, an objective statement can be useful if it's tailored to the role. State your career aspirations within the QA field and highlight your commitment to contributing to software quality and testing excellence.