When someone wants to smell and feel their best, you're there to guide the way while assisting in fragrance tests and making excellent recommendations so buyers can make an informed decision.
Are your resume skills helping hiring managers decide you're the right fit for the job?
When applying to a goal-oriented sales department, hiring managers will want to see on your resume, clear examples of how you'll succeed. You can use our fragrance sales associate resume examples as an effective model for success.
---
Fragrance Sales Associate Resume
---
Modern Fragrance Sales Associate Resume
---
Professional Fragrance Sales Associate Resume
Related resume examples
---
What Matters Most: Your Fragrance Sales Associate Skills & Work Experience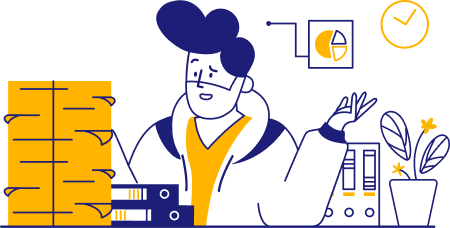 You know that choosing fragrances involves more than just selecting one with a nice name or great design. That said, you may be wondering how to present your expertise within the 6 to 10 skills listed on your resume.
The job description will be a great starting point so you can customize your skills to the needs of each company. For instance, some kiosks may offer complete fragrance discovery sessions, whereas others provide traditional scratch and sniff samples. The sales process would differ quite a bit between the two going from a consultative approach to a more traditional promotional model.  
Here are some of the most popular fragrance sales associate resume skills to get you started.
9 most popular fragrance sales associate skills
Consultative Selling
Fragrance Profiles
Scent Sampling
Microsoft Suite
Customer Service
POS Systems
Solution Selling
Inventory
Sales Presentations
Sample fragrance sales associate work experience bullet points
Sales and the bottom line are essential in your position, so what you've achieved on the job will matter greatly during the hiring process. 
Ideally, you want to use a mix of sales and customer service metrics for each example, like conversion rates, satisfaction scores, or net promoter scores.
Also, keep descriptions short and easy to understand, as you would when describing fragrance profiles to customers. It'll help hiring managers identify your skills when reviewing tons of applicants.
Here are a few samples:
Implemented a new method of adding best-selling fragrance samples to bags when packing customer orders, which increased returning customers by 46%.
Performed detailed fragrance discovery sessions, getting to know clients and allowing them to test over 20 samples at a time to pick the best option for their needs, resulting in 98% positive satisfaction scores.
Created 150 fragrance maps that showcased scent profiles in a way that's easier to understand, leading to 59% higher conversion rates.
Attended 27 local events each year, handing out samples and fliers that generated 36% higher consumer awareness.
Top 5 Tips for Your Fragrance Sales Associate Resume
Organize the information

Think of your resume like you would when creating promotional documents for fragrances. It should be organized and easily understood with clear headers, bullet points, and easily readable fonts. 

One-sentence examples work best

While many details go into fragrance discovery and sampling, hiring managers want a quick overview to help them decide. One sentence on how you answered questions and provided expertise during sampling to achieve 97% positive satisfaction can go a long way. 

Reverse chronological order is best

Your sales and customer service abilities have likely improved a lot over time. Reverse chronological order works best since it'll allow you to emphasize your most recent and relevant skills in analyzing fragrance profiles and conducting sales presentations. 

Use action words

You've probably noticed using an active voice resonates well with customers to maintain engagement during sales presentations. You can do the same with your resume by using action words like "sold" or "implemented."

Limit your resume to three or four jobs

Even if you've worked at more jobs, limit your resume to the three or four most recent and relevant to your consultative selling or scent sampling abilities. It'll help you include the most relevant information to the job's needs. 
Should fragrance sales associates use a resume objective?
Fragrance sales associates with less experience will benefit from using a resume objective. For instance, you could write a few sentences about how you're a motivated professional with two years of sales presentation experience that you'll use to create an excellent buying process for customers. 
What if I haven't worked in fragrance sales before?
If you haven't worked in fragrance sales, other sales-related positions or jobs involving customer service will translate well. You could also focus on any education you have in marketing or related business topics. 
How long should my fragrance sales resume be?
Fragrance sales associates should aim for a concise and detailed one-page resume focusing on primary skills like solution selling and customer service. It'll help provide hiring managers with a detailed overview while refraining from including too much information that could lose their attention.