You know that business growth doesn't happen on its own. You help achieve it through lead generation, prospecting, and market research that helps identify new opportunities and creates company success.
Have you put in the necessary effort to prepare your resume for success in the hiring process?
While you may be an expert in lead gen, creating a resume that's top-notch can seem difficult when you aren't familiar with the right steps to take. You can use our sales development representative resume examples as an effective template for success.
---
Sales Development Representative Resume
---
Clean Sales Development Representative Resume
---
Modern Sales Development Representative Resume
Related resume examples
---
What Matters Most: Your Sales Development Representative Skills & Work Experience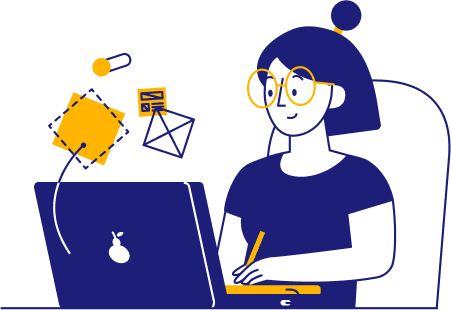 When performing market research, you look for key details to ensure a business opportunity will be successful. Hiring managers use a similar process by looking at the top skills on a resume to ensure candidates can perform well on the job.
A great way to optimize for this process is by using your top-notch analytical abilities to review the job description and identify what skills each company values most.
Do they use specific software like Salesforce or HubSpot? What about common prospecting techniques like cold email or social media marketing? Go through this process for each area to decide what you'll include.
Here are some top sales development rep skills companies look for in 2023.
9 top sales development representative skills
Salesforce
Social Media Marketing
Lead Scraping
Microsoft Office
Cold Email
Event Marketing
Outbound Calls
Netsuite
Customer Service
Sample sales development representative work experience bullet points
Now that you've caught the hiring manager's attention with your top skills like lead scraping and Netsuite, the next step is showing what you've achieved while using them.
Just like data is essential in prospecting, it's also crucial to help hiring managers decide you're the best fit.
Emphasizing key sales metrics like lead to conversion rates and acquisition costs in this section will help you stand out since it clearly illustrates what you achieved on the job.
Here are a few samples:
Created sales scripts for a 5-person sales team during a cold calling campaign that boosted conversion rates by 28%.
Analyzed market data in Salesforce to identify 7 new strategies that led to a $1.7 million boost in annual sales.
Planned lead gen strategies for 32 yearly events with informational fliers and interactive booths that generated an average of 650 new leads annually.
Implemented a new influencer marketing campaign that boosted brand awareness by 43% and generated 1,300 new email list signups.
Top 5 Tips for Your Sales Development Representative Resume
Use reverse chronological order

Lead gen technology and strategies constantly evolve, as have your sales dev skills. Therefore, listing your most recent experiences first will help catch a hiring manager's attention with your most relevant abilities in prospecting and lead scraping.

Keep examples short for the most impact

While a lot goes into a cold email strategy, your work experience examples don't need to include everything. Instead, aim for short, metrics-based examples that catch a hiring manager's attention, like how you converted 25% of cold email leads into paying customers that boosted ARR by 56%.

Optimize with action words

Action words like "generated" and "led" will make your examples sound more impactful. For instance, you could say you "generated 1,600 highly-relevant cold leads using Apollo.io and converted 33% into paying customers within three months."

Proofread for errors

When your market analysis can make or break the success of company decisions, hiring managers will want to ensure you can perform accurately. Start things off right with a resume free of grammatical errors.

One page is the best length

A resume that's too long will lose a hiring manager's attention when they have tons of applicants to review. Keep your resume to a concise page of information focused on the primary job needs like social media marketing or outbound calls.
Should sales development reps use a summary?
A resume summary will work well for SDRs with ten or more years of experience. For example, you could write a few sentences about how you've used solution-based cold email strategies to generate $4.5 million in revenue over your 11-year career. 
How many jobs should I list on my resume?
Listing three or four jobs is optimal for SDR resumes. You want to include jobs that are the most recent and relevant to your use of key skills like Salesforce or event marketing. 
Does my resume need to be custom for each job I apply to?
You should tailor your resume to each company's needs to give yourself the best opportunity to stand out. For instance, if a company wants to focus on cold calling, you could focus on skills like sales call scripting and solution selling that will be beneficial in that process.