You transform clothing brands and modeling photo shoots, or maybe you provide personal consultations to help your clients confidently express themselves. Either way, you have a keen eye and a knack for keeping up with the trends!
So . . . How do you even begin to select a resume template, then arrange all your valuable skills and qualifications in a resume? What exactly do recruiters want to know about you?
We've been at this for years, helping plenty of fashion gurus like you find their way to their ideal jobs. Our three fashion stylist resume examples we've refined will help you get your own journey started!
---
Fashion Stylist Resume
Why this resume works
What's the job description looking for? Customize your fashion stylist resume to the hiring company's requirements. If the company's looking for someone to create particular looks based on current trends, this is an excellent time to point out how you use trend forecasts to curate outfits!
---
Wardrobe Stylist Resume
Why this resume works
Hard skills, or proficiencies, such as Stylebook and 3DLOOK, will make a good first impression on your wardrobe stylist resume. But don't forget to demonstrate how you generate tangible results using those skills.

Remember, you want to prove how your skills retain customers, keep them happy, and boost sales.
---
Personal Stylist Resume
Why this resume works
Underscore relevant qualifications and work experience that align with the job post if you want to build a compelling personal stylist resume. They say the proof is in the pudding, so take your job description bullet points from good to great by quantifying experience and achievements, such as leveraging virtual try-ons to boost sales by 56 percent.
Related resume examples
---
Tailor Your Fashion Stylist Resume to Complement the Job Description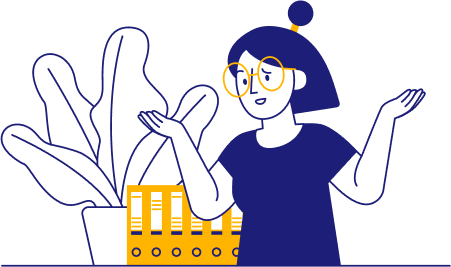 You want your job skills to stand out as beautifully as your clients' outfits do, so you'll need to tailor them to what you read in the job description. If they really emphasize a specific styling method or tool that you already know how to use, jot it down.
Hone your skills down to just the things that say "fashion" or convey themes like consulting or an eye for photo composition. Avoid bland, generic skills like "fashion software" when you can say "Virtual try-ons".
We also recommend focusing on as many technical items as possible in your skills list. Some of your soft skills that don't specifically relate to fashion styling can provide useful context for experience points later.
Need some inspiration?
15 top fashion stylist skills
Style Seat
TrueFit
Cloth
Trunk Club
Smart Mirrors
Browzwear
Trendstop
Personal Styling
Styling Consultation
Trend Research
Accessorizing
Studio Lighting
Model Positioning
Outfit Coordination
Skin/Hair Color Theory

Your fashion stylist work experience bullet points
No one wants a look that feels like a low-effort copy, and recruiters won't want to read a resume that sounds like a direct echo of the job description! Instead of repeating the abilities they focus on in the job ad, leverage your professional experiences.
Use examples of your stylistic success and achievements to your advantage instead. Reference when you revolutionized a clothing company's on-brand ad photos or describe the way you enhanced clients' feelings of positivity when they looked in the mirror.
And always add metrics to those accomplishments! Quantifiable data shows recruiters that you aren't all talk and makes each fashion-styling victory more credible. Top those numbers off by leading each experience point with active verbs and using enthusiastic language.
Client return percentages show how your work is satisfactory and exciting for your clients
Personal star ratings showcase how well you work with clients and other staff members
Decreased error rates with fittings and color choices highlight your attention to detail
Reduced work hours in your studio demonstrate efficiency and project organization
See what we mean when we put it in context?
Collaborated with clients to curate personalized outfits using Cloth and Trunk Club, resulting in a 98% increase in client retention and a 0.5-star elevation to an overall rating of 4.9/5 stars
Assisted in creating appealing store layouts for easy navigation, resulting in a 62% reduction in customer wait times
Used Browzwear to create digital 3D renderings of clothing items and outfits, reducing production time by an average of 11 hours per week
Integrated 3DLOOK and Zeekit virtual fitting technologies to offer personalized styling suggestions remotely, achieving an 84% increase in online styling suggestions and brand reach
Leveraged MySizeID to enhance online shopping experience, resulting in a 69% decrease in returns due to size discrepancies
9 active verbs to start your fashion stylist work experience bullet points
Employed
Advised
Negotiated
Utilized
Leveraged
Integrated
Assisted
Collaborated
Overhauled
3 Tips for Writing a Fashion Stylist Resume Without Much Experience
Look for translatable skills

If you don't have much professional experience as a fashion stylist, you can still use skills or success stories from other experiences if they're relevant. If you worked a retail job, that undoubtedly boosted your customer advisement and satisfaction skills!

Cite academic achievements

A high GPA from your Bachelor's in Fashion Merchandising is bound to look good with your education section! Any profession-related awards you earned for projects or outstanding performance can boost your qualifications, too.

Leverage hobbies and interests

If your resume's look still feels incomplete, you can also add a "Hobbies and Interests" section to highlight any other accomplishments that relate to fashion, aesthetics, or brand outreach. Your experiences as a fashion stylist aren't limited to paid objectives, but the abilities you gain still count!
3 Tips for Writing a Fashion Stylist Resume if You Have Some Experience
Try a resume summary

While greener fashion stylists might use an objective statement, you're probably better off utilizing a resume summary. The summary provides a quick overview of some qualifying traits and how they align you with your dream job.

Demonstrate growth through formatting

Leverage reverse-chronological formatting to make your resume look stunning. When each job and experience point you provide becomes more complex as you approach the present day, you show your ambition and hunger for new fashion trends to benefit your clientele.

Pick only the best!

Three or four jobs are all you need if you've already had several related to your industry. Pick only the most recent and relevant jobs, and pare down your experience points to the ones with the best context and metrics.
What if I can't fit all my achievements on one page?
You really do need to stick with a one-page resume, since recruiters don't have much time to browse your qualifications. If you have ample experience points (or complicated-yet-effective ones that you'd hate to part with), you might want to set some favorites aside for a cover letter.
Do I need an objective/summary at all?
That all depends on how your resume looks when you lay out each section! Just like assembling the perfect outfit for a branding photoshoot or a client's personal wardrobe, you'll want to look at the whole picture. Your experiences and other sections might speak strongly enough for themselves.
Are there any metrics to highlight vs. avoid?
You'll want to focus on metrics that support and substantiate your final impact in each experience point. Avoid random numbers of products, projects, or people—unless you're concluding your bullet point with more powerful measurements. (Think client satisfaction, ROI, and productivity improvements.)