Working in a restaurant keeps you on your feet for hours on end, and yet at the end of the shift, you're still greeting new patrons with a smile on your face. You meet the challenges of working in the food service industry with a positive attitude and an eagerness to learn.
While restaurants frequently have job openings, the high volume of applications they receive can make crafting a standout resume seem daunting.
We're here to make that process a lot less daunting. Check out our entry-level restaurant resume examples to get a new job in no time!
---
Entry-Level Restaurant Resume
---
Clean Entry-Level Restaurant Resume
---
Modern Entry-Level Restaurant Resume
Related resume examples
---
What Matters Most: Your Customer Service Skills & Experience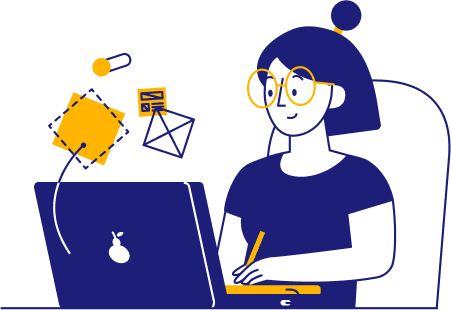 You're an expert communicator, but don't let your resume focus solely on your interpersonal skills. Instead, fill it with a good selection of highly specific abilities, such as conflict de-escalation and problem-solving. When that's done, zone in on your technical skills.
If you've ever used any point-of-sale (POS) systems, this is a good thing to highlight—it shows you're ready to hit the ground running. Being good at math comes in handy here for quickly counting up change, and if you possess some knowledge of various beverages, that's a fantastic addition.
Never worked in a restaurant? Don't worry! Focus on abilities related to customer service, time management, and working under pressure.
9 best entry-level restaurant skills
Square POS
Cash Handling
Problem-Solving
OpenTable
Upserve
Physical Stamina
Customer Service
Food Safety
Bilingual
Sample entry-level restaurant work experience bullet points
Whether your past roles have been in a restaurant setting or you're applying to score your very first job, the "work experience" part of your resume is crucial. Here's how you can make the most of it.
For starters, instead of simply listing the tasks you performed in your previous roles, focus on your accomplishments. This elevates your resume from a simple list to an in-depth explanation of the impact of your work.
Let's say you previously worked serving tables. Put that into perspective by saying that you served up to 100 customers per day, including cash handling of up to $1,000 with the help of Toast POS.
Adding these types of metrics makes your skills a lot more tangible, so make sure to include them regardless of your past experience.
Here are a few samples:
Served up to 95 patrons per shift with an average customer satisfaction rating of 96%
Successfully resolved customer complaints in 93% of cases, improving overall patron satisfaction and reducing managerial escalations.
Collaborated with a team of 14 staff, including 4 chefs, to ensure a seamless dining experience for guests
Successfully increased side and drink sales by 17% through careful upselling and offering customized recommendations
Top 5 Tips for Your Entry-Level Restaurant Resume
Get creative with your work experience

There's a lot of overlap between restaurant work and other industries, so talk about transferable skills, such as adhering to safety regulations or upselling. You can even discuss school projects you participated in—this will emphasize your ability to work in a team.

Highlight your flexibility

Restaurant work often means long hours spread across several different shifts. If you're no stranger to such a schedule, including nights, weekends, and holidays, mention that in your work experience bullet points.

Show off your stamina

Your job is quite physically demanding, so talk about past experiences and hobbies that show you can stay on your feet all day, perform cleaning tasks, and carry heavy inventory. This can be anything from a previous job at a warehouse to walking dogs around the neighborhood.

Express that you're ready right away

Depending on your location, you may need to meet some regulatory requirements in order to work in a restaurant. If you already have a food or alcohol handler's license, such as the ServSafe Food Handler certification, display it proudly in your resume.

Emphasize attention to detail

You'll be handling money and sometimes complex orders from patrons, so spotlight your attention to detail by writing an impeccable resume. Proofread it to make sure it's free of typos, pick a clean resume template that's easy to read, and customize your application for each job.
Should my resume include hobbies?
Hobbies & interests can be a good addition if you're low on experience, especially if they're relevant to the job. This includes things like being part of a math club, attending culinary classes, or creating your own craft beer at home.
Do I need to write a cover letter?
With dozens of applications for each job, a cover letter can really show dedication, which is an important trait in the food service industry. Carefully tailor it to match the job description and express why you want to work in this particular restaurant.
How to express that I'm good at teamwork?
Follow the rule of "show, don't tell" by talking about times when you were part of a team, or perhaps even led one. Mention the number of people you worked with or reported to before, and if you're fresh out of school, talk about extracurriculars like cheerleading or football.