At an entry level, you assist more experienced RNs and medical staff with tasks like physicals, medication administration, and collecting patient information. You might also help with data entry and appointment calendars, or your duties might involve more diagnosis and treatment.
But how do you show your ability to break into your new role as a nurse with your existing skills and other qualifications?
Don't worry. We've advised plenty of medical professionals, and we're ready to help you with our three entry-level nurse resume examples, too!
---
Entry-Level Nurse Resume
---
Modern Entry-Level Nurse Resume
---
Professional Entry-Level Nurse Resume
Related resume examples
---
What Matters Most: Your Skills & Professional Experience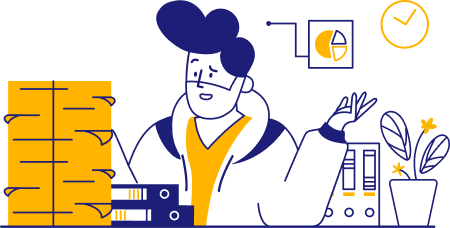 Your skills are crucial in the day-to-day flow of any medical facility you work for since you use them to benefit patients and coworkers alike. Remember: Recruiters want to see skills that overlap with the specific job's requirements. Basically, they need to know that you'll excel and help others thrive within the company culture.
Make sure every skill you list clearly aligns with the specific job, as well as the field itself. Pay attention to the required balance of hard and soft skills so that you can display the ideal balance between technical abilities and a compassionate bedside manner.
Don't sell yourself short with vague stuff like "medical software" when you can specify "Epic systems" to really set off your know-how. Check out some examples of desirable skills that say "entry-level nurse":
9 most popular entry level nurse skills
UpToDate
Glucometer
Epic
Cerner
MS Excel
Patient Education
Pyxis
Phillips IntelliVue
Patient Advocacy
Sample entry-level nurse work experience bullet points
Abilities are great, but recruiters want to see results! Skills are the "what" of your experience points, but next up, people want to read how you put your de-escalation and Epic abilities to good use.
How have you used your know-how to create success for patients, their families, and your peers or supervisors within your medical ecosystem? When did you demonstrate ambition that left a positive impact on patient care?
Anything you list should be relevant to your profession, and it should be measurable. Use quantifiable data to back up the difference you've made in your field. What are some rates, percentages, or changes in budget/hours that speak to your helpfulness as an entry-level nurse?
Here are a couple of samples:
Completed 11 lessons using Phillips Intellivue, improving accuracy for recording parameters by 89%
Encouraged better time management skills among peers based on supervisor feedback, boosting performance and reducing average weekly team work hours by 12
Increased knowledge of a proper diet by a 71% margin by dedicating time to post-exam patient education, earning a patient feedback rating of 4.7/5 stars
Facilitated health insurance campaign, convincing 46% of low-income families to register for accessible care plans
Top 5 Tips for Your Entry Level Nurse Resume
Try a career objective

If you're starting out as an entry-level nurse, you might decide that an objective statement sets off your resume! Use this paragraph to lay out a few quick skills and demonstrate enthusiasm towards the job/company. Why do you and the company want you in that open role, and what empowers you to create success?

Don't forget your schooling!

If you're short on job experience, you can add additional value to your resume by referencing any academic achievements you have. This could be a stellar GPA from your Bachelor's in Nursing or any awards for outstanding performance during projects or volunteer initiatives.

With skills, think "translatable"

Not every job from your professional history has to be in the medical field! In fact, even internships and pro bono projects can boost your credibility if they relate to the role you're seeking in nursing. If you learned how to communicate better or ensure guest satisfaction, use corresponding metrics to reinforce how you can do the same for your patients.

Use professional references

As an up-and-coming nurse, you might want to call for some professional backup! If you have any professors, or maybe former bosses or managers who had glowing opinions to share, ask for them. Professional recommendation letters lend credibility to your claims that you can reduce work hours for your entire team!

Pick the ideal template

Not to boast, but we think any of our three entry-level nurse resume templates will give you a great starting point. But in the end, you'll want to choose whichever makes your unique set of information look the most impressive. (Are your sample collection, Cerner, and other skills incredible? Feature them in a side column!)
What kind of tone do I write in?
Revisit the job description and the company website for a little research. What kind of tone does your potential employer write in? Laid-back and warm, or cool and professional to make a cutting-edge imprint on the medical industry? Whatever it is, match it!
How long should my resume be?
Keep this little guy to a one-page resume. You may be tempted to add more and more sections to strengthen your qualifications for the job, but recruiters don't have much time! Anything on "Page 2" is likely to go unread.
Should I include any other certifications?
Of course! If you have certifications in CPR, First Aid, or Basic Life Support (BLS), don't leave those out. If they don't feel right in their own section, work them into your experience points: "Utilizing my training in BLS, . . ."