Your innovative and self-motivated mindset has set you up for success. Whether planning pricing strategies or forming new product ideas, your skills stand out.
Have you chosen a resume template that makes your entrepreneurial abilities shine?
Whether you're applying for a loan or looking to transition to a leadership role at a company, it can feel challenging to put ownership or self-employed work experience on a resume. Our entrepreneur resume examples will provide a simple template to do so successfully.
---
Entrepreneur Resume
Why this resume works
To make your entrepreneur resume instantly recognizable, pull in all accomplishments from your previous work experience.

Showing your dedication to working with established companies such as Uber and Nordstrom paired with a suite of business tools like Mailchimp and Trello can create a compelling resume.
---
Self Employed Entrepreneur Resume
Why this resume works
Financial knowledge, leadership, and control are three of the most essential skills to have as an entrepreneur.

Got any of those skills? Don't shy away from leveraging them to the maximum! Look at how Amanda's self-employed entrepreneur resume expresses those skills in improving financial accuracy, administering content marketing strategies, and controlling unnecessary expenses.
---
Startup Entrepreneur Resume
Why this resume works
When you've got less direct experience in your role you have to ride on the back of achievements and powerful metrics.

This startup entrepreneur resume displays the candidate's success in achieving a 93% satisfaction rate from customers and reducing 29% of reported shoplifting incidents in the past experience. Take inspiration from this to include work experience that leverages your skills in catering to customers and staying vigilant.
Related resume examples
---
Tailor the Skills on Your Entrepreneur Resume Based on the Organization's Needs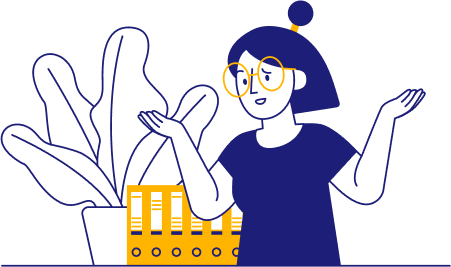 When compiling entrepreneurial skills and work experience on a resume, it's important to consider the goal you're looking to achieve with it.
Are you applying for a loan for a business startup? Then, portraying your financial management and forecasting skills may be essential to show how your business will be a good bet for lenders. Always review job descriptions or loan requirements to optimize for specific needs.
Need some ideas?
15 best entrepreneur skills
HR
Budgeting
Project Management
Customer Relations
Salesforce
QuickBooks
Negotiation
Team Leadership
Mailchimp
WordPress
Google Analytics
Product Development
Mint
Expensify
Business Presentations

Your entrepreneur work experience bullet points
While you may not have as much recent traditional work experience to put on your resume, what you've achieved with your business will still provide you with many examples you can list here.
Did you achieve some great numbers in sales revenue or conversion rates? Then, you could write actionable examples about how you led a five-person content marketing team while generating the website traffic that allowed you to do so.
As examples to get you started, here are some great metrics for entrepreneurs to include.
ROI: One of the best ways to show why someone should invest in your business or skill set is using examples where you made profit-generating investments of your own.
Brand reach: Consumer awareness is one of the keys to a successful brand, so increasing reach is essential.
Click-through rates: Do you write attention-grabbing copy or headlines? Click-through rates will help you showcase those abilities.
Processing times: Efficient process management is a great way to show how you can help a company operate successfully.
See what we mean?
Designed and iterated the Javazen website and mobile app user experience, achieving a 31.6% growth in user engagement and a 57% decrease in bounce rates.
Leveraged Sketch to compose an intuitive user interface for Javazen's mobile app, leading to a 52% rise in user retention within the first quarter.
Teamed up with the security team to implement anti-theft measures, resulting in a 29% reduction in reported shoplifting incidents.
Oversaw expense reporting and management using Expensify, reducing administrative overheads by $886 and improving financial accuracy by 92%.
9 active verbs to start your entrepreneur work experience bullet points
Designed
Produced
Assessed
Implemented
Improved
Delegated
Oversaw
Leveraged
Conceptualized
3 Tips to Write an Effective Entrepreneur Resume Without Much Experience
Show high amounts of technical skill

As a startup entrepreneur looking to get loans or gain traction in the industry, showcasing high amounts of technical ability can help. For example, if you used financial modeling that led to 56% more effective spending for a previous client, that would be a great example to include.

Show leadership abilities in creative ways

Entrepreneurs in the early stages may find it challenging to showcase leadership. However, examples like training employees at previous jobs or leading research teams will still show your abilities in this department.

Showcase relevant projects

Relevant projects from academic research or community programs can also showcase your abilities as an entrepreneur. For example, you could write about research you conducted on therapeutic methods that help reduce back pain when you're developing a related product or service that helps with pain in the lumbar spine.
3 Tips to Create a Stellar Entrepreneur Resume When You Have Experience
Use short and relevant examples

While you have a lot of experience as an entrepreneur, keeping your examples short and relevant to specific needs is still essential. One-sentence examples will do the trick, such as how you used SEO strategies and SEMrush to identify keywords to boost organic website traffic by 42%.

Keep it on a single page

While you have much work experience, you'll still want to keep to a single-page resume to emphasize the most relevant skills. To narrow it down, focus on why you're creating a resume. For example, you could include your negotiation and forecasting skills while applying for a budget management position.

Always measure your impact

As a business leader, you know that data is essential in every big decision. So, come up with numbers for your impact in each example, such as how you increased customer retention by 39% with a new loyalty program.
Should entrepreneurs use a resume summary? 
Resume summaries will work well for entrepreneurs with ten or more years of experience in their industry. For example, you could write a few sentences about how you've used UX/UI to boost landing page conversions by an average of 52% for over 100 clients in your 12-year career. 
What's the best format for entrepreneur resumes? 
Reverse chronological formatting will work best for entrepreneurs. It'll help business decision-makers look back to see how you've grown throughout your career while emphasizing your most relevant abilities in project management and team leadership. 
How many jobs should entrepreneurs put on a resume? 
You'll want to limit your entrepreneur resume to three or four jobs. Make sure the ones you choose are the most recent and relevant to your application's needs. For example, emphasizing experiences using skills in hiring and staff development if you're applying to an HR leadership role.