Managing sales strategies in a corporate environment involves tons of intricacies. You manage it all successfully with effective market analysis, coordinating teams, and optimizing the consumer experience.
Have you optimized your resume in the same way you do with sales strategies?
You don't have to be an expert at both hitting corporate sales goals and creating a stellar resume. Allow us to help with our corporate sales manager resume examples that'll help you gain an edge in the hiring process and get back to doing what you do best.
---
Corporate Sales Manager Resume
---
Formal Corporate Sales Manager Resume
---
Elegant Corporate Sales Manager Resume
Related resume examples
---
What Matters Most: Your Corporate Sales Manager Skills & Work Experience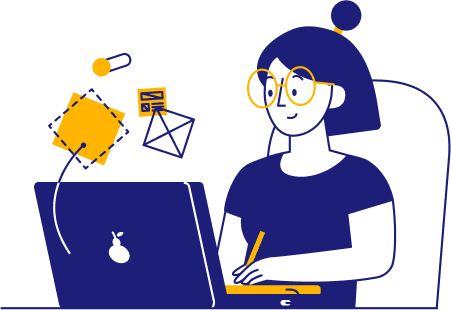 You may handle multi-million or even billion-dollar sales accounts as a corporate manager. You'll need to present the proper skill set to show corporate hiring staff members you're right for the job.
Aim to get very job-specific here to stand out. For instance, if the company is seeking help with customer retention, your abilities in client relations and creating loyalty programs would be great to list.
Here are some popular corporate sales management resume skills to get you started.
9 popular corporate sales manager skills
Trend Identification
Sales Budgets
Loyalty Programs
Competitive Analysis
Sales Closing
Team Mentorship
Salesforce
Pipedrive
Product Placement
Sample corporate sales manager work experience bullet points
Your top skills will show you're an excellent team leader with expert sales knowledge, but you'll need to include more than that to help your abilities rise to the top.
Including measurable examples of your achievements in past work experience will help. These could be aspects like boosting customer loyalty rates or increasing productive efficiency for sales teams.
Remember that short and simple examples are the most impactful. One sentence on how you created more effective sales strategies through market feedback analysis would help showcase your abilities.
Here are a few samples:
Implemented a new monthly outreach strategy to boost satisfaction metrics for key company clients by 65%.
Analyzed data in Salesforce to identify 17 new market trends, resulting in a promotional campaign that generated $1.4 million in new sales.
Created a loyalty program for 153 retail locations, boosting repeat in-store traffic by 57%.
Trained sales team members in needs-satisfaction selling techniques to boost client relations scores by 48% and conversions by 88%.
Top 5 Tips for Your Corporate Sales Manager Resume
Consider using a resume summary

Corporate managers usually have a wealth of experience that will benefit from a resume summary. You could include a few sentences about how you're a passionate sales professional with 14 years of experience using market feedback analysis to continually boost yearly revenue by an average of 25%.

Reverse chronological formatting is the most optimal

Corporate sales managers should list their most recent experiences first. Those will be the most relevant to current sales trends and your ability to use top software like HubSpot.

Emphasize leadership and effective decision making

When the effects of your strategies can have results that make or lose millions in sales, you'll want to emphasize your ability to lead and make expert-level decisions. For instance, you can explain how you led a 47-person digital marketing team to increase online sales by 54%.

Action words stand out

Using action words like "created" and "analyzed" make your examples more impactful. For instance, you could explain how you "analyzed market trends to create a new social media campaign that boosted sales by 65%."

Limit your resume to one page

A one-page resume keeps everything you include highly relevant to the position. To condense what you include, try narrowing in on the corporation's specific needs, like focusing on your abilities in trend identification if that's a primary task listed in the job description.
What if I haven't held a corporate management position before?
Any previous experience in corporate sales or other sales management positions would still be applicable. For instance, if you managed $12 million in accounts as a regional sales manager, it would still showcase your abilities to create sales campaigns at a high level.      
What should corporate sales managers write in a cover letter? 
Your cover letter can get more personal or dive into more details about your corporate sales skills. For example, you could say why you want to help a specific corporation with its mission or how you analyze market trends to create effective selling strategies in retail spaces.     
How do I make my skills stand out?
Being very job-specific and using numbers to back up your abilities will help. For instance, if you list that you're great at sales closing, including an example of how you used strategic partnering to convert 76% more leads would help that ability stand out to hiring managers.