Financial security is a top concern for every company. You help by enforcing internal controls, conducting audits, and monitoring investments to ensure all financial processes stay on track with company objectives.
But does your resume template make the cut? Can it help create a resume that will secure your next job?
When companies are hiring lead financial pros, they want to ensure they take every measure to find the right candidates for the job. You can use our controller resume examples as a template to help you stand out in that process.
---
Controller Resume
Why this resume works
To fill financial-related positions, employers look out for applicants' track record in ensuring payroll accuracy, managing inventories, streamlining financial processes, and creating policies and budgets compliant with corporate policies.

Do you fit such a bill? If yes, prove to what extent you went to achieve success, all while tailoring your controller resume to fit the company's policies and the job description.
---
Financial Controller Resume
Why this resume works
As an assistant budget controller, what actions did you take to create realistic budgets? How well did you help the company stick to the budget? Is there something you did to reduce operational costs, discrepancies, and audit risk?

The secret here is using your financial controller resume to prove to what extent you applied smart budget tools, skills, and knowledge to achieve goals.
---
Assistant Controller Resume
Why this resume works
For this role, your responsibilities majorly involve ensuring high levels of accuracy in accounting, billing, cash flow, invoicing, and financial forecasting. To set yourself apart, you must showcase financial mastery skills in your assistant controller resume.

For instance, detail how you went to enhance supplier quality as well as vendor satisfaction.
Related resume examples
---
Tailor Your Controller Resume to the Job Description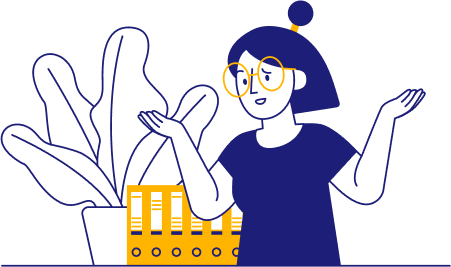 Every company handles its financial processes a bit differently. For instance, some companies may conduct audits internally, whereas others may want to get an outside opinion through external audits.
Those differences are why you must customize each resume you submit based on the job description. That way, whether the job requires managing cash flows or performing reconciliations, you can ensure each resume will stand out based on the company's specific needs.
Need some ideas?
15 popular controller skills
QuickBooks
Tableau
Auditing
Payroll Processing
Risk Management
Financial Forecasting
Adaptive Insights
Reconciliations
General Ledgers
Statement of Cash Flows
GAAP
NetSuite
Oracle Hyperion
Human Resources
Xero

Your controller work experience bullet points
The next part of the equation will be writing some solid examples of previous work achievements in the financial field. You know that metrics are the backbone of analyzing financial performance, so this section should be a breeze for you.
You'll want to think of examples like how you boosted spending efficiency or helped reduce risks on new investments.
Here are some great metrics for controllers to use.
Reporting time: Whether the company is preparing for tax season or wrapping up an audit, reducing the time it takes to report the numbers will be very beneficial.
Statement accuracy: A big part of compliance measures is ensuring financial statements are accurate, making this a significant performance measurement.
Budget variances: Accurately estimating and sticking to a budget is crucial to company success over the long term.
Operational costs: Whenever you can reduce operating costs, it'll greatly benefit the company's bottom line.
See what we mean?
Streamlined financial reporting processes by implementing SAP ERP, which resulted in a 31% reduction in reporting time.
Implemented QuickBooks for enhanced financial tracking, leading to a 34% improvement in the accuracy of financial statements.
Introduced Concur for expense management, reducing expense report processing time by 16% and ensuring compliance with corporate policies.
Utilized Oracle Hyperion for budgeting and forecasting, which reduced budget variances by 31%.
9 active verbs to start your controller work experience bullet points
Streamlined
Conducted
Supported
Forecasted
Launched
Handled
Managed
Leveraged
Analyzed
3 Tips for Writing a Controller Resume with Minimal Experience
Show high amounts of technical skill

Even if you haven't led financial control processes, you've likely worked in the financial field for some time as an accounts receivable clerk or in other related positions. You should use examples that show high amounts of technical skill, like how you performed a risk management analysis that helped identify and fix four compliance errors.

Use reverse chronological order

Your skills have likely evolved as you've worked your way up in the financial field. Therefore, listing your most recent experiences first will help you showcase your most relevant financial analysis and risk management skills to show you have what it takes for this lead role.

Emphasize your education

If you're struggling to fill an entire page, lean on educational experiences showing you have the necessary abilities. For instance, you could cite knowledge you gained while becoming a certified internal auditor, CPA, or obtaining any other relevant certifications.
3 Tips to Write an Impactful Controller Resume for Experienced Applicants
Consider using a summary

A resume summary will benefit controllers with ten or more years of work experience. For instance, you could explain how you performed quarterly audits for accounts valued at over $9.7 million, achieving 99% adherence to SEC regulations over your 11-year career.

Limit it to three or four jobs

If you've been in the financial industry for some time, you don't need to list every job you've worked at. Stick to three or four that are the most recent and use the most relevant skills like payroll processing or internal audit management.

Eliminate irrelevant education

You also don't need to list all the education you've completed—for instance, your high school diploma if you have a bachelor's degree in accounting. You may also be able to eliminate some financial certifications that aren't relevant. For example, listing a WMS certificate wouldn't be needed if you're now a CFP.
How long should controller resumes be? 
A one-page resume is the optimal length for controllers. You want to keep it concise, like reporting findings from an internal audit to ensure the most important information stands out. If you're trying to narrow it down, focus on key skills the company is seeking, like external audit management or analyzing cash flows. 
Does my resume need to be custom for each job? 
You should always customize your resume for each job. Consider, for instance, one company uses QuickBooks, and another uses Xero for managing their financial data. If you just use one resume with QuickBooks listed as a skill, you would only stand out to one of these companies.
What's active voice, and why should I use it on resumes? 
An active voice is where the subject of a sentence performs an action. It works great for controller resumes since you'll include actionable examples of financial achievements. The best way to do so is by using action words like "managed" or "audited" within your examples. For instance, you could say you "audited 37 accounts to ensure 99% compliance in reporting."