Spending optimization is where you thrive. You get financial reports created, investments optimized, and plan effective strategies to meet long-term financial goals.
But does your resume template allow you to show why you're the best fit to lead financial teams?
With the many qualifications and skills needed to succeed in the financial world, the hiring process can feel tricky, even when you know cash flow management and income statements like the back of your hand. That's why we created our finance manager resume examples that will help you display your skills in the best way to impress hiring managers.
---
Finance Manager Resume
Why this resume works
If you're a finance manager at a major corporation, you already have an impressive cache of knowledge and experience. But to show your multidimensional toolkit, highlight that you're also a Certified Public Accountant (CPA).

Demonstrating your well-rounded expertise will give your finance manager resume an edge.
---
Automotive Finance Manager Resume
Why this resume works
An automotive finance manager resume is unique in that it needs to be industry-specific. Tailoring your past work experience to the automotive market will demonstrate that you're already up to speed on this side of the business.

Showcasing your National Automotive Finance (AFIP) certification is one effective way to get this point across.
---
Assistant Finance Manager Resume
Why this resume works
To land an assistant finance manager position, it helps to describe times when you've been trusted with similar levels of responsibility in the past. Find examples of projects in previous roles that you successfully managed, and detail the positive impact you made on the organization in doing so.

This approach will put your assistant finance manager resume in a better place than simply listing former job titles.
Related resume examples
---
Create a Finance Manager Resume That Aligns with the Job Description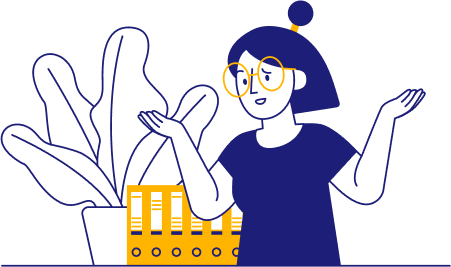 The first step in an effective finance management resume is choosing the right skills. However, when you handle many tasks, from compliance to cost reduction efforts, you're probably wondering which abilities are best to put in this small section of your resume.
Aim to align all the skills you list based on each company's needs emphasized in the job description. For instance, a company needing help with future projections would appreciate your ability to analyze data trends in Salesforce and Moody's Analytics to assist in those tasks.
Need some ideas?
15 top finance manager skills
Internal Auditing
QuickBooks
Financial Planning
Income Statements
Balance Sheets
Moody's Analytics
Microsoft Excel
FreshBooks
Employee Relations
Scheduling
Forecasting
Financial Reporting
Oracle Suite
Process Improvement
Xero

Your finance manager work experience bullet points
While your abilities to tackle financial planning and reporting with ease will catch a hiring manager's eye, they'll still want to see how you've succeeded on the job to know you're the best fit.
Fortunately, listing some great work experience examples should be a breeze with your in-depth knowledge of how businesses use numbers to optimize for success. Each example you list should contain a metric illustrating what you achieved, such as improving process efficiency or generating a better ROI.
Here are some examples of great financial metrics to give you some ideas.
Profit margin: Every business wants to maintain great margins to ensure profitability and continued growth, which is why you're there to optimize the financial books accordingly.
Accuracy: Compliance is a big deal in the financial field, so maintaining financial books and reporting standards with precision is vital.
Cost reductions: Financial managers who are experts at strategically reducing material or production costs will always stand out in the hiring process.
Reporting time: The business environment is fast-paced, so speeding up reporting time will significantly benefit decision-makers contemplating investments or promotional strategies.
See what we mean?
Managed a portfolio of automotive loans valued at $31M, maintaining a delinquency rate of less than 2% by assessing risk using Moody's Analytics.
Automated financial reporting processes with QuickBooks, reducing reporting time by 42%.
Migrated financial data from legacy systems to SAP, leading to a 22% improvement in data accessibility.
Developed interactive Tableau dashboards for financial performance analysis, improving decision-making efficiency by 29%.
9 active verbs to start your finance manager work experience bullet points
Led
Developed
Leveraged
Managed
Analyzed
Introduced
Streamlined
Planned
Performed
3 Ways to Optimize a Finance Manager Resume if You Lack Experience
Find creative ways to show leadership ability

Even if you don't have financial management experience, there are still many ways you can showcase leadership. For instance, you could list examples of training new team members in essential reporting tasks or leading a team in a companywide risk management assessment.

Emphasize high amounts of technical skill

When you perform tasks like forecasting or audits with high amounts of technical ability, it can still translate into why you'll make a great team leader. For instance, you could explain how you developed a new reporting process in QuickBooks that boosted efficiency by 58%.

Use reverse chronological formatting

As you've worked your way up in the financial field, your most recent experiences will showcase your most relevant skills to the needs of a management position. Listing your most recent jobs first will help you emphasize key skills like financial planning or process improvement to help you stand out.
3 Strategies to Improve Your Finance Manager Resume When You Have Experience
Consider a summary

Finance managers with ten or more years of experience will benefit from a summary. It'll help to showcase a few primary skills and experiences right away that catch a hiring manager's attention, such as how you've managed a $400 million investment portfolio, using market analytics to grow it by an average of 17% annually over your 12-year career.

Only include three or four jobs

When you've worked many jobs in the financial industry, it's important to narrow down the ones you include on your resume to three or four. Aim for positions that are the most recent and the most relevant to primary tasks like employee relations or financial audits.

Keep your examples short

When you have a lot of financial management experience, it's easy to get carried away with examples that are too in-depth and will overwhelm hiring managers. So keep your examples to short one-sentence descriptions, like how you used Xero's bank connections feature to make the reconciliations process 34% more efficient.
How long should my finance manager resume be? 
One page will be the best length for a finance manager's resume. Think of it like submitting a financial report to decision-makers. You want it to be concise and easy to understand so hiring managers can easily pick up on key skills like managing end-of-year income statements. 
Why are action words important on a resume? 
Action words like "processed" or "improved" make the work experience examples you list sound more engaging. It'll help grab a hiring manager's attention when explaining how you implemented Moody's Analytics during risk management assessments to identify reporting errors 37% more accurately. 
What should I put in a finance manager cover letter? 
Use your finance management cover letter to fill in any gaps on your resume or make a more personal connection with the company's mission. For instance, you could explain how you want to use your cost reduction strategies to help a wellness brand continue bringing its products to consumers at an affordable price to achieve the brand's goal of helping more people live a healthier lifestyle.