As a content writer, your creativity knows no bounds. You're an expert at producing content that engages the reader, improves search rankings, and impresses the editors.
Whether you write blog posts or plan out your company's entire content strategy, you'll need to put your best foot forward when applying for a new job. However, even for a wordsmith, promoting your own abilities can be tricky.
That's what we're here for. We've helped thousands of professionals in your field land their dream jobs, and we're here to do the same for you. Find your ideal resume template by checking out our content writer resume examples and tips!
---
Content Writer Resume
Why this resume works
Let your content writer resume reflect your growth in the industry. In this case, Caleb started off as a beginner freelance writer and grew through the ranks. You also want to prove your knowledge and skills in SEO best practices. This is especially important in increasing organic search traffic, something all clients would want to achieve.

Also, show your proficiency in using SEMrush for keyword research, which increased search traffic to clients' sites.
---
Content Strategist Resume
Why this resume works
For this role, you'll be collaborating with different teams. It's why your content strategist resume has to prove that you can work with other professionals such as writers, designers and marketers. Key goals will be to increase social media presence, organic search traffic, and rankings.

All done, be sure to prove how well your efforts increased conversion rates, say by 34%, because that matters the most in content creation.
---
Content Manager Resume
Why this resume works
It becomes challenging to manage and coordinate the work of content writers when you have not worked as one yourself. Therefore, let your content manager resume prove your success rates working as a content writer and growing your experience.

Show how engaging your work can be, your proficiency with SEO, AI, email marketing, and boosting the company's social media presence. It is a sure way to captivate recruiters.
Related resume examples
---
Write a Content Writer Resume to Fit the Job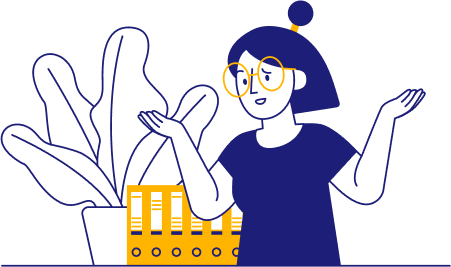 No two content writer jobs are exactly the same, and you know that better than anyone. Some roles may let you focus on the writing side of things. Others, however, may require things like SEO optimization, keyword research, content scheduling and strategy, or even managing a team of writers. It can be an umbrella term that encompasses various aspects of content production, which is why it's important to tailor your resume to match the job perfectly.
One of the best ways to show recruiters that you've done your homework is to follow the job description. For instance, if the job emphasizes writing, but also creating images in Canva or Photoshop, make sure to list those as your skills.
Talk about the kind of software you're familiar with, but also your knowledge of writing, analytics, SEO, and marketing.
Need some tips?
15 popular content writer skills
Moz Pro
Google Analytics
SEMrush
Yoast
SurferSEO
WordPress
Grammarly
ProWritingAid
Google Docs
Content Strategy
BuzzSumo
HubSpot
Asana
SEO Optimization
Hemingway App

Your content writer work experience bullet points
As a content writer, your successes are often fairly easy to track and measure. This is a good thing, because when it comes to talking about your work experience, it's best to focus on your achievements rather than daily tasks.
Think about it—between saying that you "write articles" and saying that you "produce 50+ SEO blog posts monthly, increasing organic search traffic by 34%," which sounds more impressive?
See how we also used metrics in that example? Lean into the various KPIs you or your editor are always keeping tabs on and brag about them in this section.
Use the resume examples above for inspiration, but use these four bullet points to
Discuss what kind of metrics and numbers to use
Examples: ROI, hours saved, improvements in efficiency, reduction in turnover rate, etc.
Point four
See what we mean?
Produced engaging blog posts and articles using WordPress, resulting in a 32% increase in website traffic
Managed social media content scheduling and publishing through Buffer resulting in a 29% increase in social media engagement
Leveraged Adobe Analytics to analyze user behavior and content performance, leading to a 34% improvement in conversion rates
Developed content promotion strategies that increased social media shares by 28%
9 active verbs to start your content writer work experience bullet points
Created
Produced
Managed
Increased
Conducted
Developed
Utilized
Leveraged
Optimized
3 Tips for Creating a Successful Content Writer Resume if You're New to Writing
Prepare a portfolio

While your on-the-job experience may be limited, what truly matters to many employers is your ability to write. Work on some sample articles on topics that are relevant to the job and put them up in a portfolio, then add a link to it to your resume to show that you're ready for the challenge.

Update your resume frequently
Include your certifications

Adding certifications to your resume can show recruiters that you already know a lot about marketing, SEO, and content marketing. List certs like the HubSpot Content Marketing Certification, Google Analytics Individual Qualifications, or the Copyblogger Certified Content Marketer.
3 Tips for Creating a Content Writer Resume as an Experienced Author
Talk about your successes

Use your resume to zone in on your greatest wins that brought tangible improvements. Talk about the way your writing increased website traffic, the average on-page time for your articles, or open rates if you write email newsletters.

Discuss your niches

If you specialize in certain topics, don't be afraid to show off your knowledge in your resume—especially if it's relevant to the job. Talk about the specific types of writing you do, whether it's about beauty products or healthcare.

Spotlight your collaboration

If you've ever led a team of writers, talk about the editorial side of things, from maintaining a publishing schedule to managing deadlines. Similarly, if you've worked with digital marketers, editors, graphic designers, or even directly with clients, mention this in your resume.
Should I include any soft skills?
It's generally better to focus on your technical skills, such as keyword research or content analytics, instead of your people skills. Let those shine in your cover letter instead!
Do I really need to include a portfolio?
A portfolio, or at least some pieces of written work, is usually crucial in content writer job applications. If you don't have any published pieces yet, it's best to write some that are relevant to the job and present them as writing samples.
How long should my resume be?
Unless you have over 10 years of experience in content writing and management, keep to a single-page resume. Just like every word counts in your articles, so it does in your resume, and you want to keep it concise and approachable for recruiters.