Managing a construction project means coordinating everything from planning, overseeing budgets, and scheduling. Ultimately, you're the one that makes sure the project is completed on time and to a high standard—that requires a diverse skill set and experience.
Fitting all of those abilities onto a one-page resume is never easy, and even when you manage it, the result sometimes feels a bit off—like you've just made a long list rather than demonstrated that you can manage an entire project.
That's where our construction manager resume templates can help. By following our resume tips and formatting tricks, you can turn your resume into an eye-catching showcase of all your skills and achievements.
---
Construction Manager Resume
---
Clean Construction Manager Resume
---
Modern Construction Manager Resume
Related resume examples
---
What Matters Most: Your Knowledge of Construction & Management Skills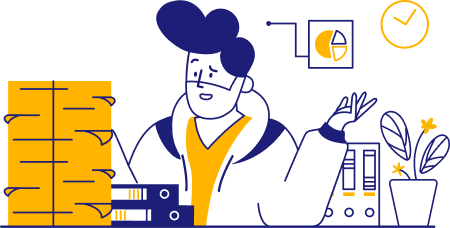 You've seen successful construction projects from their inception all the way through to completion. To achieve that, you've built up a base of useful skills ranging from physical stamina to an in-depth understanding of blueprints.
The "skills" part of your resume is where all of these different abilities can come to light and show that you're an effective construction manager. As your job is highly technical, we recommend that you zone in on your hard skills, like using design software or budgeting. Elaborate on your leadership abilities in your work experience bullet points instead.
Get as specific as you can here. For instance, if you have experience with a complex software or power tool that you know isn't common, feel free to include it.
9 most popular construction manager skills
AutoCAD
Risk Assessment
Conflict Resolution
OSHA Compliance
Primavera P6
Value Engineering
Budget Management
Power Tool Expertise
Microsoft Office
Sample construction manager work experience bullet points
As a construction manager, you're used to giving detailed metrics-based reports on the results and outcomes of projects to stakeholders. Surprise, surprise: your resume can benefit from that same approach!
By framing project outcomes as personal achievements (which they are) and including eye-catching metrics that demonstrate the extent of your successes, you can create effective work experience bullet points.
This strategy focuses on what you could bring to the new company you're applying to and is great at grabbing the attention of hiring managers and creating talking points for the interview.
Here are some examples for inspiration:
Overhauled budgeting system, reducing work time for planning and budgeting potential projects by 36%
Successfully managed a $20M commercial construction project, delivering it 3 weeks ahead of schedule
Utilized Primavera P6 scheduling software to improve project efficiency by 27% and reduce delays
Established and maintained strong relationships with clients, architects, engineers, and subcontractors, resulting in a 96% client satisfaction rate and securing repeat business
Top 5 Tips for Your Construction Manager Resume
Demonstrate leadership skills

As the head of a project, your leadership skills are particularly important to employers. Make sure to mention a time or two that you led a team or liaised with stakeholders to demonstrate your experience with managing teams of people.

Tailor your resume

Tweaking your resume to fit each application is the best way to hit keywords and present yourself as the perfect candidate for every role. This doesn't require a complete rewrite. Just change a few things at a time, such as emphasizing your knowledge of residential construction if the project involves an apartment building.

Include professional certifications

By the time you've reached a management position, you've probably collected quite a few certifications, from the CCM to the CSMC. Make a separate certifications section and list everything you've got in your resume to impress recruiters.

Showcase practical construction knowledge

As a manager, your core duties may have shifted away from day-to-day machine operation, but you still need to showcase your skills in that area. The better you know the jobs of the people on your team, the better you can manage them and keep them safe.

Talk about your software proficiency

Managing a team of construction workers, juggling budgets and materials, and designing blueprints—all of those tasks are made easier by software. Talk about your knowledge of AutoCAD, Primavera P6, Procore, PlanGrid, Revit, and other relevant tools.
How far back should I go with my work experience?
Although you've likely had quite a few jobs by now, not all of them will be management roles. Those are the most relevant, so you should prioritize them first, and then include any other recent roles in construction. 
Should I include a summary in my construction manager resume?
A career summary can be a good idea for someone of your experience, but tailor it to each job. Mention the company by name and drop a teaser of a career-defining achievement.

How should I format my resume as a construction manager?
The best resume formats fit onto a single page and include a short education section, a skills list of eight to ten items, a certifications list, and a main work experience section with two or three different roles. The header should include your name, title, and contact information.