As a professional working in the world of cannabis, you've transformed your passion for all forms of the herb into a full-fledged career. Your in-depth knowledge of strains, effects, and regulatory intricacies makes you an ideal fit for any cannabis establishment.
You've perfected the art of cannabis recommendations and learned how to navigate the complex regulations and market dynamics. Now, it's time to show off that impressive skill set to potential employers.
We've assisted hundreds of professionals in the cannabis industry with finding their dream jobs. Check out our budtender resume examples and pro resume tips to help your career skyrocket!
---
Budtender Resume
Why this resume works
Highlighting specific accomplishments and measurable outcomes will make your budtender resume more impactful. To achieve this, showcase your value to potential employers.

Display how your skills have impacted clients' the clinic's revenue while adhering to set regulations and standards and you'll be unstoppable in getting your next job.
---
Cannabis Resume
Why this resume works
The clear and concise format of this cannabis resume highlighting diverse industry experiences and proficiency with crucial software is a sure way to catch the recruiter's attention.

Besides, quantifiable metrics underscore measurable success while including tailored skills and a passion for responsible cannabis use resonates with recruiters seeking a knowledgeable and dedicated professional.
---
Budtender No Experience Resume
Why this resume works
This budtender no experience resume highlights proven success in diverse cannabis industry roles, demonstrating exceptional customer service and meticulous inventory management.

Utilizing cutting-edge software like Treez, Baker, METRC, and Weedmaps to help achieve remarkable results, such as maintaining high customer satisfaction, optimizing delivery routes, and minimizing stock discrepancies are a must-have in your resume.
Related resume examples
---
Refine Your Budtender Resume to Match the Job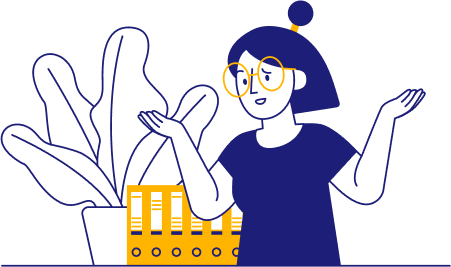 From offering customers the perfect cannabis recommendations to offering actionable insights to up-and-coming dispensaries on their business strategy, it's safe to say you know what you're doing.
The type of job skills you should focus on depends on your niche. As a budtender, it's best to concentrate on your familiarity with strains, point-of-sale software, and consumption expertise. If you're just starting out, mention your strong customer service and sales ability, too.
On the other hand, as a cannabis consultant, you're better off focusing on the skills that demonstrate your big-picture approach and business acumen. For instance, mention your expertise in tracking insights and compliance with Flowhub, or your proficiency in analyzing industry data with Headset.
15 popular budtender skills
Leafly
Flowhub
LeafLogix
Greenbits
Headset
GrowFlow
CannaRegs
Cova
MJ Platform
Strain Knowledge
Vaping Expertise
Regulatory Compliance
Branding Expertise
Cultivation Knowledge
Business Strategy

Your budtender work experience bullet points
No matter the specific nature of your work, you combine enterprise with in-depth cannabis knowledge to offer invaluable insights. Don't sell yourself short when you discuss your past work experience.
The best way to truly show off your value to recruiters is by highlighting your achievements and then back them up with useful metrics.
For instance, instead of just saying you work in customer service, specify that you assisted an average of 50 customers each day using the Greenbits POS system. This way, you reinforce your proficiency with Greenbits, while also showing the impressive volume of your work.
Highlight the scale and volume of your work by mentioning the number of customers you assisted daily, or the value of investments your risk management safeguarded.
Underscore increased client satisfaction, staff product knowledge, or general productivity that your training, collaboration, and expertise led to.
Show your regulatory and compliance focus by mentioning your high adherence to legal requirements or increased understanding of regulations your work led to.
Spotlight how your work streamlined business operations, such as reducing inventory discrepancies or reducing stock shortages.
See what we mean?
Assisted an average of 53 customers daily, providing personalized recommendations resulting in a 26% increase in average transaction value
Utilized GreenScreens to monitor inventory levels and initiate reorder processes, ensuring optimal stock levels and reducing shortage by 26%
Utilized Flowhub, CannaRegs, and Green Bits CRM to streamline client interactions, ensuring over 99% adherence to legal requirements
Collaborated with the team to organize workspace, improving productivity by 32%
9 active verbs to start your budtender work experience bullet points
Leveraged
Utilized
Conducted
Maintained
Trained
Collaborated
Implemented
Oversaw
Guided
3 Tips for Writing a Budtender Resume if You're New to the Industry
Emphasize your certifications

If you've earned relevant certifications, such as a Cannabis Training University cert or a state-specific budtender qualification, highlight them in your resume. They're rarely mandatory but are a good way to demonstrate your enthusiasm and commitment to the field.

Discuss your personal cannabis experience

It's important to maintain professionalism when talking about your personal work experiences with cannabis. With that said, personal research, cultivation hobbies, or enthusiasm for cannabis' medical benefits can go a long way toward underscoring your passion and motivation to work in the industry.

Highlight your transferable skills

If you're new to the cannabis industry, your previous work experience in other fields can be valuable to talk about. For instance, if you've worked in customer service-oriented roles, lean into transferable skills like communication, conflict resolution, and active listening.
3 Tips for Writing a Budtender Resume if You're Already Experienced
Showcase your collaborative endeavors

Demonstrate your teamwork by mentioning times when you've worked alongside cultivators, regulators, or dispensary managers. Show the success that led to. For instance, mention how your efforts led to introducing a new strain that became a top seller.

Dive into your industry expertise

Whether you're a cannabis consultant specializing in regulatory compliance, or a budtender with a focus on medicinal strains, your expertise is unique and worth expanding on. Highlight your advanced certification, training, or experience that reinforces this expertise—for example, highlight your proficiency with creating edibles thanks to the seminar you attended.

Spotlight your regulatory compliance

In an industry where regulatory guidelines can be murky at times, your regulatory achievements can help you stand out. Maybe you've helped a dispensary pass a compliance audit? Or maybe you've assisted a cannabis business in navigating regulatory uncertainty? Highlight these accomplishments, including quantifiable metrics where possible.
How can I make my resume stand out?
Prioritize listing the skills each job description emphasizes. For instance, if a budtender position stresses the importance of customer service and product knowledge, put these skills at the top of your list.
How long should my resume be?
It's best to stick with a one-page resume unless you have more than a decade of work experience in the cannabis industry. Include only your most recent and relevant experience that best aligns with the budtender or cannabis consultant role you're applying to.
Should I include a career objective?
When you're just starting out, a career objective is a great way to fill out your resume and fine-tune it to match each role. Mention the business and role you're applying to specifically, and include a longer-term vision of your desired career path within the company and cannabis industry.