You're responsible for designing innovative data solutions and navigating complex data pipelines. From keeping tabs on security to collaborating with high-level stakeholders, your work affects every part of data infrastructure.
You have a keen eye for detail and a flawless ability to identify important information and separate it from what's unnecessary. But are you using the ideal resume template to best present yourself? Do you know what recruiters want to see in your resume?
No worries—we do. Check out our Azure data engineer resume examples and tips to highlight your expertise.
---
Azure Data Engineer Resume
---
Elegant Azure Data Engineer Resume
---
Clean Azure Data Engineer Resume
Related resume examples
---
What Matters Most: Your Knowledge of Azure & Data Engineering Skills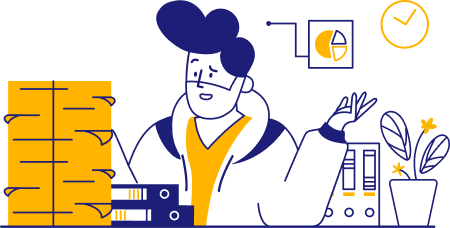 In a job as technical as yours, filling out the "skills" section in your resume is equal parts challenging and easy.
The easy part is that you'll be focusing solely on your knowledge of Azure platforms and data services, your work experience in big data technologies, and your knowledge of data modeling. The hard part? Picking the exact skills to put front and center.
The best way to impress your future employer is to study the job description carefully and look at the various requirements, be it programming or SQL and NoSQL, and match them up against the job skills you possess.
Don't overload this section with generic skills like "hard worker." Instead, focus on the software and frameworks you work with on a daily basis, such as Azure Data Factory or Databricks.
9 most popular Azure data engineer skills
Azure Data Factory
Azure Data Lake
Python
SQL/NoSQL
Databricks
Azure Synapse Analytics
Apache Hadoop
Apache Kafka
Power BI
Sample Azure data engineer work experience bullet points
Your work has a direct impact on the entire data ecosystem of your organization, and you're there to oversee it from start to finish. Be it designing, implementing, or maintaining robust Azure data infrastructures, you ensure seamless data flow, stability, and efficiency.
Given the importance of your role, filling out the work experience section should be a breeze. The secret to doing this in a way that impresses recruiters lies in talking about your achievements and not daily tasks.
Don't reduce your work to unexciting phrases like "managed databases." Instead, focus on the way your expertise in Azure data engineering transformed your organization. Add some metrics to really drive that point home.
Here are some examples of how you can do it in your resume:
Collaborated with product managers to integrate data engineering into the Expedia platform, enhancing data connectivity by 34%
Designed data models for efficient storage that reduced duplication by 21%
Led the migration of on-premises databases to Azure SQL Database, resulting in 33% faster query performance
Streamlined data warehousing using Azure Synapse, leading to a 29% faster data retrieval rate
Top 5 Tips for Your Azure Data Engineer Resume
Show off your certifications

Whether Azure has been the centerpiece of your professional life for years or you're just starting out, extra certifications can elevate your resume. This includes the Azure Data Engineer Associate cert from Microsoft, but also Azure Fundamentals, DP-300, CDP, and Azure AI Engineer Associate.

Get as technical as you need

You'll often be dealing with technical recruiters, so don't be afraid to use industry-specific terms. Talk about the tools of the trade, be it Apache Kafka or Azure Cosmos DB, and align your skills with what the job description requires.

Highlight your multi-cloud expertise

Having knowledge or experience in other cloud platforms can make you a more versatile engineer. If you've ever worked with AWS, GCP, or another platform, mention this, and show the impact of your work with useful metrics, such as improving the efficiency of data flow.

Express your team spirit

As a data engineer, you're used to working with teams of people that span multiple departments, and even companies. Use some of your work experience bullet points to highlight your ability to collaborate with data scientists, BI teams, or other key stakeholders.

Adapt to the job

These days, AI-driven resume checkers scan your application for relevant keywords, such as SQL or Python, before a recruiter ever lays their eyes on it. To make sure you're noticed, update your resume to match each job description.
How long should my resume be?
Try and stick to a one-page resume. This gives your skills a chance to shine without overloading the resume with information. Focus on your deep knowledge of Azure data pipelines and a few career-defining achievements.
Should I list any soft skills?
No. It's important to focus on your Azure expertise, as well as your knowledge of data visualization or database management. Your soft skills can shine through your cover letter, though.
What to do if I have no experience in data engineering?
Focus on relevant projects you've worked on during your education, be it college or a bootcamp. It's a good idea to set up a portfolio or a GitHub repository and link to it in your resume.